Let the Adventure Begin…
On Wednesday afternoon, June 8th, 2016, 19 students of the Samuel Guy Pinder All Age School participated in their 2016 commencement and awards ceremony, held at the Spanish Wells Methodist Church. The competitive group had a number of honours graduates, and two young men claimed the two ultimate top positions.
Dennison Underwood achieved the title of Valedictorian with the highest  academic results, and Roman Pinder followed earning the title of Salutatorian of the class of 2016. The other graduates included; Roberto Davis, Mark Victor, Jean-Ann Wilson, Alvina Morin, Tinisha Miller, Sienna Pinder, Rachelle Baptiste, Cordesha Higgs, Tyreke Munroe, Ashlay Johnson, Ginger Brown, Toya Joseph, Jewel Dunnam, Landon Sweeting, Taneesha Underwood, Brandon Sands, and Melody Albury.
Former Principal, Mrs. Daisry Higgs, who had been through a number of years with the graduating class, was invited back to the school as guest speaker during the ceremony, to present on the event theme, "Let the Adventure Begin." She advised students to surround themselves with positive people, to have a plan for their life adventure – as well as a plan B and C, and to not let fear hold them back. The audience of family, friends and well-wishers from throughout the community were also treated to a pictorial slide of memories, showing students in the graduating class at different ages – illustrating how much they had grown and changed during the 12 years of primary and high school. The ceremony culminated in a recessional by the graduates where they all threw off their caps and made a dash for the door, signaling the end of their high school era.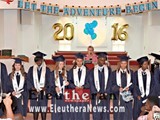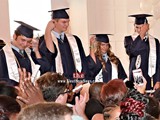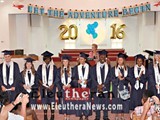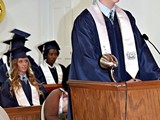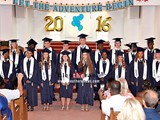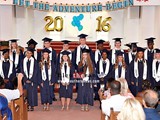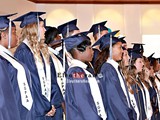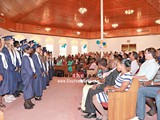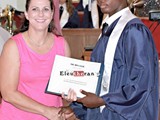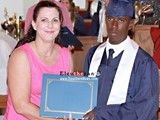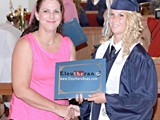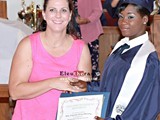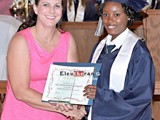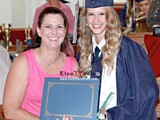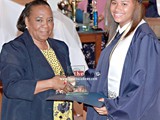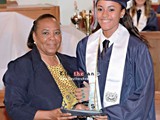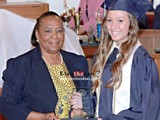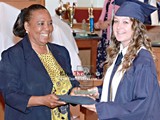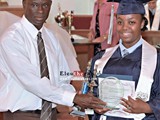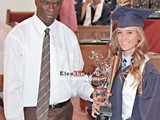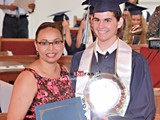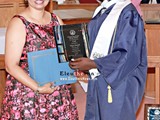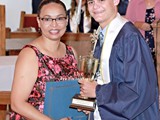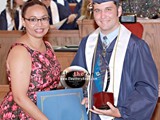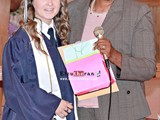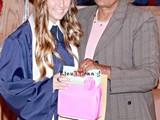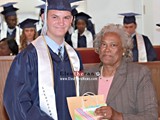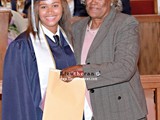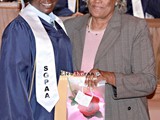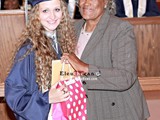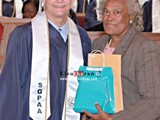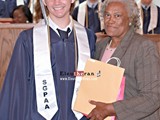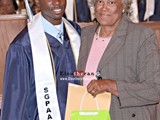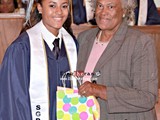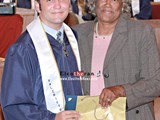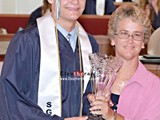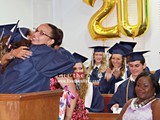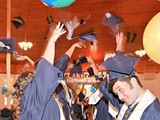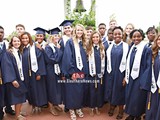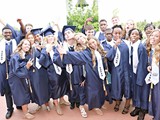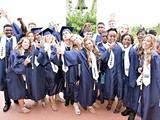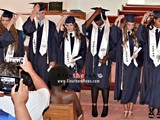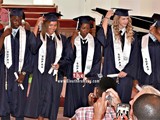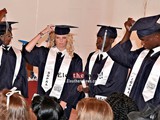 visual ligthboxby VisualLightBox.com v6.1