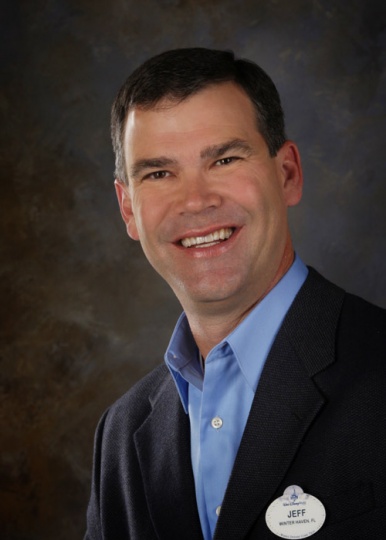 By Jeff Vahle
The people of Eleuthera are truly one of a kind.
During my recent trip to the island, we stopped in Bannerman Town on the way to Lighthouse Point. Under a Poinciana tree, a few people were gathered, and we walked over to introduce ourselves. We were invited to sit and talk and against the backdrop of the most beautiful island day, we talked of Eleuthera and its unique history.
The crowd grew, and there were lots of questions about the project Disney would like to bring to the island. I am sure there were a few skeptics about our true intentions, especially given what some people and groups are saying. Skeptics or not, people talked, and they stopped to listen.
We are humbled by the warm welcome that Eleutherans have shown us and for the strong support we have received for our proposed project from so many on the island.
The history between Disney and The Bahamas is a long one, 20 years in fact. And it is a relationship that benefits us both in some important ways – from the $40 million we contribute directly to the economy each year to the 150 quality employment opportunities we provide for Bahamians to the nearly $3 million we have invested in environmental conservation programs.
In turn, the beauty and hospitality of The Bahamas has contributed to our success. Seventy-five percent of our cruises visit here each year to the enjoyment of countless families. It is only natural we would first invite The Bahamas to be part of our expansion plans – plans that will also increase visits to New Providence.
In Eleuthera, we plan to give our guests the opportunity to relax, spend time with family and to explore the stories of this special place. While the previously approved development for this property included plans for hundreds of homes, condominiums, villas, a hotel, and 140-slip marina constructed in the salt ponds, what Disney wants to do is different. Very different. In fact, our development is designed to have as little impact as possible on the natural environment.
Simply put, we want to work with The Bahamas to create an international destination that protects and sustains the natural beauty of this historic location; that creates quality jobs and opportunity for Bahamians; that celebrates the culture, and that strengthens the community in Eleuthera.
From an environmental perspective, we are absolutely committed to doing the right thing – and would never risk the natural beauty of Eleuthera or our long-standing commitment in this space by doing otherwise.
What has often been forgotten in discussions about our plans is that the property is privately owned and has been on the market for quite some time. We are committed to giving more than 170 acres of what is currently privately-owned land to the Government for conservation. We also plan to preserve the more than 100 acres of salt ponds on the property.
This focus on conservation means that only approximately 20 percent of the property will be developed, much of it for low-density use like the placement of beach chairs and umbrellas and the creation of small support structures for things like restrooms, shops, and dining. We have no plans to develop the southern-most point of the property or to allow our Disney guests to visit it.
Furthermore, we will use sustainable design and building practices for the areas we do intend to develop. For example, current plans include the construction of an open-trestle pier that would have a much smaller footprint and impact on natural ocean currents than a traditional pier design and that requires minimal, if any, dredging. We also intend to use solar power for much of our operation.
In addition to providing full access to the property for Bahamians, our plan will create 120 to 150 permanent, quality employment opportunities, encompassing a breadth of disciplines, as well as management positions and opportunities for career advancement.
At our other Disney destination, Castaway Cay, the current average wage is more than 50% higher than the Bahamian minimum wage and employees receive health benefits and work full-time schedules with the opportunity for overtime. With guests expected to be in port three to five days per week year-round and the need to complete a variety of projects on non-port days, these roles will provide much needed employment stability.
Beyond these employment opportunities, hundreds of indirect jobs will be created, along with positive economic impact through construction, port adventures hosted by Bahamians showcasing Eleuthera's unique sites, opportunities for the sale of Bahamian goods, and relationships with Bahamian vendors and other partners.
Finally, I want to stress that our commitment goes beyond our plans for this property. As in all the communities in which we do business, we will work to strengthen the settlements in Eleuthera, with a special focus on children and families. We also will work with Government and community partners to maintain and restore significant historical and cultural sites and integrate Bahamian voices and artistic expression into the design. Together, we will make sure it is rooted in the same kind of Bahamian stories and traditions I learned about during my recent visit.
It is because of this broader commitment to Eleuthera and to The Bahamas that I believe we will find common ground with those who question our plans. But, we can only find that common ground when we use facts as the basis for dialogue.
We have never been more committed to The Bahamas and its people, and we hope that our proposal for Eleuthera will become a model for sustainable development. In the meantime, we remain open and willing to talk, especially if we can meet under a Poinciana tree in Bannerman Town.
Jeff Vahle is president of Disney Cruise Line.