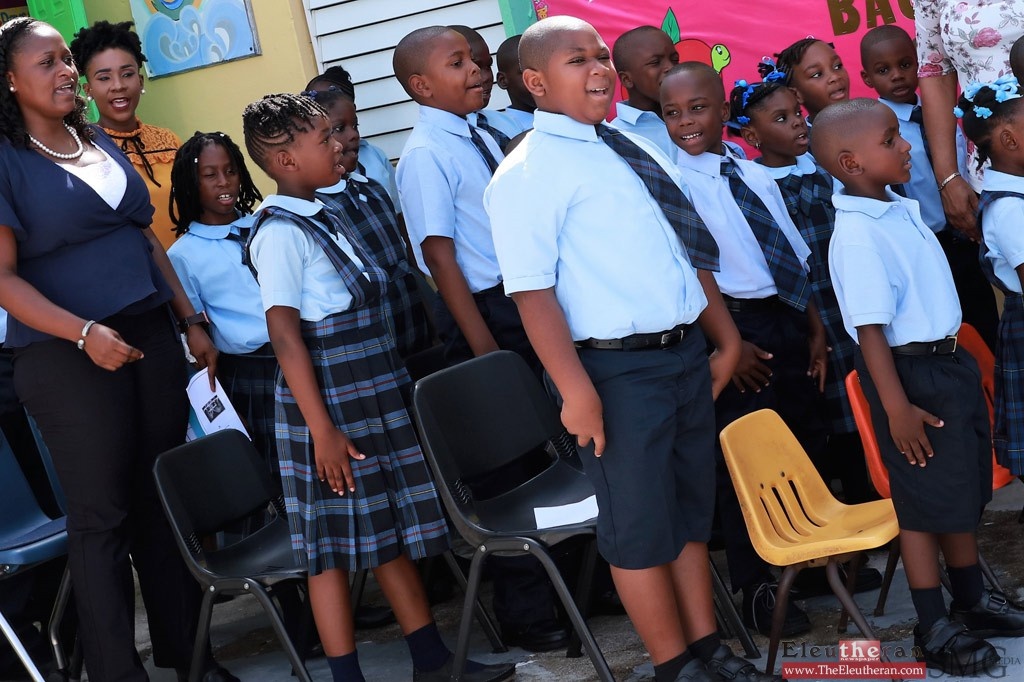 (Eleuthera, Bahamas) – At James' Cistern Primary (JC Primary), Mrs. McPhee, a go-getter teacher, initiated communication with a community-minded business person from Grand Bahama, over the summer break, to provide text and workbooks for all the students at the school.  Mr. Lamont Evans, who owns several businesses in Grand Bahama generously agreed to her request, and was personally present on Monday morning, September 3rd to present the entire school body with the necessary text and workbooks for the new year.
He also donated cases of 100% juice for the young students at the school.  On a light note, during the presentation, Mr. Evans, laughingly quipped that he had an entire speech which mentioned at the start his having no ties to the island, but shared that during conversation with his mother about an hour before the assembly, she casually asked him to say hello to his family members on Eleuthera, outlining his maternal connection to the Johnsons, and throwing a full wrench into his introduction.  Mr. Evans shared that teachers had played a very important role in his life and successes to date, so he and his family were committed to helping students, and he pledged that his assistance to the school would continue.
JC Primary first graders were among the students on island gifted with tablets by the member of parliament for Central and South Eleuthera, Mr. Hank Johnson.  The school also has a new principal for the start of the 2018/19 school year in the person of Mrs. Michelle Walker, former experienced teacher at Central Eleuthera High School.