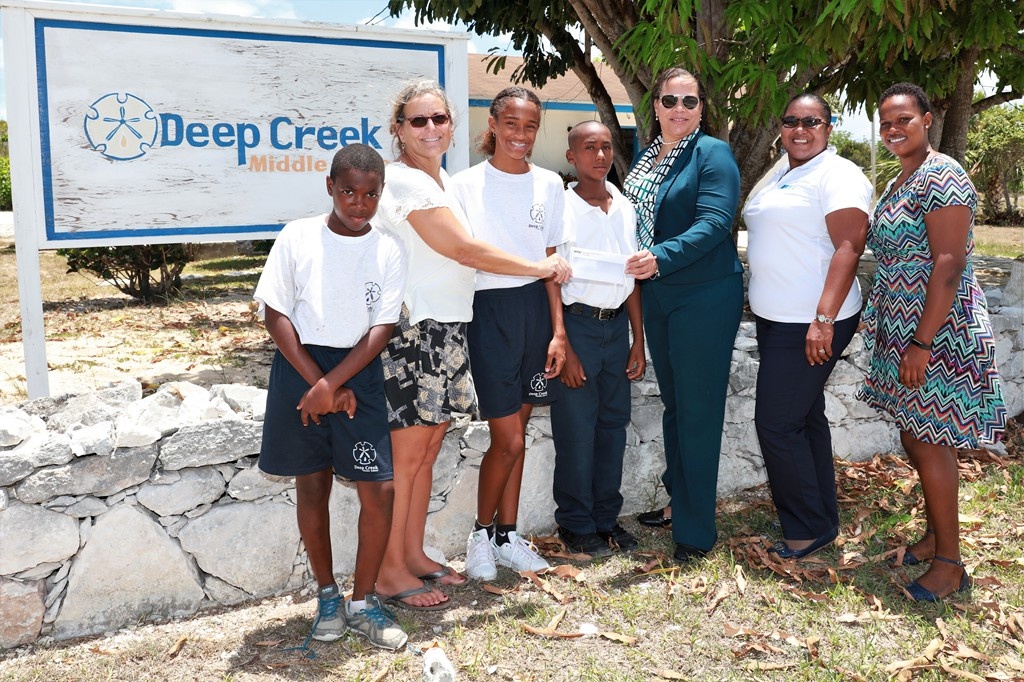 (Eleuthera, The Bahamas)  BTC recently helped to make the international travel dreams of twenty seven young students a reality as a Gold Sponsor to the Deep Creek Middle School's (DCMS) Starlight Affair Fundraiser.
"The Starlight Affair is the PTA's biggest fundraiser, held during the last several years at Ingraham's Beach Inn, with a silent auction and we invite lots of people, both within the greater organization of Cape Eleuthera/Island School and on the island to come and be a part," said Katie Bauer, Principal at DCMS, now in her second year at the school.
"A big facet of DCMS is international travel, and to have students look at possibilities of places to go with the idea of becoming leaders in the world – and coming back and being leaders within the Bahamas. We try to get them access to experiences that they might not have otherwise," explained Principal Bauer.
She added that much of the school's PTA fundraising activities are aimed at defraying the cost of travel opportunities for DCMS students, "The more money that we can raise, the less parents have to contribute.  This year we were able to give every parent that had a traveler, $500 from the PTA, and their charge was only $50.  So we have some students who have traveled three times this year."
Seventh graders, Aisha Fitzgerald, Eric Carey and Dennis Delancey were all smiles, as they stood with Principal Bauer to formally accept the donation from BTC Senior Manager for Eleuthera and Cat Island, Ms. Berthenia Knowles, on Monday morning, June 12th, 2017.
"They are doing wonderful things with the students. So it's really exciting and we are happy to be a part," said Ms. Knowles.
Aisha shared that she was on her way to Camp Dudley/Kiniya on Lake Champlain, Vermont, for a month during summer 2017, as one of four students who go every year on scholarship.  BTC's donation would assist with her travel to and from camp, along with twenty six other DCMS students who would also travel either to summer camp, to boarding school opportunities, or on their grade 8 annual class trip.
Ms. Knowles expressed, "This is an awesome opportunity for the students and we were happy to come on board to partner with Deep Creek Middle School."