(Eleuthera, Bahamas) – Wednesday night, May 10th, was a night of many losses for the incumbent Progressive Liberal Party (PLP), that had governed for the past five years, and South Eleuthera was no different. According to initial unofficial numbers, Free National Movement's (FNM) candidate Mr. Hank Johnson of Palmetto Point was voted into parliament taking the seat away from the Progressive Liberal Party, who had not run the incumbent Damian Gomez, but in his place had the Hatchet Bay native, Commodore Clifford 'Butch' Scavella.
By 9:30pm it was clear that there was a trend of  FNM victories nationally and in Central and South Eleuthera, celebrations got on the way for their successful candidate. Smiling faces and honking horns made their way from Governor's Harbour to Tarpum Bay where the new member of parliament for the district, gave his victory speech.
The official results are expected on Thursday.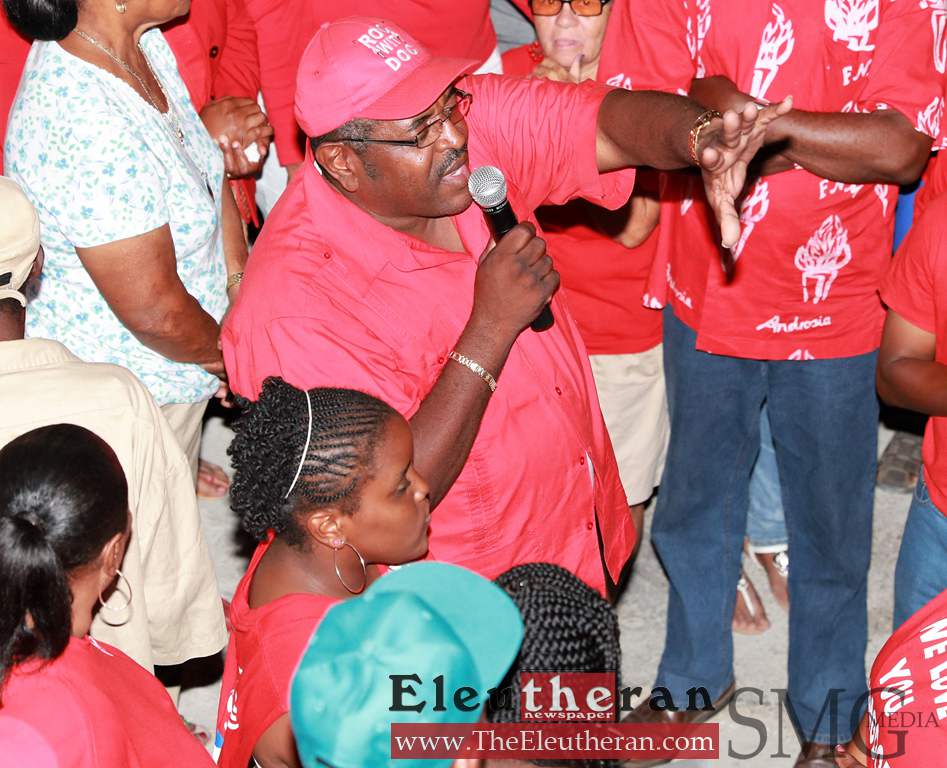 Scenes of Celebration