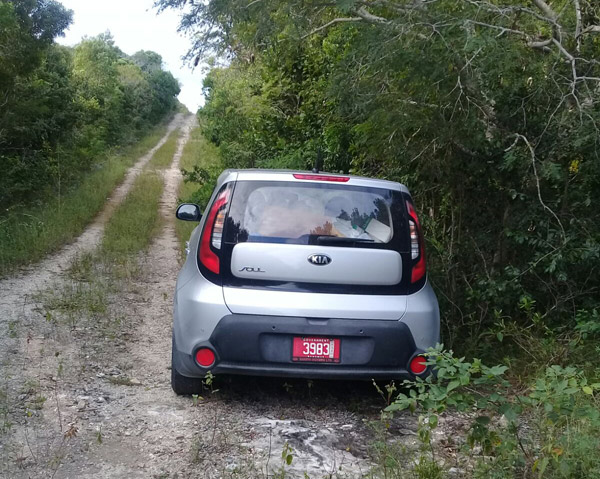 A vehicle belonging to the local resident doctor in South Eleuthera was recovered by Police on Sunday morning, after being stolen more than eight hours earlier.
According to local authorities, sometime around 10:30pm on Saturday, January 14th, 2017, officers at the Rock Sound Police Station received information that the government issued vehicle used by the resident doctor had been stolen while he was conducting house calls in South Eleuthera.
The officers responded by visiting the Wemyss Bight area, where the incident had occurred, to conduct an investigation.  Police reported that a, "methodical and aggressive sweep was conducted in the surrounding area in an effort to locate the vehicle, to no avail."
Sometime after 7am on Sunday, January 15th, an anonymous caller reported locating a suspicious vehicle in the Wemyss Bight area.  Police responded and proceeded to the reported area and located the vehicle, confirming that it was the stolen doctor's vehicle.  The vehicle was said to have been found in good condition with no reported damages.
There are no suspects as yet, however, Police continue to investigate this uncommon incident of car theft, which was said to have been the first one in eight (8) years in the area.
Despite car theft not being a common occurrence, Police are advising the motoring public to properly secure their vehicles when not occupied.