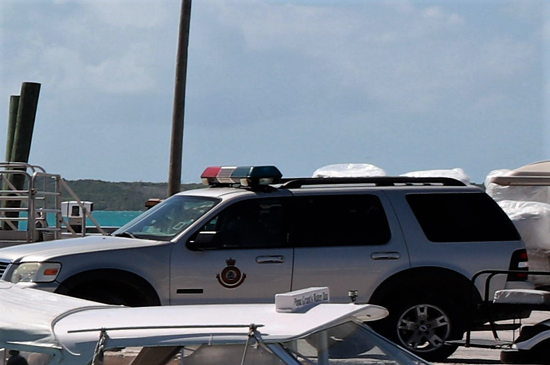 (Eleuthera, Bahamas) – Officers at the Harbour Island Police Station, received a report sometime after 3am on Tuesday morning, October 18th, 2016, of an armed robbery at a home situated at Bay Street, East, on Harbour Island.  Royal Bahamas Police Force (RBPF) officers responded to the scene, where they spoke with the owners who reported that around 3am that morning, while asleep they were accosted by two young 16 year old males, armed with guns – one with a shotgun and the other a toy gun, and wearing hoodie jackets with cloths tied around their mouths, according to Police.  The males demanded cash, held people in the home at bay, and proceeded to ransack the home.  The occupants, including a wife and children were all injured during the ordeal, according to Police and were later given medical attention at the Harbour Island Clinic.
The culprits made good their escape on foot, taking along with them, cash, jewelry and other personal items.  Superintendent and Officer in Charge for the Eleuthera District, Superintendent Christopher Wright, stated, "We were able to mobilize the full team from the entire Eleuthera Division, inclusive of North Eleuthera, who covered the Three Island Dock area for us, as we suspected the persons may have escaped by way of a boat."
Police immediately launched an island-wide search for the two males and confronted them two hours later at the Three Island dock in North Eleuthera. The males on seeing the officers pointed a shotgun at the officers. The officers in fear of their lives fired their weapons at the males who fled into nearby bushes. The officers gave chase and were able to catch one of the males. A shotgun, and all of the stolen items were recovered.
Police in Eleuthera were said to have communicated with their counterparts in New Providence, with the knowledge of a local mail boat which had left the island on route to Nassau on Tuesday morning.  The Marine support section of the RBPF in New Providence was able to intercept the Current Pride mail boat vessel, in the harbour at Nassau, where the second suspect was arrested and taken into custody.  Superintendent and Officer in Charge for the Eleuthera District, Superintendent Christopher Wright shared that he was pleased to report that both suspects in the armed robbery incident are in police custody.
Family members of the two young suspects reported them missing at the Southwest Police Station in New Providence on Saturday, October 15th, 2016. Reportedly, they came to Eleuthera by way of another vessel.  Superintendent Wright commented that they would be placed before the courts later this week.