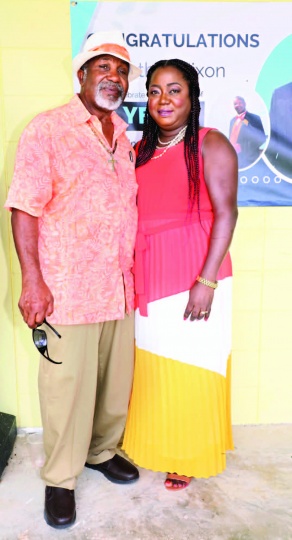 Partners at Sovereign Atlantic, and the Airport Liquor Store, celebrated Mr. Arthur H. Nixon on Saturday, August 26th, marking his 50th year of service at the Governor's Harbour Airport. Old friends, close partners, and family members gathered on the green in front of the concession building, for the celebratory gathering – sharing food, drinks, and conversation.
Mr. Nixon, who began in the area first at the Naval Base, then at the airport offering taxi services, before buying into the Airport Liquor Store – expanding his enterprise, reminisced briefly about his 50 year journey. "I initially started here in 1973, working at the U.S. Naval Base at the time, where I spent six years and seven months, until its closure on March 31st, 1980…
"At the Naval Base I worked with their supplies for Pan Am. The Base had subcontracted several private entities, inclusive of my employer company Pan Am, as well as others like Western Electric, GE, RCA and more – we were there for the Naval Base support. As my job entailed working with supplies, I was in and out of the airport area. I came down (to the airport) every time the Range Liner came in, to collect cargo, and to actually load and offload the aircraft with their cargo forklift."
He continued, "During that same year of closure (1980), I applied and got the grant for a taxi license, and the rest is history." The liquor store, originally operated by Garnett Thompson of James' Cistern, said Arthur, was eventually taken over by he and his business partner, Dennis Johnson. More recently, Sovereign Atlantic is also now involved with the day-to-day operations.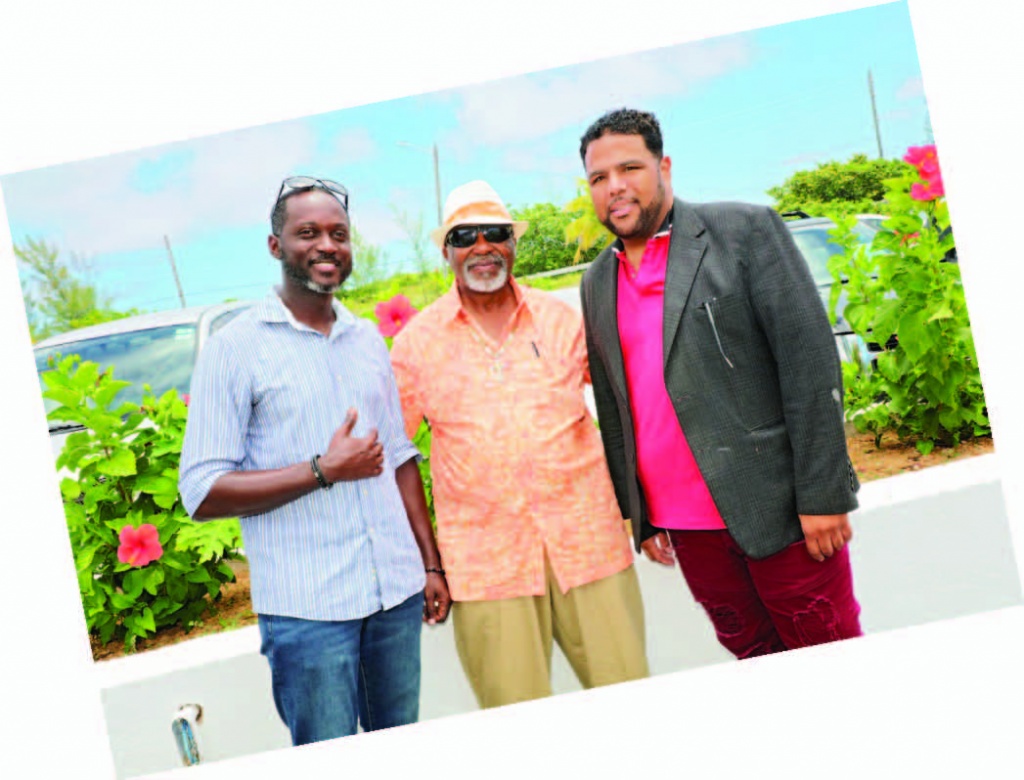 Commenting on the changes seen there at the airport during his tenure, Mr. Nixon chuckled, saying, "The good, the bad, and the ugly…" He then continued a bit more seriously, "The Naval Base operations came into being during the early 1960's, at the time of the 'Cuban Missile Crisis'. That was the reason for the Base being here, as a missile tracking station… This building where the Airport Liquor Store is located is the only original building remaining from that period. The other sections, like where the Bahamas Customs is located, was built after the Naval Base closed in 1980. The current Departures Terminal came along after what is now the Customs building. I've witnessed all those changes over the years."
Mr. Nixon, who will celebrate his 68th birthday in November, smiling once again, quipped that he is not considering retirement at this time, and is looking forward to continuing to offer his one-of-a-kind taxi service, while continuing to take part in the running of the airport store. Meeting people from all walks of life, and being able to appreciate different cultures and sharing his own, he added, were the aspects of his career and business that he enjoyed the most.