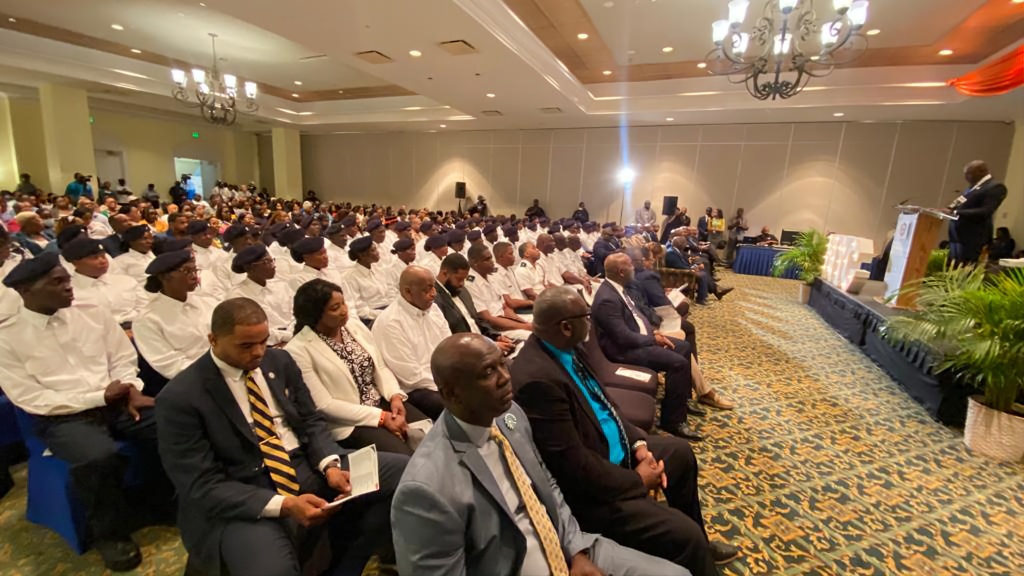 The first cohort of The National Youth Guard graduated from the program in a ceremony held at the Grand Lucayan Hotel, Grand Bahama on March 31st, 2023. The 64 young cadets between the ages of 18-25, graduating from The Ministry of Youth, Sports, and Culture's pilot program completed 11 weeks of focused skill-building and disaster response training.
The National Youth Guard is a youth service program intended to create a core of young people who are equipped to respond to emergencies and disasters by supporting public and private agencies. The completion date of the inaugural training program was scheduled to coincide with preparation for the upcoming hurricane season, which opens June 1st. The first-of-its-kind program also marks a milestone commitment by Prime Minister Philip Davis to long term mitigation in the face of climate change.
"I am thrilled that the country can depend on the competent support of these graduates in the face of disaster going forward," Prime Minister Davis said.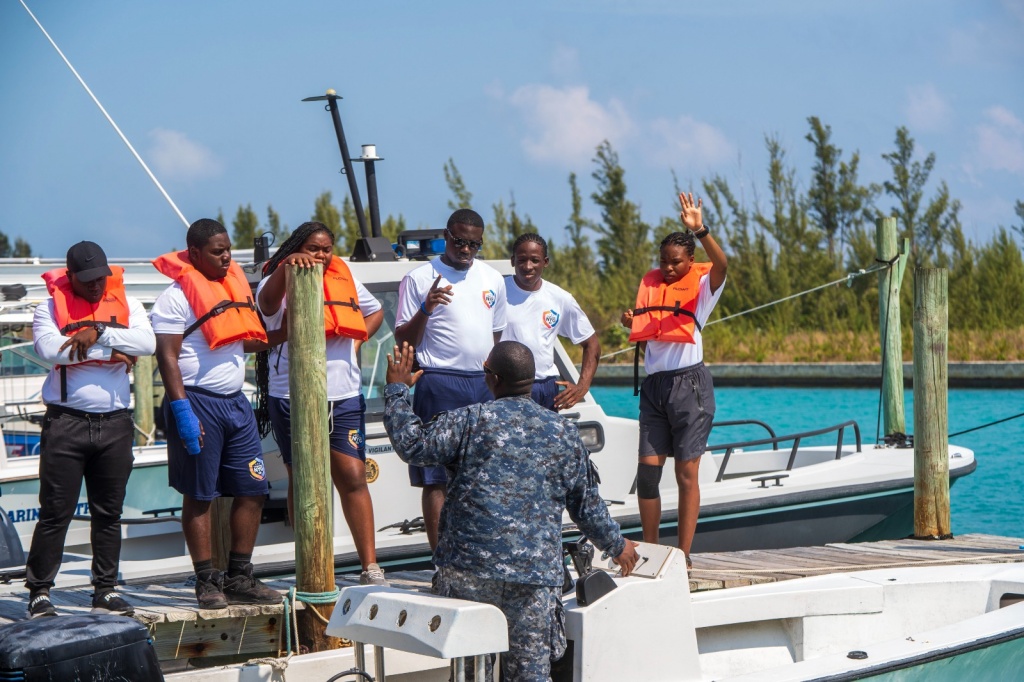 "The progressive steps they have undertaken in their professional lives by completing this program will not only enrich them, but will assure that help is not far from any Bahamian citizen confronted with a disaster," he added.
The program includes participants from New Providence, Grand Bahama, Eleuthera, Abaco, Andros, Long Island, Bimini, Cat Island, Inagua and Exuma. All cadets have received private certification in seafaring, CPR and First Aid, carpentry, electrical and plumbing skills.
Training was undertaken through the National Emergency Management Agency (NEMA), The Disaster Reconstruction Authority (DRA), The Royal Bahamas Police Force (RBPF), The Royal Bahamas Defence Force (RBDF), The LJM Maritime Academy and The Bahamas Technical and Vocational Institute (BTVI).
Once deployed, trainees will provide support for government agencies including The Office of The Prime Minister, The Disaster Reconstruction Authority, The National Emergency Management Agency, The Ministry of Works, Local Government, The Royal Bahamas Police Force and Royal Bahamas Defence Force.