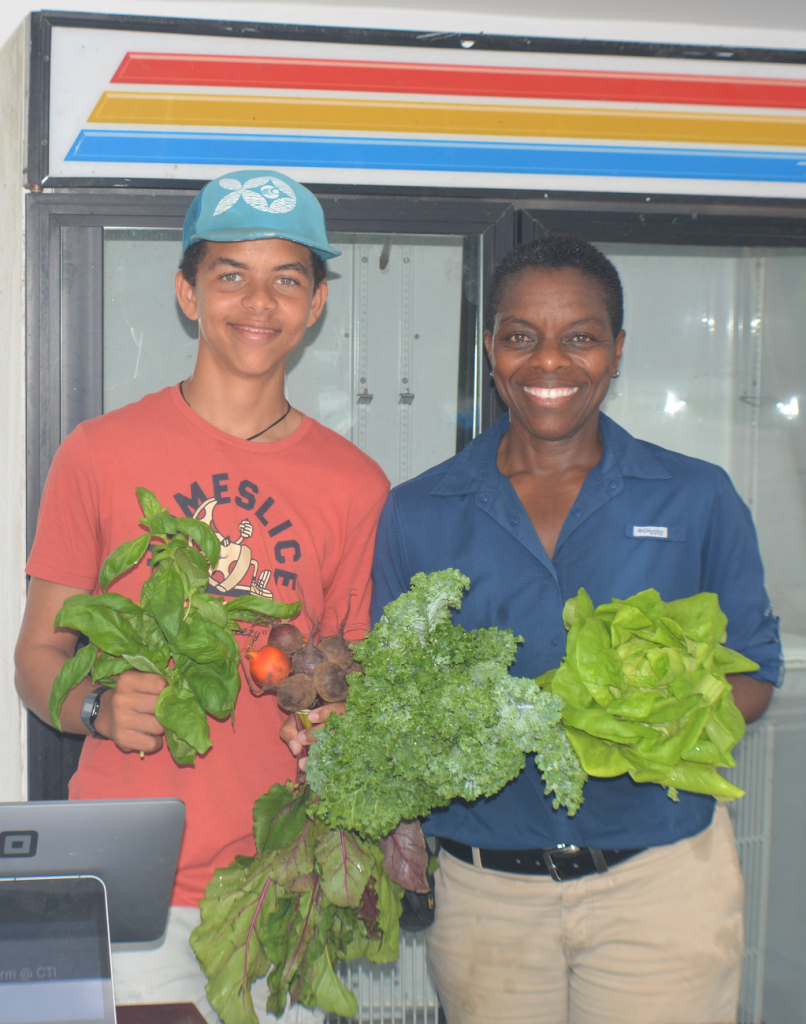 2023 has arrived, and already CTI (Centre for Training and Innovation) says it is reaching its goal of strengthening the local economy and promoting entrepreneurship through innovative programs, projects, and events housed at the Rock Sound Campus. Part of the organizations' mission is to bolster the local economy and create avenues for Eleutherans to enjoy new economic opportunities and empowerment. As we all rebound from the restrictions related to COVID-19 and social gatherings, one of their main goals is to return the CTI campus to a bustling activity centre and community "social hub" that plays a key role in Eleuthera's economic development. This will be accomplished in part through new and legacy partnerships and exciting cultural and community events scheduled for the campus. First out the gate was the Ministry of Tourism's Annual Craft & Food Festival hosted on Saturday, January 28th from 10am to 10pm.
CTI Hosts the Ministry of Tourism's Annual Craft & Food Festival
It was an unforgettable celebration of culture and entertainment with live performances from Anishka Lewis (Nishie L.S.), the New Vision Band, and DJ Snow. Patrons enjoyed the thrill of live fire dancing, fun games and a vibrant display of local crafts, authentic souvenirs, and delicious Bahamian cuisine. Recognizing the importance of supporting local businesses and entrepreneurs, CTI/OEF encouraged the public to patronize this event and enjoy the many family-friendly festivities planned. Similar events and initiatives are planned for the remainder of the year as CTI opens the campus and its facilities to both local and international event organizers. Spaces on CTI's spacious campus will be available for destination wedding rentals, curated events and cultural celebrations. They shared that they are constantly incubating new ideas and partnerships to benefit the community and provide access to economic opportunities through the use of their training campus.
Graduations Continue
Graduation season continued at CTI as they celebrated another cohort on Thursday, January 12th. Having successfully completed courses in either Basic Culinary or Carpentry at CTI-HITS on Harbour Island, the fifteen new graduates received their NAECOB-approved CTI certificates to start the new year with momentum and hope. New student recruitment is scheduled to begin in February.  CTI-HITS operates on Harbour Island as a satellite school catering to students that live in the northern settlements of Eleuthera while the Rock Sound campus caters to students from Central and South Eleuthera. Educating young people and providing access to greater professional opportunities through technical and vocational training is one of the ways OEF/CTI continues to invest in strengthening people and local communities. To learn more or start your 2023 student success journey call 1-242-815-3800 or email: registrar@oneeleuthera.org
Fresh From the Farm
Farmstand Fridays are back on campus every Friday from 10 am to 3 pm. CTI's "glorious greens" are again in the spotlight alongside other farm-fresh favourites including Romaine Lettuce, Bibb Lettuce, their Premium Greens Blend, Spinach, Beets, Basil, Carrots, and Kale. In keeping with OEF/CTI's mandate to promote health and wellness through greater community access to healthful foods, they proudly offer their farm's choicest produce to local customers, stores, and restaurants.
The much-anticipated monthly "We Farmers Market" event will resume in February and run through December at CTI. This community event showcases premium goods and wares from a collection of the island's finest farmers, authentic craft producers, artisans and food vendors. If you'd like to share your craft or crops with the local community at CTI's farmers market, call 1-242-825-4053 or email: ctifarm@oneeleuthera.org.
Retreat Hotel & Farmer's Table Gear Up for Good V-Day Vibes
The Retreat Hotel and Farmer's Table restaurant will be teaming up in February to offer a turn-key tantalizing experience during the month of love. Patrons can enjoy a relaxing, rejuvenating and reclusive getaway, complete with comfortable, well-appointed rooms, a luxurious salt-water pool and convenient dining options at Farmer's Table. Located just a short stroll away, CTI's training restaurant, Farmer's Table offers a delicious daily menu of signature farm-to-table dishes made fresh to order from 8:30am to 4:30pm. Both venues are available to host signature or private events. For Valentine's reservations or more information, guests can call 242-802-6566 or email: retreat@oneeleuthera.org