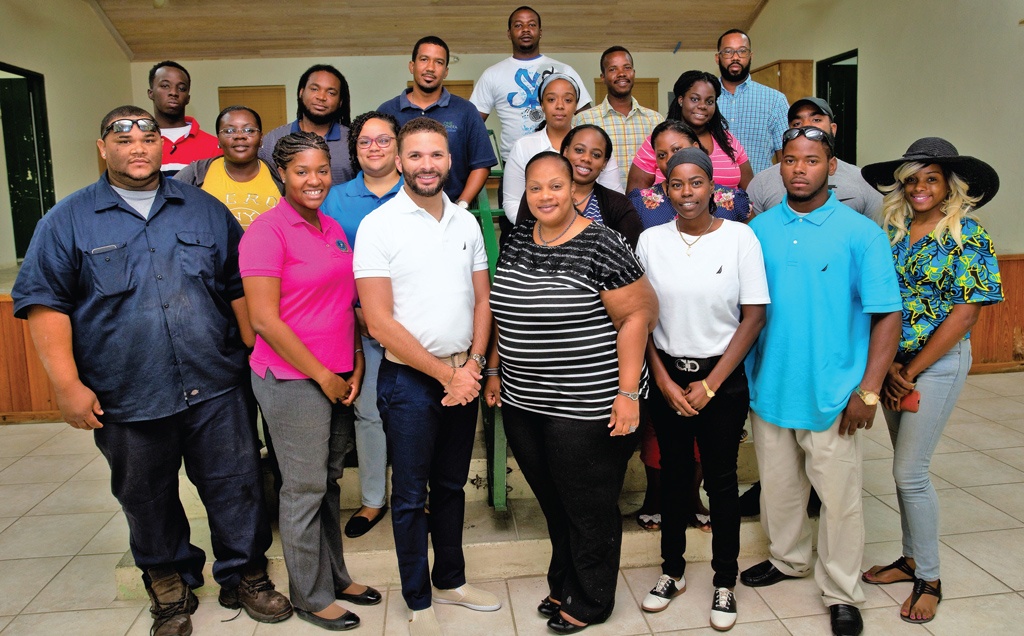 Under the engaging theme of "Turning ideas and dreams of youth entrepreneurs into successful businesses," the Ministry of Youth (MOY), in April, held a three-day training workshop in Eleuthera, as part of their 'Be Inspired' entrepreneurship grants program.
Held at the St. Patrick's Parish Hall in Governor's Harbour, the sessions were facilitated by Director of Youth at MOY, Darron Turnquest.
"This is the three-day initial orientation and training for the program, for applicants, prior to putting in their application for the $5,000 grants currently being offered to entrepreneurs between the ages of 18 and 35," said Mr. Turnquest in a brief interview before the start of day-two, adding, "The importance of doing this type of training in advance is so applicants can understand what is expected of them.
"You can't ask somebody for something that you haven't given them the tools to produce.
"So, first it's an orientation as to what this program is, and expectations are being given about what is required from them. Also we are giving them the correct information, and some guidance on how to propose their particular businesses or ideas for businesses to the government."
He continued, "We've had young people come into this training who thought they had all their business together, and by the end of the session – the reception was so wonderful, in terms of the eagerness for them to be able to go back and determine, 'What else can I add – how can I take another look at my business – how can I begin to give some additional offerings – or how do I look at the market I am in now'."
The sessions began on Wednesday, April 24th and went until Friday, April 26th for four hours each day starting at 10am and going through 2pm.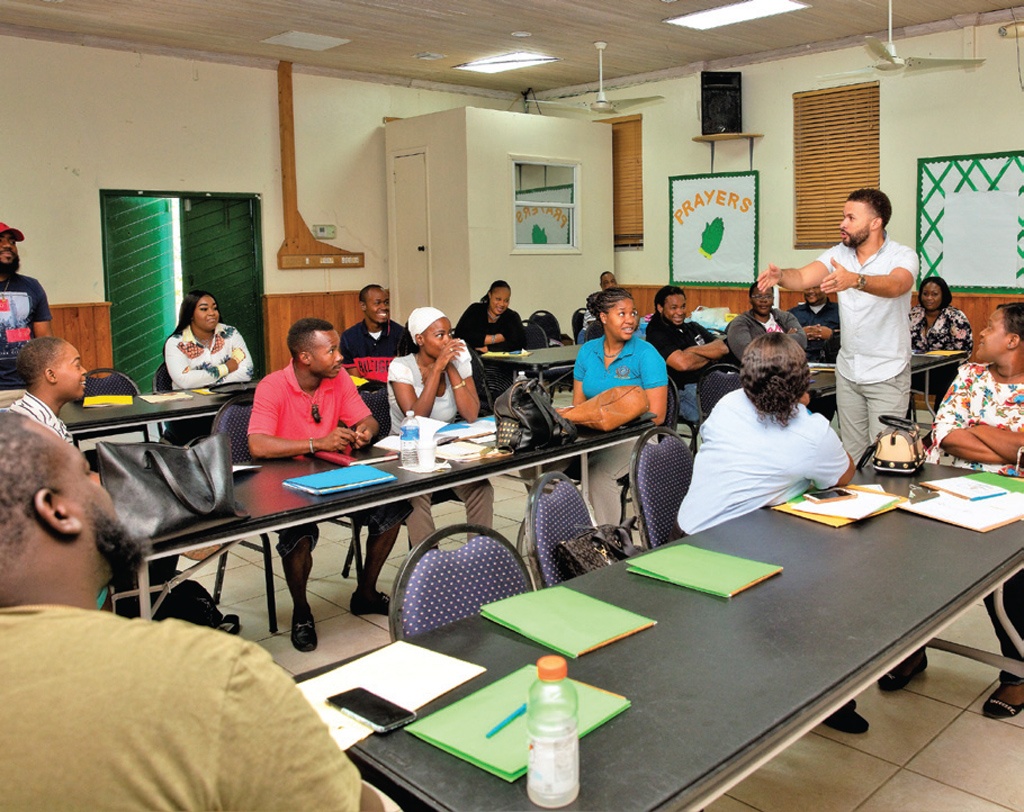 When asked about how the 'Be Inspired' grant program worked with other grant programs also now available by the government, Mr. Turnquest said, that they are also working with the Small Business Development Center (SBDC), because they have similar programs, but with larger grant funding. He explained that the Ministry of Youth, Be Inspired program is looking for the smaller sized businesses, and the young people who need additional guidance and support. "We can work with them on an individual basis," he said, adding, "So, we might be prepping a business to be able to go towards the SBDC in a few years, or in a year.
Turnquest described their partnership with the SBDC as being very important because it allows them to share information which then enables a better targeting of assistance as needed. "Should somebody not qualify with them, they might be qualified for a smaller grant, that we might be able to facilitate through our training, and our selection committee," he highlighted.
Commenting on both the quantity and quality of trainees attending the sessions, Director Turnquest said, "I think there were some wonderful ideas brought forth in terms of service.  I think Eleuthera is well-versed in its tourism economy here and also in its local markets. It's so large, and there are so many people and stop-over visitors, and private home-owners here on the island. It was evident to me that these young people actually took time to consider – what is missing, what can they add, how can they fill the gaps. Also collaborating with their colleagues on how they would take what they are expert at, and build that out to provide additional services and to employ people. I thought it was just absolutely amazing."
He shared that he and his colleagues felt it was important to begin the 'Be Inspired' training tour in the Family Islands, saying, that Eleuthera is the first island out of the gate. Abaco to be next, followed by Exuma and Cat Island.