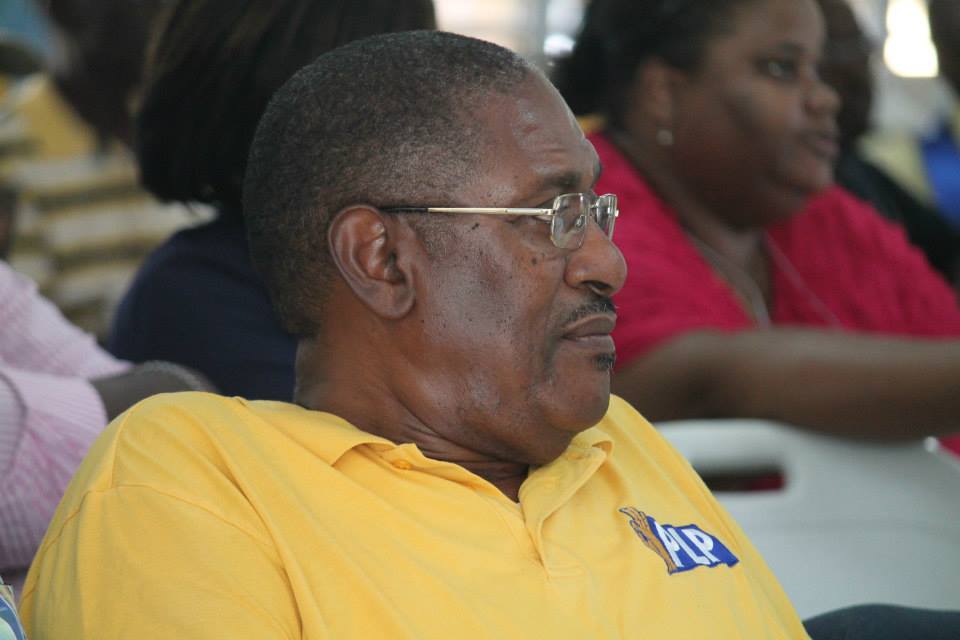 (Nassau, Bahamas)  On Thursday evening, October 25th, 2018, Prime Minister Hubert Minnis released a statement, expressing his condolences to the family of Mr. Bradley Roberts, on his sudden passing earlier on Thursday afternoon.  Prime Minister Minnis' statement is included below as well as a biography of Mr. Roberts:
PRESS STATEMENT
Dr. the Most Hon. Hubert Minnis
Prime Minister
Commonwealth of The Bahamas
25 October 2018
The Passing of Bradley Roberts
"Cabinet Office announces the sudden passing today of former Member of Parliament and Cabinet Minister Bradley Roberts.
A noted and successful businessman, Bradley Roberts was dedicated to public life. He served for 40 years in the front line of politics, twenty-five as a Member of Parliament. He was dedicated to the Progressive Liberal Party, his political home, and up to his retirement from the front line in October 2017, was the National Chairman of the Progressive Liberal Party.
He served as Minister of Works and Utilities and was also a former Minister of Immigration.  As well as being Chairman of the Progressive Liberal Party, he was Deputy Chairman of the Bahamas Telecommunications Company.
Bradley Roberts contributed in various ways to our national development, and was known for his strong opinions on the issues of the day.
The Prime Minister expressed his surprise at Mr. Roberts' unexpected passing.  The Prime Minister expressed condolences on behalf of the Government of The Bahamas, and on his own behalf, and that of his wife, Patricia. He extended condolences to Mr. Roberts' wife, Hartlyn, his children, grandchildren, siblings and other family members and friends.
May he rest in peace."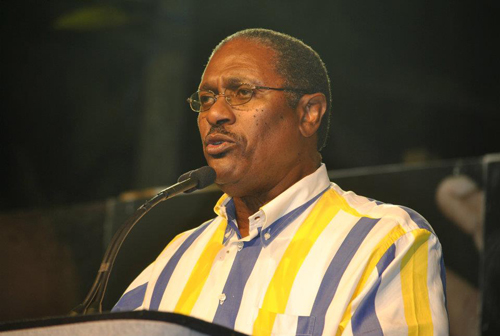 BIOGRAPHY – Mr. Bradley B. E. Roberts
Bradley Bernard Emmanuel Roberts SC, JP, a businessman and a former National Chairman of the Progressive Liberal Party, was sworn in as Minister of Works and Utilities on May 07, 2002 – five days after the PLP's victory in the 2002 general election.  He captured the Bain and Grant's Town House of Assembly seat in the balloting.
Mr. Roberts, who first contested a seat in the Shirlea Constituency in 1977 against Sir Roland Symonette MHA, was a Member of Parliament from 1982 to 2007. He was also Opposition Whip and Leader of Opposition Business in Parliament and elected the National Chairman of the Progressive Liberal Party in 2000.
Mr. Roberts did not seek re-election in the May 2, 2007 General Election.  He retired from frontline politics in October 2017.
Mr. Roberts was born in New Providence on Christmas Day, 1943, to Mrs. Merle Eloise Roberts nee Albury (1920-2007) and Mr. Rupert Anthony Cyril "Tony" Roberts III (1920-1990). He attended St. Francis Xavier Primary School, St. Augustine's College, the Eastern Senior School and the Government High School Evening Institute later The College of The Bahamas.  Mr. Roberts also completed correspondence courses and attended seminars.
He gained work experience at The Bahamas Telecommunications Company and at Caribbean Motors Ltd., before entering the Beverage Industry, where he was a Senior Executive for 37 years.
He held a directorship of Burns House Ltd., Commonwealth Brewery Ltd., Associated Bahamian Distillers, and Autos Breweries (1979) Ltd., Bethel Robertson & Co. Ltd., Arawak Homes Ltd., Eleuthera Properties Ltd., Sunshine Holdings Ltd., Freeport Oil Company Ltd., In-flight Kitchen Ltd. and a number of other Bahamian Companies. He also served as Chairman of Sunshine Holdings Company Ltd., President of Burns House Ltd., the Vice-Chairman of General Bahamian Companies Ltd., and Vice-President and Director of Freeport Oil Ltd.
He served as Chairman of the Bahamas Electricity Corporation, the New Providence Port Authority, the Housing Commission, and the Gaming Board of the Bahamas. He has also served as a Director of The Bahamas Agricultural and Industrial Corporation.
Mr. Roberts was a member of the Royal Eagle Lodge and a member and past President of the Rotary Club of West Nassau.
A Roman Catholic, he was married to the former Hartlyn M. Mackey of Eleuthera. They have four children, one of whom is deceased and five grandchildren.