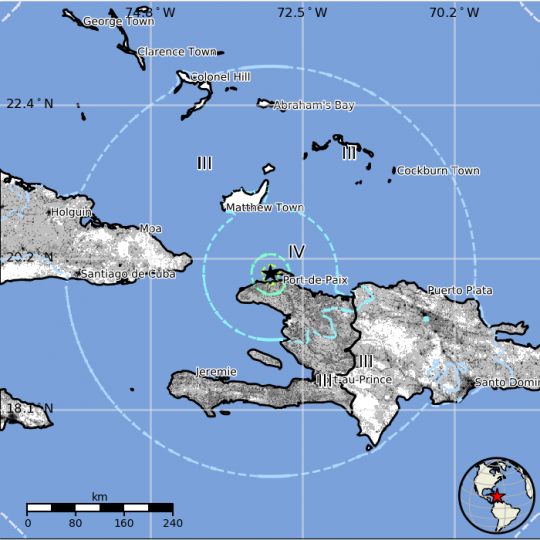 According to the  U.S. Geological Survey (USGS) an earthquake of magnitude 5.9 struck 19km NW  Port-de-Paix, Haiti at a depth of 11.7 km at about  8:11 p.m. (0011 GMT) SATURDAY, 06TH OCTOBER, 2018.
An initial Reuters report quoted local Haitian media as reporting at least one death and no major damage in the capital Port-au-Prince. Further reports has placed the death toll at at least 11.
The Bahamas Department of meteorology issued an EARTHQUAKE WARNING in the aftermath of the quake for  the SOUTHEAST BAHAMAS AND THE TURKS AND CAICOS ISLANDS AND THEIR ADJACENT WATERS. They said that NO TSUNAMI WARNINGS HAVE BEEN GIVEN AT THIS TIME and the situation IS BEING CLOSELY MONITORED.