Update (June 8th):
The identities of the men who died tragically in the crash of the small, twin engine Cessna 421B plane, in Rock Sound on Tuesday, June 5th, have not been released by authorities in the Bahamas, but obituaries published in their hometowns by family members and by US media, confirm their names independently obtained by The Eleutheran, as Todd Andrew Crawford of Spartanburg, South Carolina (42); Rodney Scott Dawson of Chesnee, South Carolina (49); and Daniel Bryant McKnight of Boiling Springs, South Carolina (71).
Update (June 6th):
On Wednesday morning, June 6th, 2018, officials from the Department of Civil Aviation's Aircraft Accident Investigation section were on the ground in South Eleuthera conducting initial investigations into the plane crash, which took place on Tuesday afternoon, June 5th, 2018.
Original Report:
A private plane which took off from the Rock Sound Airport shortly before 4pm on Tuesday, June 5th, 2018,  en-route to Ft. Pearce Florida,  crash landed moments after takeoff.  The plane was said to have had three people on board from the United States who lost their lives.  The victims were confirmed to be three adult males.  Their bodies, which were burnt beyond recognition, were recovered by authorities at the scene.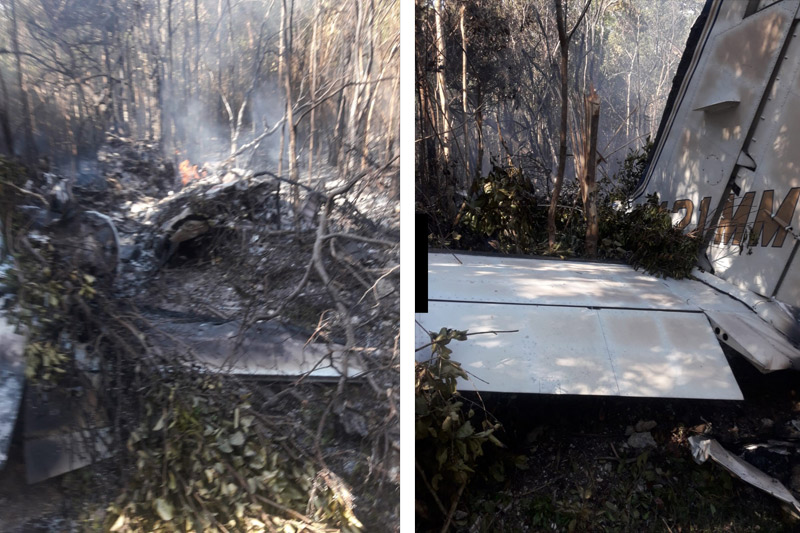 Member of Parliament for Central and South Eleuthera, Mr. Hank Johnson, who was in communication with authorities involved in the search for the crash site, confirmed that local Administration and Police, along with a group of about 30 local residents were actively involved in the search.  The site of the crash was located around 5:30pm, and was said to be approximately two miles inland from the Rock Sound Airport.
The aircraft was described as being burnt beyond recognition, with the registration number of the plane just able to be read.