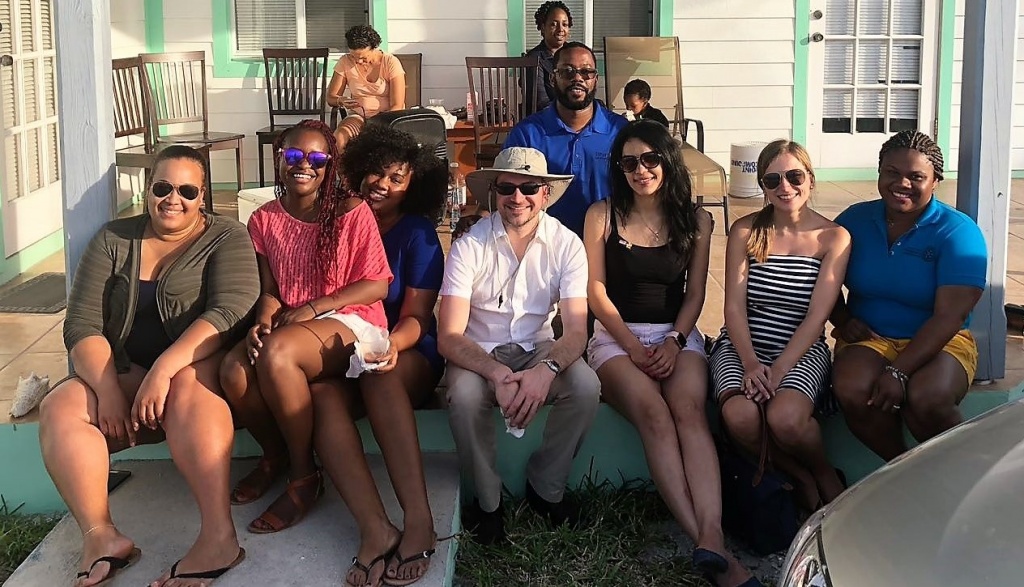 The Rotaract Club of Eleuthera hosted its first Rotaract Roundtrip where they invited Rotaractors from all over the world to spend 7 days on the island of Eleuthera. This kind of exchange was the first of its kind for the Bahamas as well as Rotary District (7020) at large.
Three lucky Rotaractors, Alexandre, Franziska and Areli were selected from France, Germany and Mexico, respectively, to share in the Eleuthera experience.  On arrival, the Rotaractors were formally welcomed with a reception at Charter President Shaun and President Elect Sandra Ingraham's home. Great music, food and fellowship were the order of the night. Once the Rotaractors received their island style welcome, the remainder of the week was set for touring and fun.
The Rotaractors got to experience the 'real Eleuthera tour' as the home Rotaractors took them to all of the well-known sites and to some new sites that even the home Rotaractors had never experienced. These sites included the Glass Window Bridge, the Queen's Bath, Preacher's Cave, the blue hole at Preacher's Cave, Light House Beach, The Levy Preserve, Ocean Hole and the Caves & Boiling Hole in Rock Sound. The international guests also had the opportunity to soak in as much sun, sand and sea as possible, visiting most of Eleuthera's well-known beaches.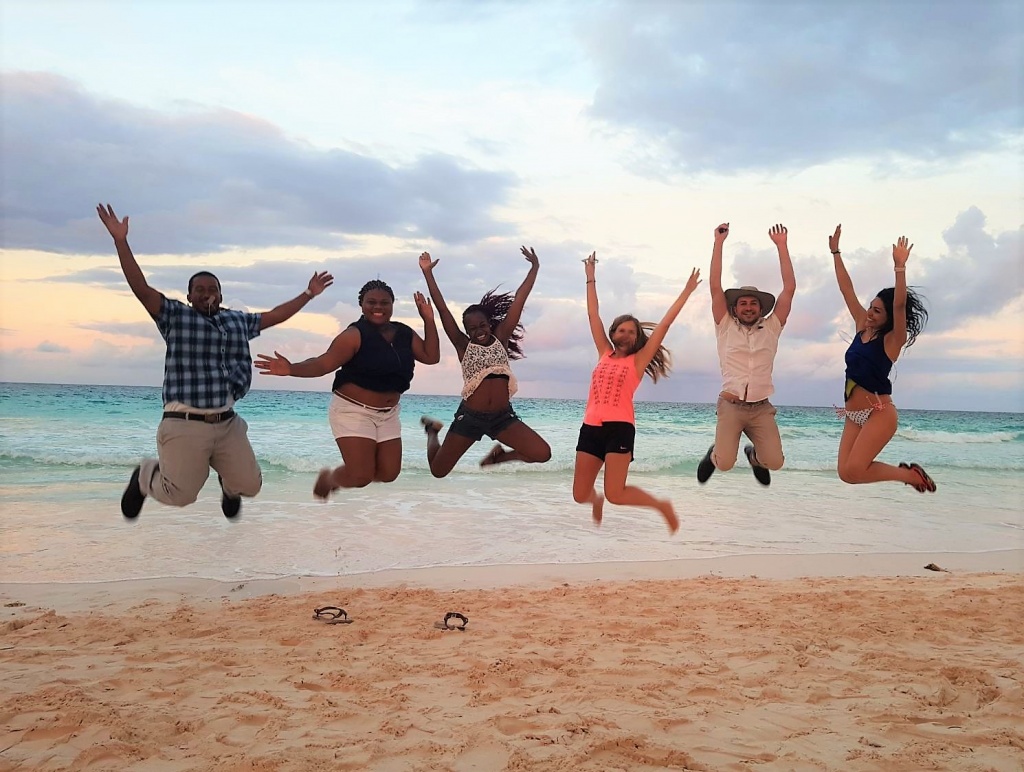 While the trip was meant to be touristic, the guest Rotaractors were still given the opportunity to foster the Rotary spirit by participating in a community service project in Tarpum Bay as well as volunteering at The Centre for Training and Innovation by rendering their service in their respective areas of expertise.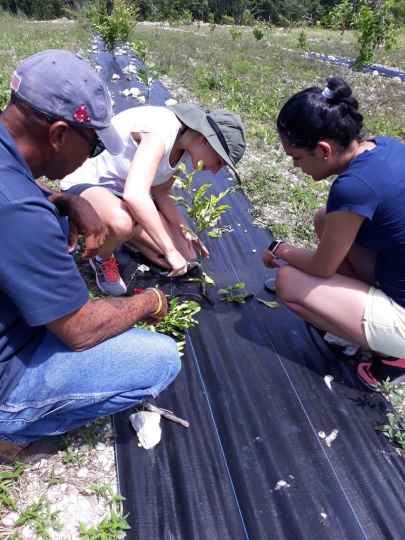 Alexandre, Franziska, Areli and host Rotaractors topped off the week with a celebration at Rotarian Julian Carey's (the king of fellowship) home, where at evening's end they were gifted with handmade local gifts to take back home to their respective countries.
Eleuthera Rotaractors expressed a very special thank you to the sponsors that made the Roundtrip possible, including: Rotarians of the Rotary Club of Eleuthera, Rotaractors of the Rotaract Club of Eleuthera, The Centre for Training and Innovation, The Ministry of Tourism, Unique's Restaurant, Rotarians Shaun and Sandra Ingraham, Rotarian Leahnora and Mr. Kevin Knowles and Rotarian Julian Carey.
Rotaractors shared a special invitation to young adults on island, saying, "If you enjoy making a positive impact in your community and are between the ages of 18 and 30, then you will be a great fit to help this group of young professionals continue in their goals.
For more information email rotaracteleuthera@gmail.com or follow us on social media.  Facebook: www.facebook.com/EleutheraRotaract, and Instragram: www.Instagram.com/EleutheraRotaract."