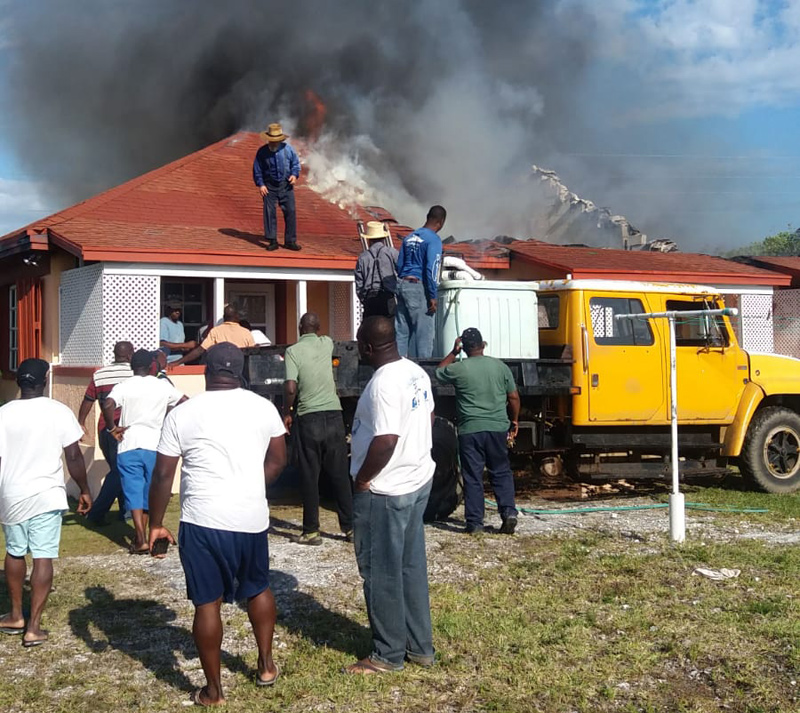 At about 4:15pm on Monday, April 16th, 2018, officers from the North Eleuthera Police Station received information on a structural fire in Lower Bogue.
Upon arrival on the scene, officers discovered a single story peach and burgundy tri-plex, engulfed in fire. Information received is that two of the units were occupied and the occupants of those units were all accounted for.
Police and volunteers were reported to have made all efforts to extinguish the flames to no avail. The structure was completed destroyed.