According to Police, shortly after 11am on Friday morning, March 9th, 2018, a local man while in the area of the 'Sand pit' near the coastline behind Daddy Joe's Restaurant, discovered partial human remains, including a leg, and femur bone.
The partial remains are believed to belong to the missing 19 year old visitor, from Belmont, Michigan, U.S.A., Jonathon Brussow, who was reported to have been swept off of a cliff in the Queen's Baths area near the Glass Window Bridge early on Monday morning. He was in Eleuthera on vacation with friends.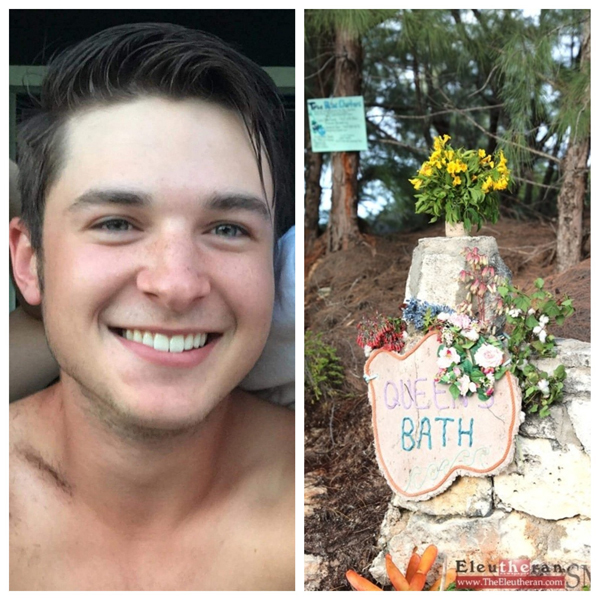 Police said that DNA testing would now be done to verify the identity of the partial remains – a process which could take up to six months, as it is currently done out of country.