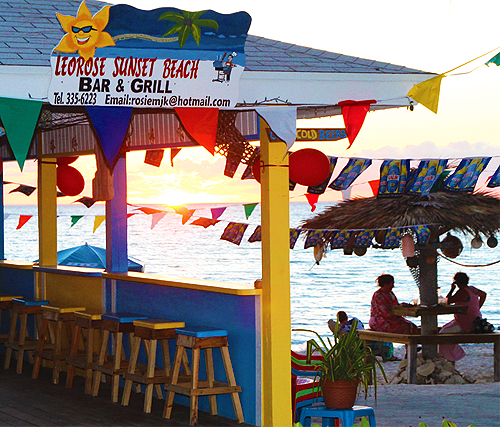 The family of Mr. Leopold "Leo" Eugene Kirby of LeoRose Sunset Beach Bar & Grill in James' Cistern – who recently passed away, announced the dates for Mr. Kirby's Funeral Service in New Providence, and a Memorial to be held in Eleuthera in the following release:
"A Military Funeral Service for Leo Kirby will be held at Believers Gospel Chapel, Prince Charles Drive, Nassau, Bahamas on Friday, December 15th, 2017 at 11am, and a Memorial Service on Eleuthera for Leo Kirby will be held on Wednesday, December 20th, 2017, at 7pm at the Wesley Methodist Church, in James' Cistern."
The Royal Bahamas Defence Force, where Mr. Kirby served for 28 years, extended their condolences to his family as follows:
"The Royal Bahamas Defence Force is deeply saddened by the sudden death of our former comrade, Petty Officer (Retired) Leopold Kirby, who passed away on November 23, 2017.
Petty Officer Kirby, affectionately referred to as "Leo", enlisted in the Defence Force along with 26 other men as members of Entry 5 on November 12, 1979. After completing initial training at the Police College, Thompson Boulevard, he was assigned as a cook onboard the patrol craft HMBS FLAMINGO.
His service was one of great historic significance to the Force. He was a crew member aboard HMBS Flamingo on May 10, 1980, when that vessel was sunk by Cuban MiG jet fighters. Kirby was among the 15 survivors, who mourned the passing of four of their shipmates on that fateful day. He continued to serve as a cook on board several other patrol craft and also in the galley at HMBS Coral Harbour.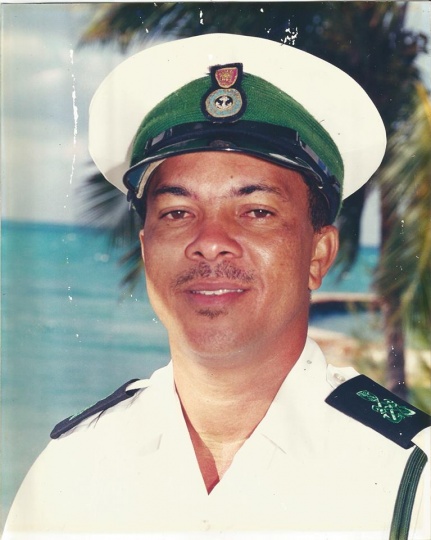 Driven and ambitious, Petty Officer Kirby attended the then Industrial Training College and obtained certificates in Carpentry and Masonry. As a result, he was drafted to the Base Maintenance Department, where he expanded his skills and also specialized in Tile Laying and Basic Welding. Kirby assisted extensively with the construction and repairs to numerous buildings at the Defence Force Base, and he also affected repairs to several of the Government's affordable home project led by Social Services back in the mid-1990's.
Petty Officer Leo Kirby retired from the Royal Bahamas Defence Force on November 12, 2007 after giving his country 28 years of faithful services.
The Commander Defence Force, Commodore Tellis Bethel extends sincerest condolences to Leo Kirby's widow, Rose, his mother and adopted mother Mena Wallace and Nita Lockhart, daughters Nadia Holstein and Divola Kirby, family and loved ones on behalf of his Executive Command Team, Officers, Warrant Officers, Non-Commissioned, and Junior Marines of the Royal Bahamas Defence Force."