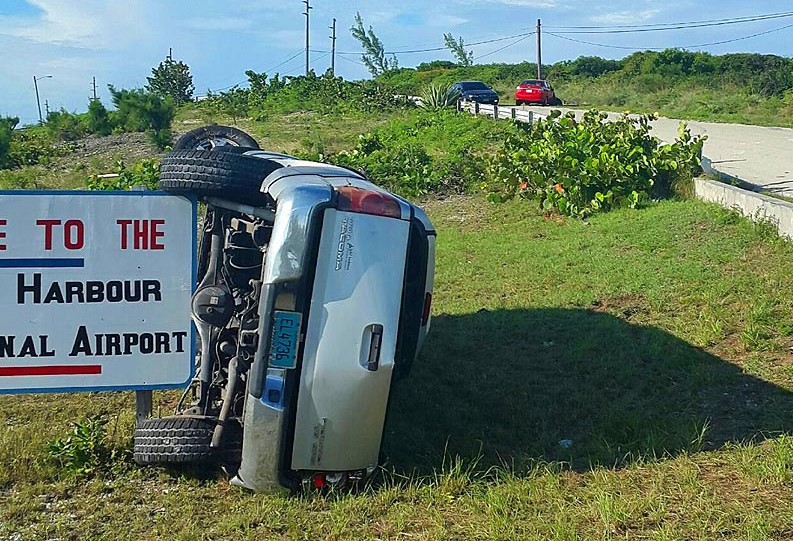 (Governor's Harbour, Eleuthera, The Bahamas)  On Friday afternoon, October 13th, 2017, sometime around 4pm, Police visited the scene of a two-vehicle accident which took place on Queen's Highway in the area of the Governor's Harbour Airport.
The vehicles involved included a red Chevy Aveo, which was being driven by an adult female resident of Florida, U.S.A, and a silver Toyota Tacoma truck, which was registered to and driven by an adult male of Governor's Harbour, Eleuthera.
Information received by Police was that at about 3:30 pm the red Chevy Aveo was travelling north and the silver Toyota was travelling south when they collided, causing the silver Toyota to overturn.  Three males who were on the back of the truck at the time of the accident were thrown off, causing bodily injuries.  They were transported to the Governor's Harbour Clinic for medical attention.
The driver of the silver Toyota, as well as another male passenger who was seated inside, also received injuries.  All of the people involved were described by Police as conscious and communicating.
Police on the scene recorded evidence and investigations into the incident continue.