(Governor's Harbour, Eleuthera, The Bahamas)  It's not an overhauling Central Government project, but significant changes and upgrades are being actioned at the Governor's Harbour airport facility by Assistant Airport Manager, Holly Pearce-Barrett, who joined the team there in July 2017.
Additionally, local general aviation services company, Earco Elite, began offering fuel services at the Governor's Harbour airport, after many years of unavailability, on Monday, September 18th, 2017, with both A1 Jet fuel, as well as, AV Gas now available, for both private and commercial aircraft.  Plans for a grand opening during the month of October are also underway.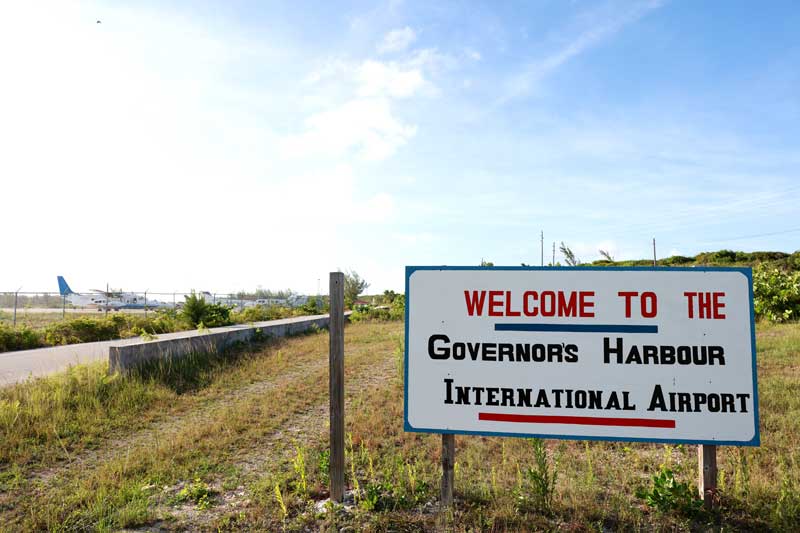 "I came on in July, with my training and some fresh eyes, and background of working on Half Moon Cay with Carnival, and saw some things that we could improve on," said Holly, adding, "I looked at the people going through our airport as guests, and wanted them to enjoy being with us, not just showing up ten minutes before a flight, because of not wanting to spend any time in the airport – as well as for International travelers, and the visit to the airport being more of an extension of their vacation…  Making a lasting impression when they arrive, and completing their positive experience as they leave."
To this end, Holly, observing that the security and screening equipment needed for both international and domestic flights was currently located in the international terminal – in consultation with her team at the airport, took the decision to repurpose the current buildings on site.
The former international terminal, will now house all departures, both international and domestic, as well as domestic arrivals.  The former domestic terminal will service international arrivals, and house offices for Bahamas Immigration, as well as Bahamas Customs, in addition to   airline offices, and air traffic service offices.
"The possibilities will be endless.  If we prepare ourselves, upgrade our services, and upgrade the experience, we will attract both more commercial and private traffic.  So we have to rise to the challenge and prepare in advance," said Holly.  "We are the best island in the Bahamas, with the best people, the best beaches – we have everything here, so I would like to see some of that reflected here at the airport."
Repainting and polishing up the outside presentation of the terminals have already begun, and the new asst. manager stated that the team at the Governor's Harbour Airport was partnering with the Ministry of Works to provide the manpower for the restructuring.
Plans are to move current retail offerings into the all-departures terminal as well, with expanded choices for the traveling public.  Initial terminal changes, said Holly, are expected to be seen by mid-October.