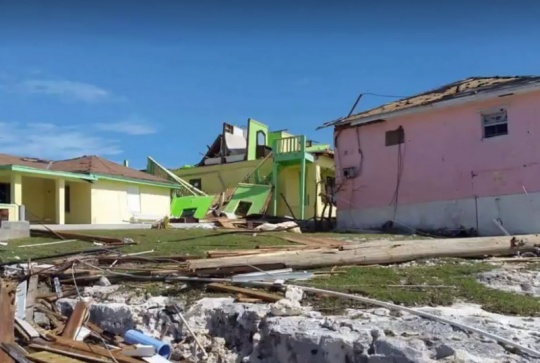 Nassau, Bahamas. September 11, 2017. Tomorrow, BTC will launch a national text-to-donate campaign drive allowing all Bahamians to participate in fundraising efforts to assist those most affected by Hurricane Irma.
The campaign themed "Each One, Reach One" will allow customers to make a donation to the relief efforts. The process is simple and customers can give $1.00 by texting the word "DONATE" to the number "5115". Customers can donate as many times as they wish.
Proceeds will go to the National Emergency Management Agency (NEMA). Interim CEO, Dexter Cartwright said, "BTC is known to be a big brother in the community, and we are always willing to help wherever we can. Starting tomorrow, our entire customer base will be able to make a donation to assist those in need. BTC will match every dollar donated and all proceeds will go to NEMA to assist our fellow Bahamians most impacted by Hurricane Irma."
In BTC's last text to donate drive in 2015, the public contributed nearly $10,000.00. In turn, BTC along with its partners tripled the amount, donating $30,000.00 to disaster recovery efforts following Hurricane Joaquin. In addition to this initiative, BTC is also working with community partners throughout the country to organize other relief efforts and initiatives.
The Each One Reach One donation drive will end on September 30th.