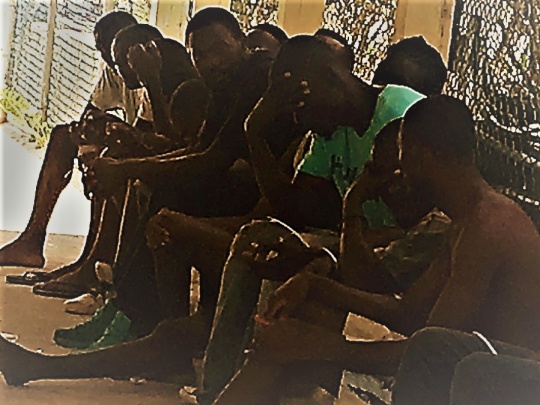 (Eleuthera, Bahamas) – Shortly after 8 a.m. on Saturday morning June 24th, 2017, another Haitian vessel was reported as being seen off of Windermere Island in Central Eleuthera. As of 1:30 p.m. on Saturday afternoon, 17 people had been taken into custody in association with that illegal landing – 15 men and 2 women.
Police and Immigration officials are currently on the ground actively searching for remaining illegal migrants associated with the landing. Officials suspect through interviews with other migrants from the same vessel that there may be more than 50 illegal migrants that may have arrived via the vessel and dispersed throughout the local area.
The first group of detained migrants were being medically screened at the Governor's Harbour airport ahead of a flight expected to arrive early afternoon to transport them into New Providence.