(Eleuthera, Bahamas)  83 very proud 12th graders, along with select family members and friends celebrated on the morning of Tuesday, June 13th, 2017 at the Ministry of Education's Inaugural Bahamas High School Diploma Graduation Ceremony for Eleuthera, at the Wesley Methodist Church in James' Cistern.
The successful graduates comprised students from all of the six high schools on the island, both public and private, including; Samuel Guy Pinder All Age (SGPAAS – 7 graduates), Harbour Island All Age School (HIAAS – 13 graduates), North Eleuthera High School (NEHS – 9 graduates), Windermere High School (WHS – 9 graduates), Central Eleuthera High School (CEHS – 23 graduates), and Preston H. Albury High School (PHAHS – 22 graduates).
Each high school celebrated their top students, with six Valedictorians, one from each school, and six Salutatorians.  2017 Valedictorians were; Saiydah Bryan of CEHS, Lachantae Johnson of HIAAS, Genanta Laguerre of NEHS, Hannah Ingraham of PHAHS, Charlton Kade Roberts of SGPAAS, and Clishae Sands of WHS.  2017 Salutatorians included; Malia Carroll of CEHS, Michelle Delien of HIAAS, Love Tanis of NEHS, Fransisca Louis of PHAHS, Erin Mullin of SGPAAS, and Shantia Bodie of WHS.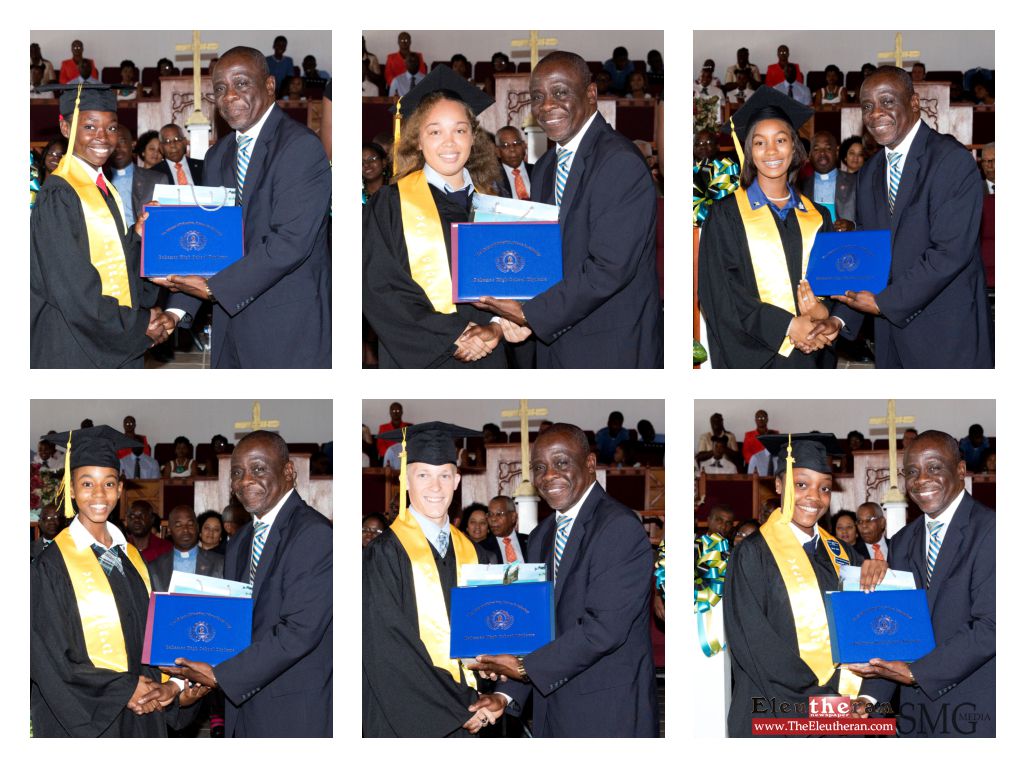 The ceremony was attended by officials from the Ministry of Education, including the Director of Education, Mr. Lionel Sands, who gave a special message of inspiration to the class of 2017, telling them to aim high, no matter what their background was.  Giving the Valedictorian's address, and representing the select group of graduates inducted into the Bahamas Senior High School Honours Society, was Valedictorian for CEHS, Saiydah Bryan.  She challenged her fellow graduates to use what they had gleaned in high school to propel themselves to higher heights and new horizons, saying, "The memory of today will fade, but what you do tomorrow with today's lessons will define who you really are."  Reverend Henry Knowles, with the Bahamas Conference of the Methodist Church delivered the commencement message, and encouraged the graduates to truly become lifelong learners in tandem with the Ministry of Education's mandate.
This island wide class of 2017 were the very first group of Eleuthera high school graduates to attain the Bahamas High School Diploma, which standardized a minimum set of requirements attained by high school graduates nationally.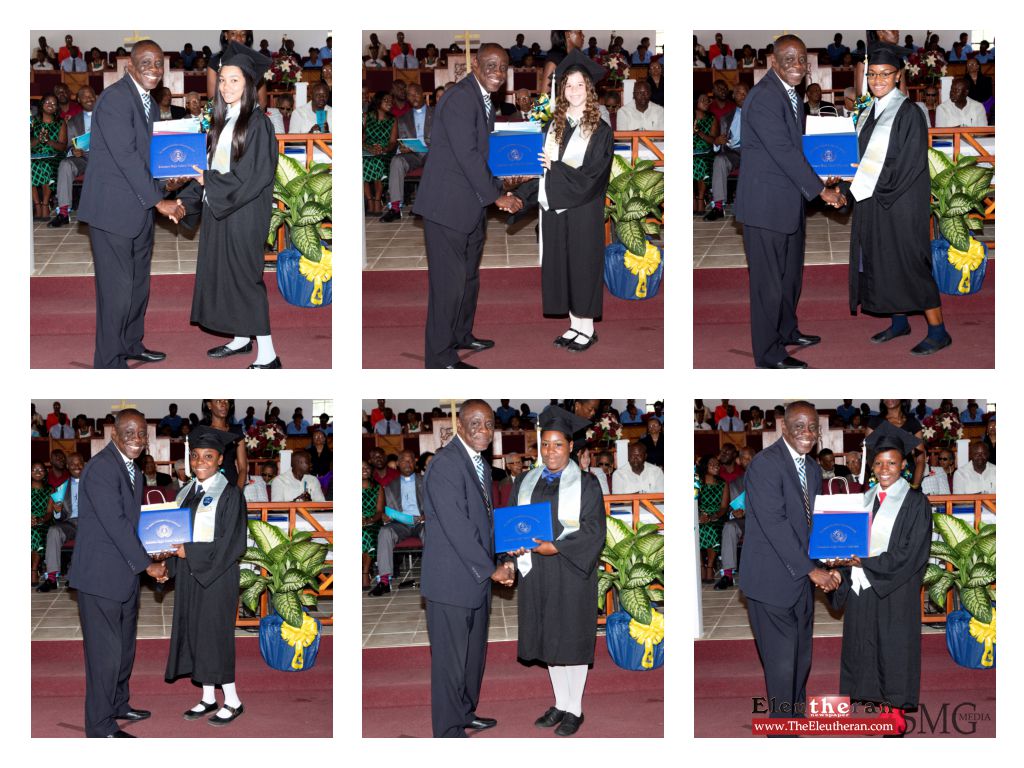 The essential minimum graduation requirements instituted, which each student aiming to graduate had to meet included the acquisition of; 4 Bahamas Junior Certificate subjects (BJC's) in Mathematics, English Language, a Social or Technical Science (Religious Knowledge, Social Studies, Technical Drawing, or Family and Consumer Science), and a Natural Science (General Science, or Health Science); a 90% record of attendance and punctuality; 30 hours of community service; 20 hours of job readiness training; parental participation in at least 3 PTA meetings per annum; a minimum grade point average of 2.0; as well as a minimum of 27 earned high school course credits – by the end of 12th grade.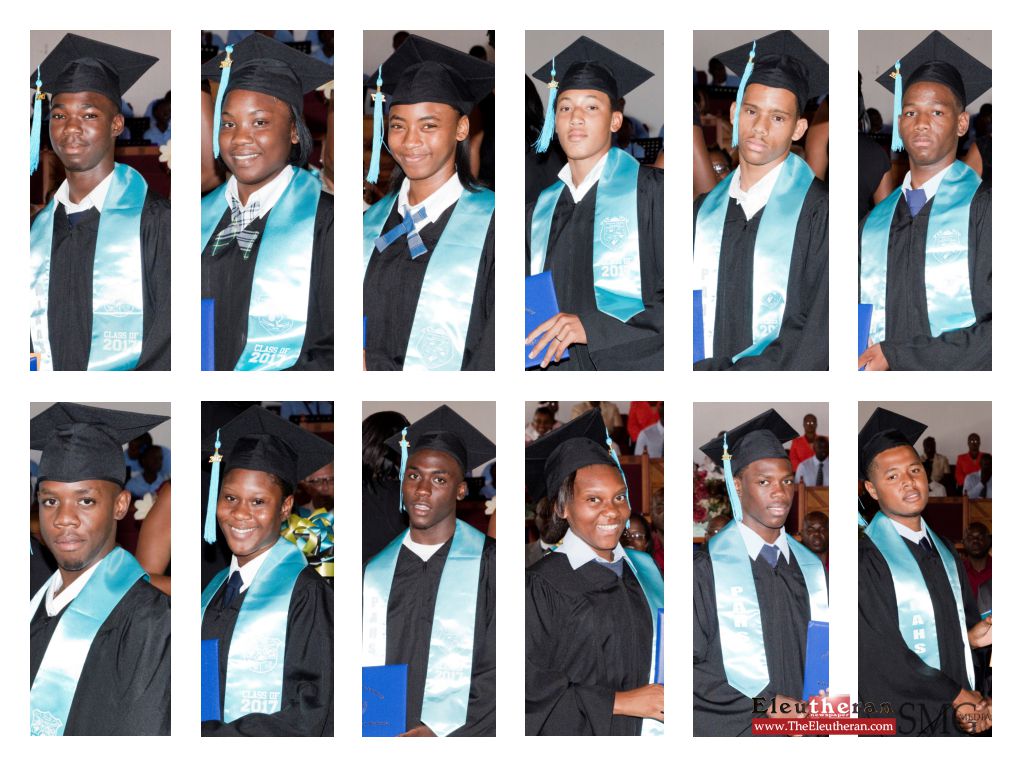 The inaugural Bahamas High School Diploma Graduation event also heralded a major change for this year's formal graduation ceremonies.  Individual schools still had the option of holding awards ceremonies, however, they  no longer awarded diplomas, and significantly each family island was required to have one combined formal graduation ceremony for those students who qualified for the new Bahamas High School Diploma.
12th grade students whose only deficiency was not having the minimum BJC subjects, still had an opportunity to receive their diploma in August, if they were successful in their June 2017 national exams.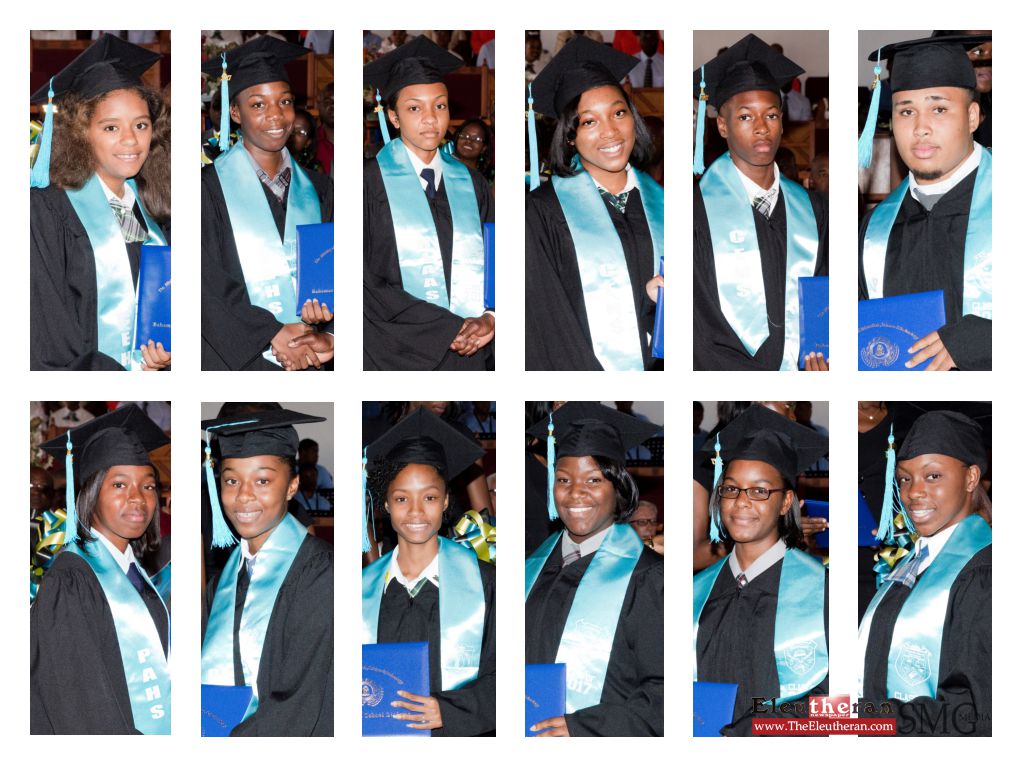 A number of high school Principals across Eleuthera agreed in their positive outlook for the 10th and 11th graders following the Class of 2017, reporting that higher numbers of students already had the basic requirements, and would have had more time to adjust to the demands of the national diploma process.  One Principal lauded the national diploma program, saying, "I think it's an excellent idea, and even more students will rise to the challenge after this first year, especially with their parents pushing and supporting them."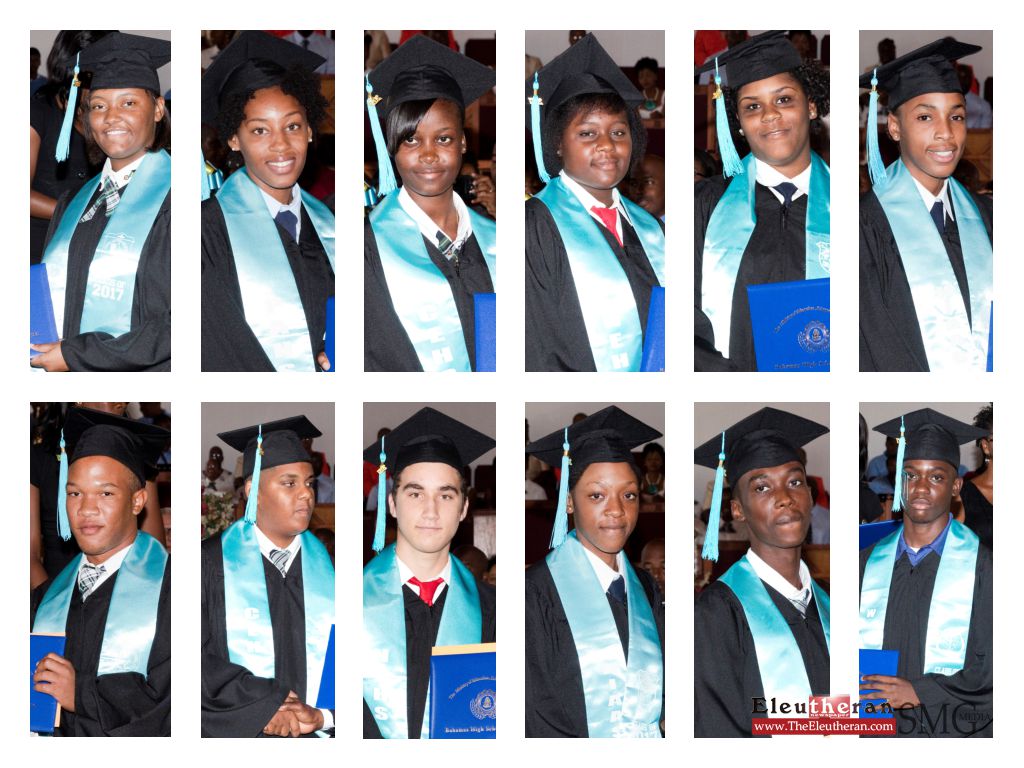 Notably, because of the limited space available within the venue location, the numbers of family and friends each graduate could invite to celebrate their special day with them were limited to three people.  This challenge resulted in disappointment for many who would have liked to celebrate with graduates on the day.  Hopefully, this will be addressed in 2018, especially with the push to have an even higher number of successful graduates next year.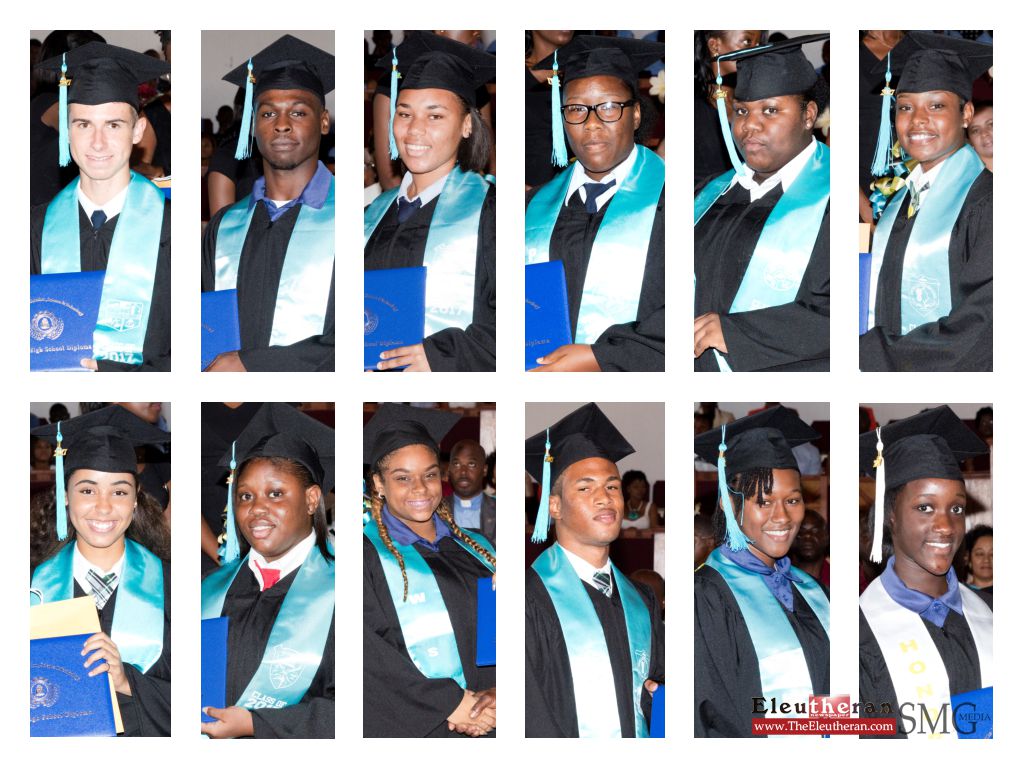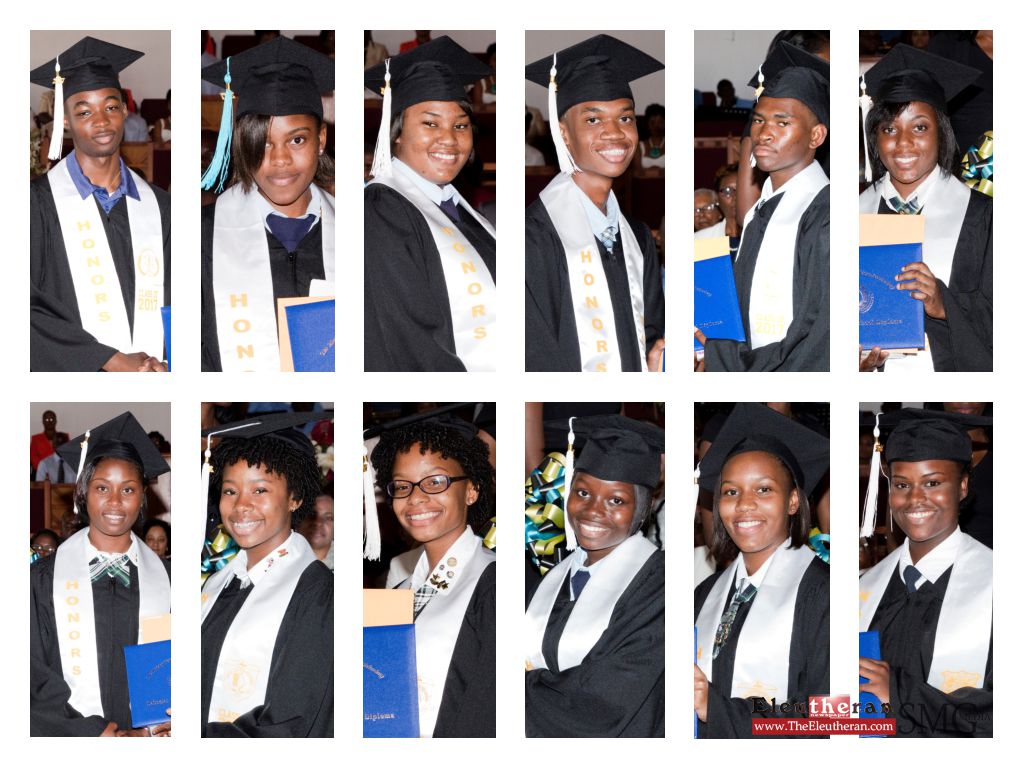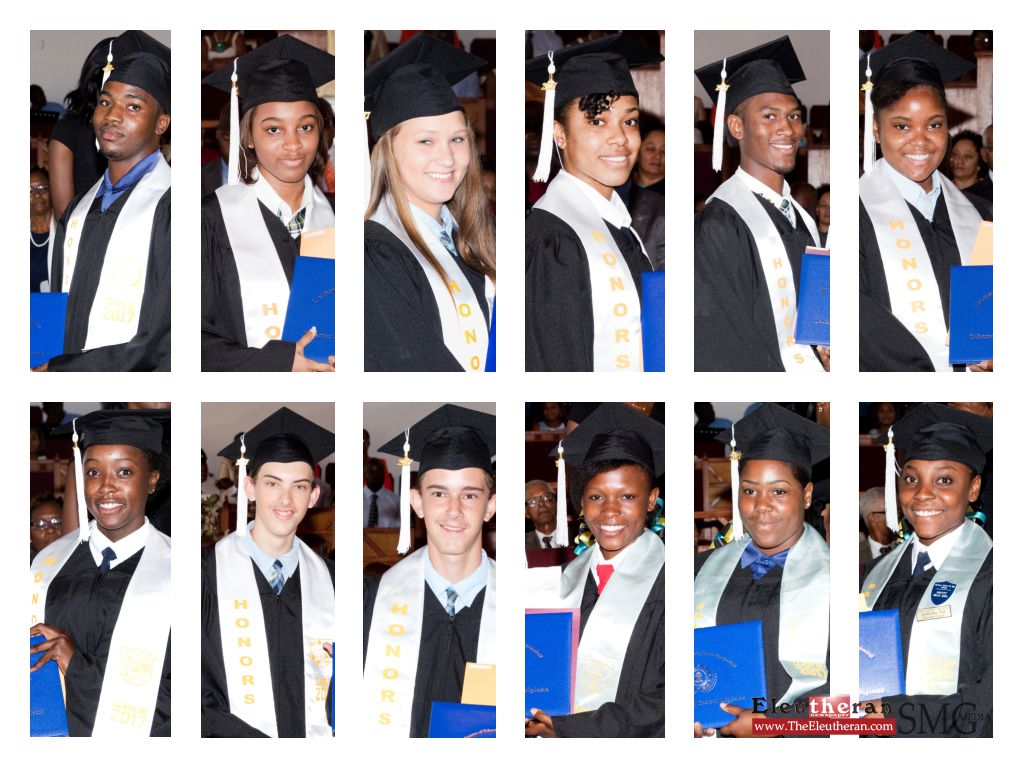 *To order prints or digital copies of graduate photos, contact The Eleutheran Newspaper at 422-9350.