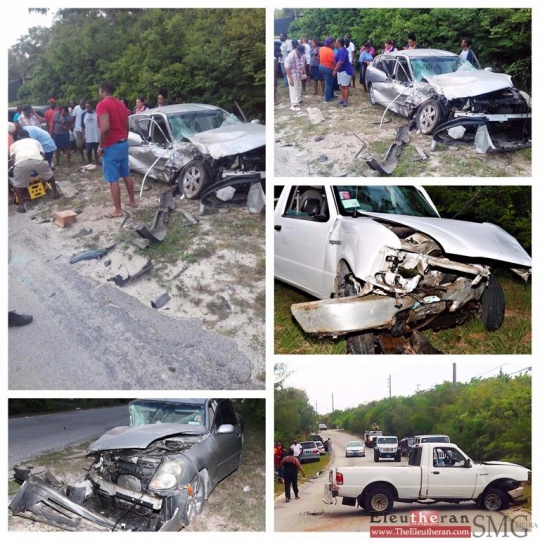 (Eleuthera, Bahamas) A Governor's Harbour man had to be airlifted to New Providence on Friday evening, June 9th, 2017, after a serious vehicle accident left him with multiple injuries according to authorities on the island.
The accident occurred sometime around 6:30pm on Friday in the vicinity of Duckworth Nursery, Palmetto Point involving a grey Nissan Skyline, driven by Charles Curry who was also accompanied by his wife Kimberly Curry of Governor's Harbour and a white Ford Ranger driven by Timothy Sweeting Jr. of Governor's Harbour.
According to police, Timothy Sweeting reported that he was travelling in a northerly direction and lost control of his vehicle, colliding with Charles Curry's vehicle. The victims were taken to the Governor's Harbour clinic where numerous people waited anxiously for word on their condition.
Mr. Curry was transported to New Providence via emergency flight.  Mr. Sweeting was referred to be x-rayed, and Mrs. Curry was discharged.
Police say investigations are ongoing.