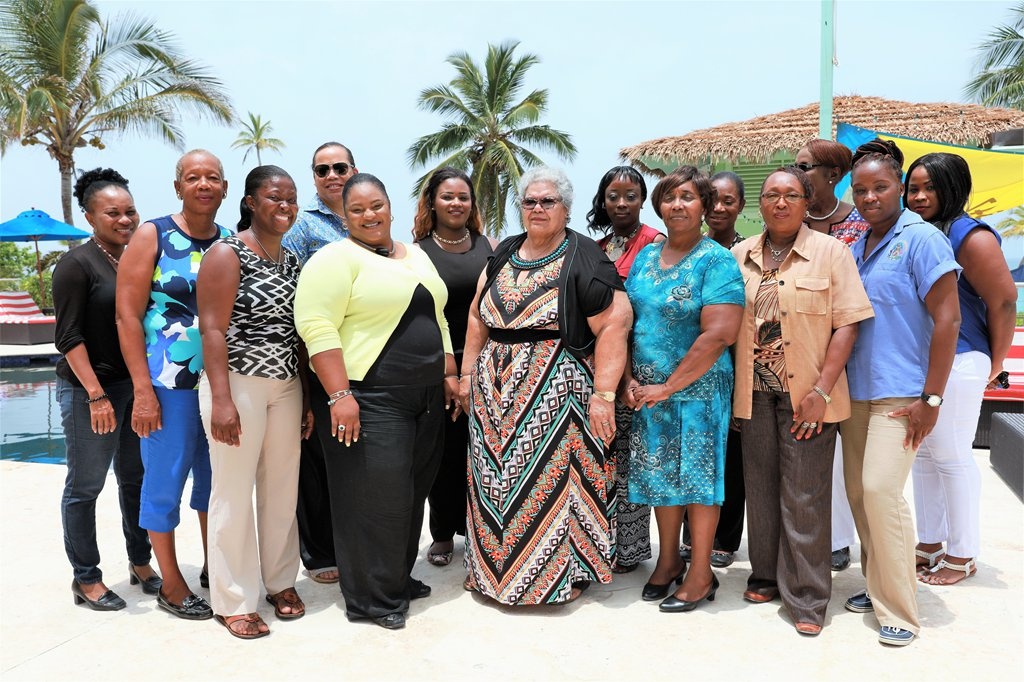 (Eleuthera, Bahamas) –  BTC continued its longstanding relationship of support and contribution with its adopted school, Governor's Harbour Primary during their Teacher's Appreciation, which was celebrated in grand style.
Mrs. Tanya McPhee-Pinder, Principal at Governor's Harbour Primary expressed how thankful she and her team were for the partnership, which she said was initiated in 2009. In previous years, BTC provided gifts and other tokens for teachers at the school, but this year, they went all out, treating the entire teaching staff to a delicious luncheon at Pascal's Restaurant at the Sky Beach Club.
Berthenia Knowles, BTC Senior Manager for Eleuthera and Cat Island, shared that Governor's Harbour Primary was the first school in Eleuthera adopted by BTC, amongst the many other schools adopted by BTC all around the Bahamas. "Today was another milestone for us to be a part of their Teacher's Appreciation, and to make this happen", Mrs. Knowles added.
The luncheon sponsored by BTC culminated an exciting Teacher's Appreciation week at the school, which was themed, "Our Teachers Are Awesome to The Core!"
Each day had a special theme, starting with inspirational Monday, which began with a prayer breakfast and students brought in inspirational gifts. Instructional Tuesday saw students bringing in anything that would help teachers in the classroom, like dry erasers, staplers – even inks, said Principal Mrs. McPhee-Pinder. The fun continued with Healthy Wednesday, with a gym instructor coming in to give healthy tips, and Treat Thursday – where recently retired K4 teacher, Mrs. Dorothy Aluria Thompson brought lunch for her colleagues.
On Friday morning, BTC Senior Manager, Mrs. Knowles, attended the Teacher's Appreciation Special Assembly hosted at the school by the P.T.A. "We ended the week with the luncheon, something away from the school where teachers could relax and have a good time. We really wanted to show our teachers how much we appreciated them. They've worked really hard this year, and everyday it's a different demand – they stepped up to the plate and needed to be recognized. BTC made that happen!" said Principal Mrs. McPhee-Pinder.
Since the partnership began in 2009, Principal Mrs. McPhee-Pinder, said that BTC has contributed in numerous ways to the school. In addition to taking part in Teacher's Appreciation celebrations each year, she pointed out work done in the computer lab, refurbishment of the playground and a number of other projects around the school's campus. "We look forward to our continued relationship, and taking it even further," she added.