(Eleuthera, Bahamas)  In the midst of continued water supply challenges, GE Water & Process Technologies announced on Tuesday, June 6th, 2017, their plans to build, own and operate (BOO) a new seawater reverse osmosis desalination (SWRO) plant in North Eleuthera, on a 15 year contract with the Water and Sewerage Corporation, to help improve water quality and reliability of potable water on the island.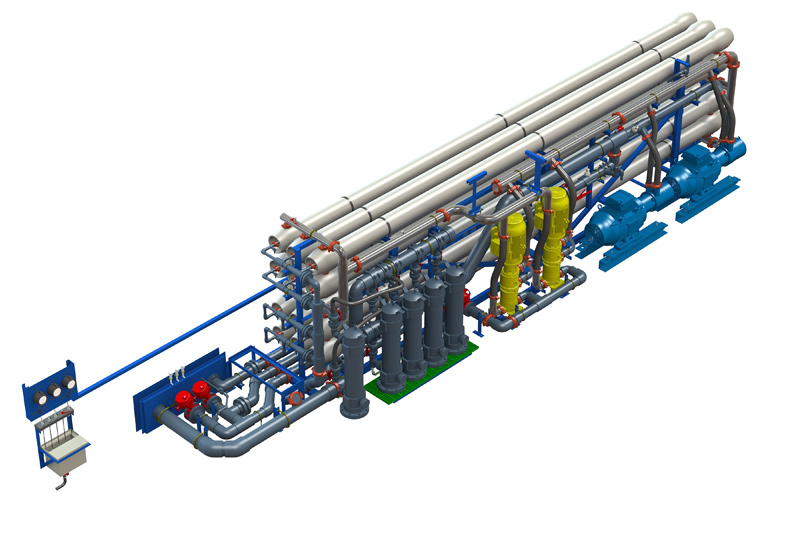 "GE's build, own, operate water treatment solutions provide fresh, potable water with little to no capital expenditure for our customers. We handle the entire process from equipment installation to startup to operations as well as maintenance, repair and troubleshooting," said Kevin Cassidy, global leader, engineered systems—GE Water & Process Technologies.
The new plant, which is intended to serve approximately 7,500 residents, will have the capacity to produce 600,000 imperial gallons per day of clean drinking water, said GE.  This new facility will be GE's fourth BOO desalination plant on the island.
Cyprian Gibson, assistant general manager – Family Islands, with the Water and Sewerage Corporation, commented on the recent announcement, saying, "We are committed to providing a reliable, accessible, affordable and safe water supply to all Bahamians. This latest seawater desalination plant in Eleuthera, the fourth by GE on the island, will bring much needed freshwater to our residents."
The new plant is expected to begin commercial operation during the first quarter of 2018.