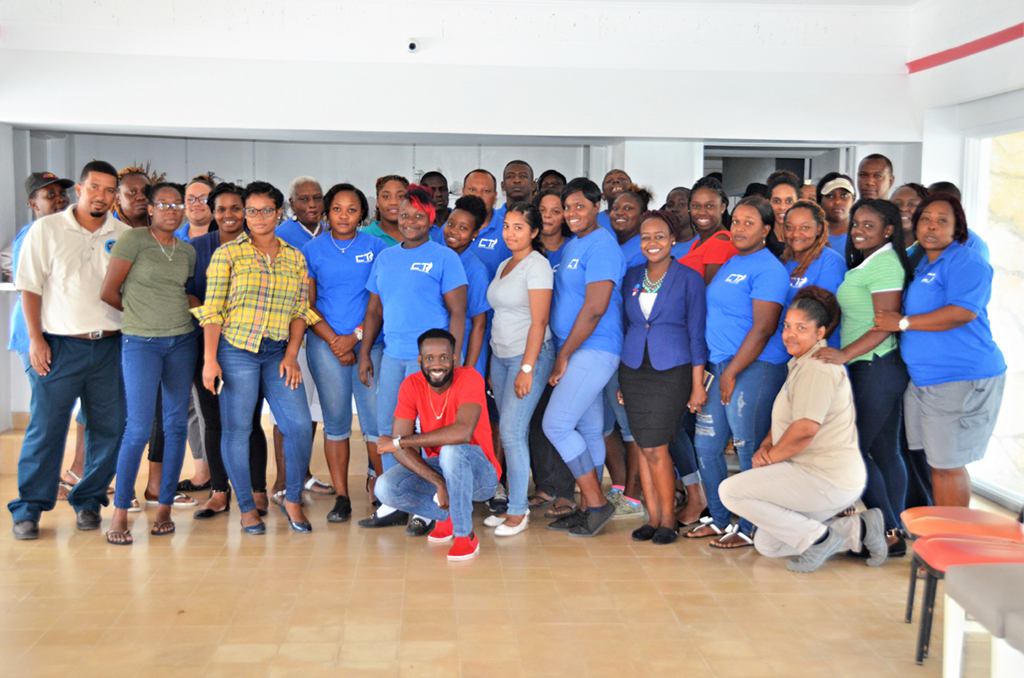 Eleuthera, Bahamas–The Centre for Training and Innovation (CTI) and students from the University of the West Indies (UWI) Centre for Hotel and Tourism Management, Bahamas Campus, have come together to initiate 'Expedition', CTI's first ever Internship Program! The program officially began on May 22, and will last for 12 weeks.
"This is an exciting occasion for CTI to be able to offer its first internship program.  The program seeks to strengthen local businesses, by providing training and helping to build capacity", said Audrey Carey, Innovation and Enterprise Manager at CTI.
Eight students, who recently completed Bachelor of Arts Degrees in Tourism & Hotel Management from UWI, have joined the Expedition Internship Program along with 4 students from CTI.  Five Caribbean countries: Jamaica, St Lucia, Grenada, Trinidad and Tobago, and Barbados are represented by the UWI students.
Expedition aims to improve businesses across South Eleuthera by enhancing their product in order to attract more customers and increase sales.  The program affords the students a unique opportunity to put into action knowledge gained during their studies and to receive valuable on-the-job training.
"I decided to participate in this program because it is not a traditional internship. I'm excited to put what I've learned from the UWI classroom into practice." said Jenielle Rhone student at UWI.
The internship will take place at business establishments throughout South Eleuthera.  The interns will assist with business planning, marketing, information technology, research, food and beverage operations, event management, sustainability, hotel operations, accounting and financial management.
Student Shanice Jordan is excited 'to experience a new culture and a new way of life'. "I am also looking forward to understanding the One Eleuthera Foundation (OEF) model and seeing how it can be applied to my country", she said.
Upon the students' arrival, they took part in an orientation where they learned about CTI, OEF, local businesses and their assignments for the upcoming weeks.  Orientation was followed by a welcome reception; the UWI students were introduced to CTI staff and students as well as employees of OEF. The groups enjoyed the opportunity to mingle and get to know each other in a relaxed atmosphere.
"I would like to thank CTI and OEF for their hospitably and warm welcome. They have gone above and beyond to make us feel comfortable.   We are looking forward to this experience and having a productive 12 weeks", said Elizabeth A. Mackay, BSc. (Hons.), MBA, Lecturer (Tourism) at UWI and advisor for the trip.
To learn more about Centre for Training & Innovation and One Eleuthera Foundation visit www.oneeleuthera.org.