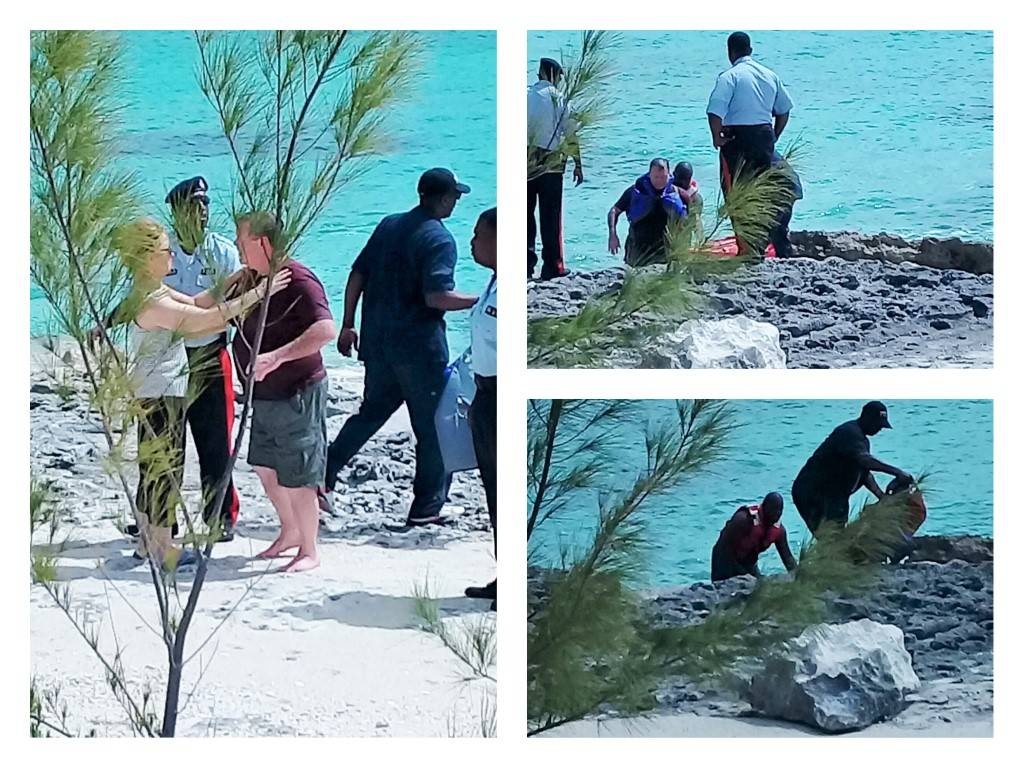 (Eleuthera, Bahamas)  Police Officers rescued three tourists during the afternoon on Wednesday, May 3rd, 2017, who were kayaking off shore in the central Eleuthera area.
The visitors, who were all from Pennsylvania, U.S.A., were said to have been in distress at sea along Eleuthera's west coast, off Queen's Highway, south of James' Cistern.  "The tourists were kayaking about 500 feet from shore, and were unable to get back in, due to heavy winds", stated authorities.
Sometime around 2pm, a team of police including; Inspector Oldham, Sergeant Farquharson, Reserve Inspector Sands, and Sergeant Cooper, responding to information received about the situation, proceeded to the area where the three people (2 males 1 female), were struggling in their kayak off shore.  According to reports, Sergeant Cooper dove into the water and assisted all three people ashore.
Once back on land, the team of officers then escorted the rescued visitors to the Hatchet Bay clinic for medical attention.