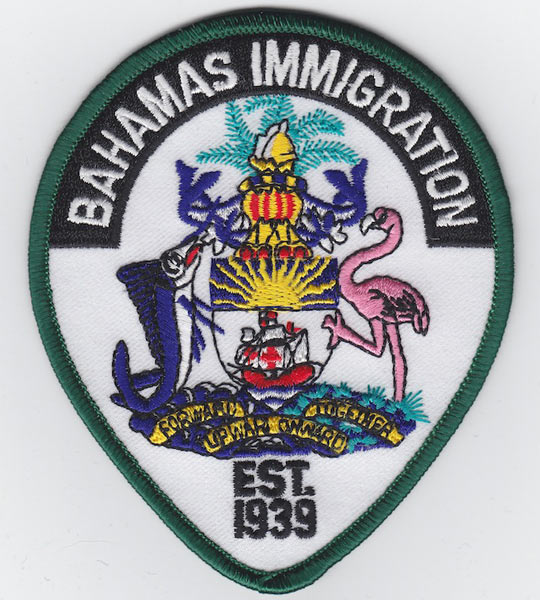 Police and Immigration officials saw an uptick in illegal arrivals this past month, with available reports revealing more than two dozen people taken into custody in reference to illegal landing or having no legal documentation.
Three (3) undocumented migrants were taken into custody by Police on Harbour Island on Monday, April 17th, 2017.  They were arrested while at a residence on Dunmore Street in Harbour Island, sometime before 9am.  The three (3) migrants, who were all males of Haitian nationality were found to have no legal documentation to reside in the Bahamas.  Their names, as provided, were, Alex Briceus, Jean Cuis and Pierre Dessone.  Immigration officials confirmed that they were transported from Harbour Island, where they were held in Police custody, to New Providence on Wednesday morning, April 19th.
Earlier this month, on Sunday, April 9th, 2017, Police responded to an anonymous call into the Rock Sound Police Station reporting two unknown men, believed to be of Haitian nationality, and possibly part of a larger group from an illegal landing, in the Bannerman Town community.  An operation was conducted in the area by Police and Immigration Officers, resulting in twenty one (21) suspected illegal immigrants being arrested.
The following day, on Monday, April 10th, 2017, sometime around 12:15pm, Officers while at the Rock Sound International Airport received information in regard to four (4) male suspects in the area of the John Millars community believed to be of Haitian nationality. Officers responded to the area, where four (4) men were discovered, all of Haitian nationality and undocumented.  The suspects were arrested in reference to illegal landing, detained and later handed over to the Dept. of Immigration.