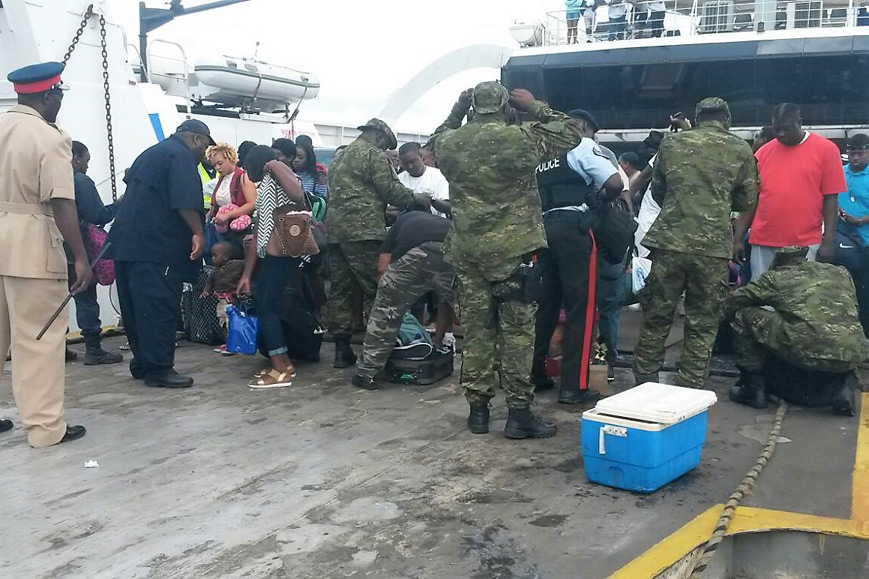 An adult male was taken into custody by police in Eleuthera on the morning of Friday, April 14th, 2017, for possession of dangerous drugs found in his luggage during a random search conducted of the Bahamas Fast Ferries vessel as it docked into Governor's Harbour this morning with hundreds of people  arriving on island for the weekend's festivities.
Three Homecoming events will be taking place across the island at the same time during this long and busy holiday weekend, including; Lower Bogue in North Eleuthera, James' Cistern in Central Eleuthera, and Rock Sound in South Eleuthera.
Police Superintendent Christopher Wright commented, saying, "We are doubling our efforts to keep the streets and the homecoming areas safe with the assistance of the Drug Enforcement Unit out of Nassau."
Wright continued, "Once again, I plead with the motoring public to drive carefully on these busy streets and to have a designated driver if they must consume alcohol, as to avoid any serious accidents that may result in loss of a loved one."
Random searches, like the one conducted at the port during the arrival of the Bahamas Fast Ferries vessel into Governor's Harbour this morning, are said to be a new initiative being carried out by law-enforcement, especially during times of heavy holiday-goer arrivals and during weekends going forward, stated Superintendent Wright.