(Eleuthera, Bahamas) – On Saturday, May 13th, the audience attending the 2nd Annual "A Passion For Fashion" event hosted at the Eleuthera Cancer Society's Wellness Center in Palmetto Point, were treated to a lovely evening of inspired fashions, sewn by Empress Verda Gardiner. The fashions were modeled by a bevy of beautiful Eleutheran ladies, who had smartly dressed escorts to lead them out.
Fashion categories for the evening began with the models showcasing Bahamian Print outfits, worn with beautiful handmade straw bags by Mrs. Mavis 'Emily' Munnings. The second category of outfits worn by the models were African Tea and Cocktail fashions designed by Empress Verda. They featured various African prints, and truly made for unique pieces. African Wedding and Formal fashions were also modeled for those in attendance, and loud cheers and words of admiration were heard as the modeling ladies wore their dresses with style.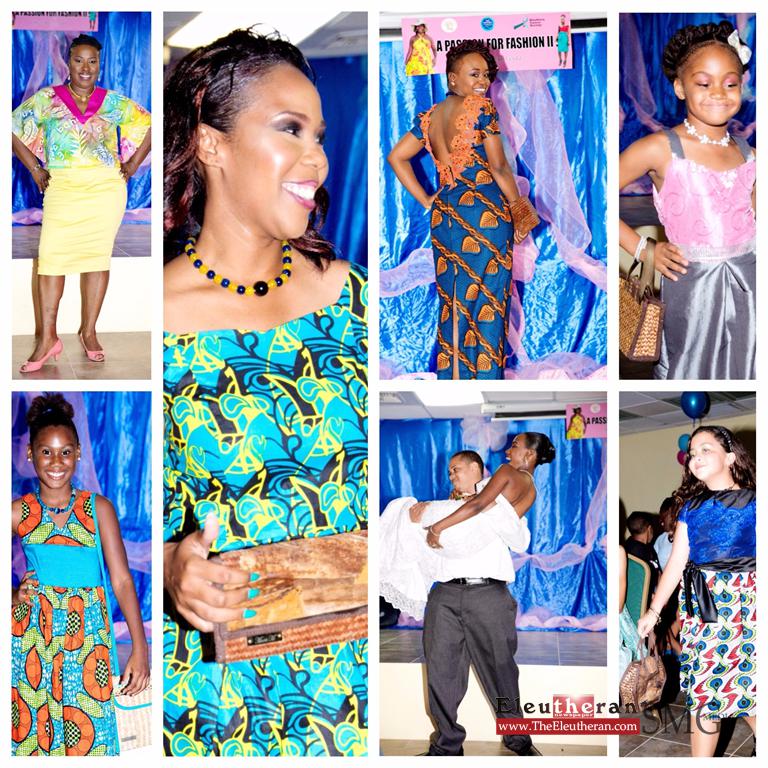 The final category, which served as a tribute to the weekend's Mother's Day theme, saw mother and daughter outfits modeled by three sets of ladies and their young daughters. Several raffle gifts and door prizes were given out throughout the night, including designer eye shades, a gorgeous hand crafted designer straw bag by Mavis 'Emily' Munnings as well as a mobile phone as the grand prize. Refreshments were also served during the fashion show, making for quite the enjoyable evening for those who came out to support; as a portion of the funds were being given to support the important work being done throughout the Eleuthera community by the Eleuthera Cancer Society.
Empress Verda Gardiner, based in Governor's Harbour, the talented inspiration behind the event dubbed as "Passion For Fashion 2", shared that in addition to supporting the Cancer Society, remaining proceeds would go to assist her sewing program, teaching others to create unique fashions, from introductory sewing to intermediate – both children and adults. "My passion right now is to put this talent towards someone else and to make a contribution to the community. I want to see somebody else take my place, as I've been doing this over 25 years. Training someone else, who has the same passion – I would be grateful," said Mrs. Gardiner. Currently, she offers sewing classes, alterations, group pieces for weddings and funerals as well as other special occasions.