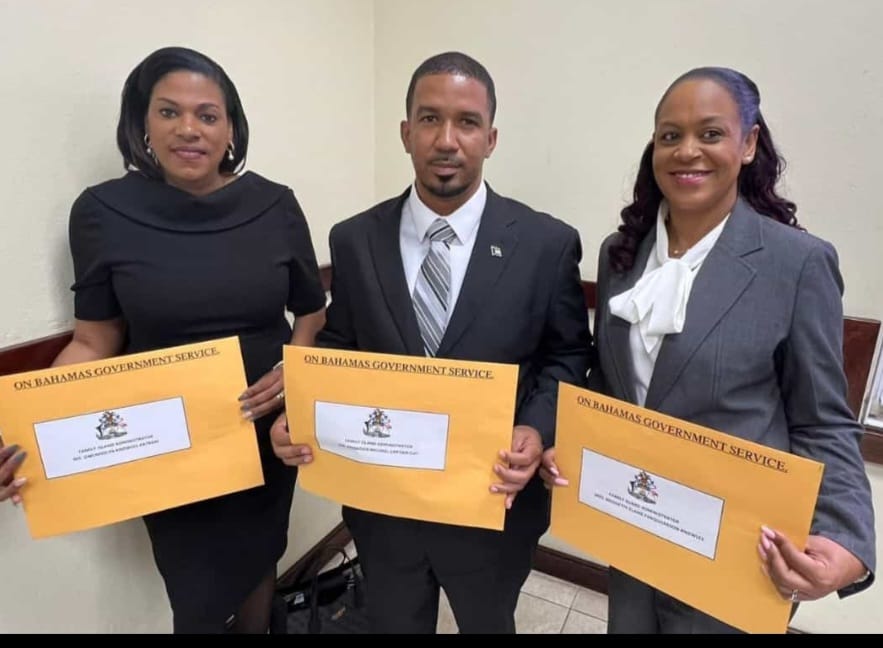 On Friday, March 24th, 2023 sixteen new Island Administrators were officially sworn-in, including three young talents from Eleuthera, including; Mr. Kenwood Cartwright of Tarpum Bay; Mrs. Gwendolyn Patram of Rock Sound; and Mrs. Bridgette Farquharson-Knowles of Palmetto Point.
Mrs. Farquharson-Knowles is currently posted in the district of South Abaco and Moore's Island. Mr. Cartwright is now serving in the City of Freeport, and Mrs. Patram has taken up duties in Black Point, Exuma.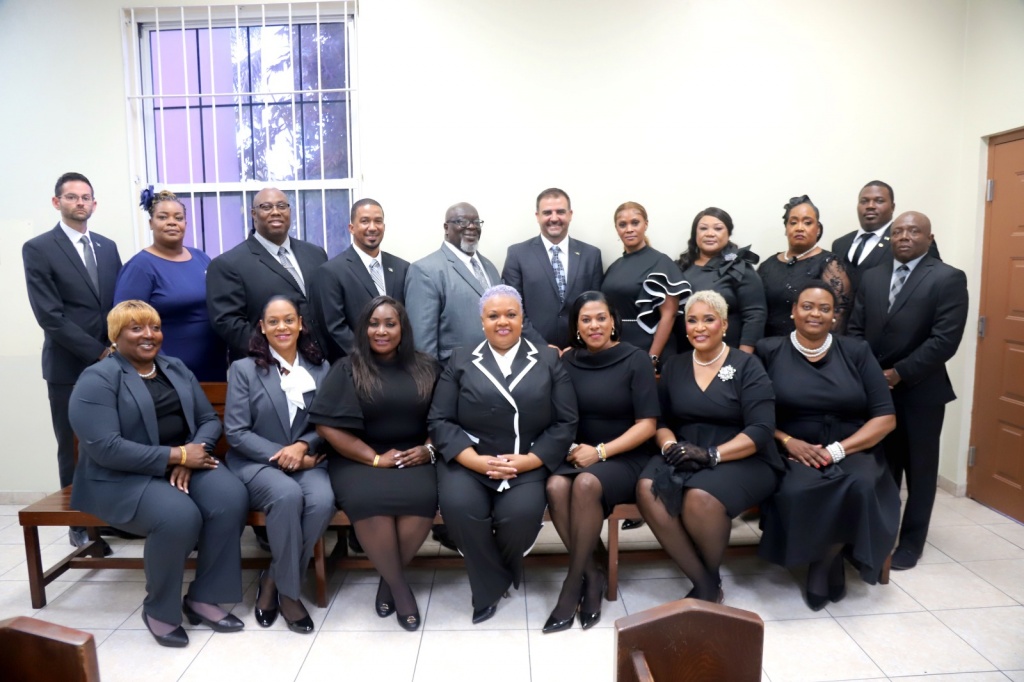 Pictured in the photo above are the sixteen new Island Administrators with Administrator Lynton Pinder (from Spanish Wells), who is currently serving with the Department of Local Government in New Providence, and Minister of Agriculture, Marine Resources and Family Island Affairs, Clay Sweeting.
Pictured Back row (L-R): Lynton Pinder, Frances Hepburn-Symonette, Christopher Roberts, Kenwood Cartwright, Preston Cooper, Minister Clay Sweeting, Evakay Arthur, Sindy Gay, Jandilee Archer, Herman Gilbert, and Ricardo Ferguson. Front row (L-R): Audrey Burrows, Bridgette Farquharson-Knowles, Rochelle Anderson, Beverley Laramore, Gwendolyn Patram, Florence Pratt-Meyer, and Kathy McQueen.