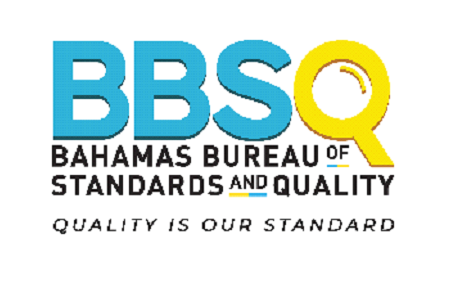 The Bahamas Bureau of Standards and Quality (BBSQ) released a communication on Thursday, September 21st, 2023 confirming the Bahamas' election to the International Organization for Standardization (ISO) Council 2024-2026. The release hailed the achievement as, 'an historic milestone', as the Bahamas became the first member state from CARICOM (The Caribbean Community) to secure a seat on the ISO Council. Dr. Renae Ferguson-Bufford, the Executive Director of the Bahamas Bureau of Standards and Quality, successfully campaigned for Group 4, representing Small Island Developing States (SIDS).
The statement continued, "In a closely contested election held at the ISO Annual Meeting in Brisbane Australia, The Bahamas emerged victorious with a decisive vote of 70, the highest number of votes of any candidate from all voting groups. With two seats available and three candidates vying for election in Group 4, Tunisia (INNORPI) secured the second seat with 67 votes. Uganda (UNBS) received 58 votes.
"The historic election held on Thursday, 21 September 2023, has added five new member states to the twenty member ISO Council, comprising of representatives from the Republic of Korea (KATS), Saudi Arabia (SASO), Singapore (SSC), The Bahamas (BBSQ), and Tunisia (INNORPI). In addition to this, as ISO commits to promoting more diversity and inclusion within its ranks, these elections have added three additional women to the council.
"Speaking about this accomplishment, Dr. Ferguson-Bufford emphasized that it was a collective effort and a testament to the power of inclusivity and diversity. "Our achievement demonstrates that when we unite around shared goals and values, remarkable milestones can be reached. This election was no small feat, and I am humbled to have the opportunity to serve my country and the global community," she stated.
"The ISO Council plays a critical role in developing international standards that enhance trade, innovation, and sustainability worldwide. Dr. Ferguson-Bufford's appointment reflects BBSQ and The Bahamas' commitment to these principles and its determination to drive positive change on a global scale.
"Dr. Ferguson-Bufford's vision and plans for her tenure on the council include advocating for international standards that authentically represent the diverse voices and unique challenges faced by all nations, especially Small Island Developing States (SIDS).
"The Executive Director also expressed her eagerness to collaborate with her esteemed colleagues on the Council and to forge partnerships that will strengthen quality infrastructure, contribute to sustainability goals, and foster a more inclusive and prosperous world. She affirmed her dedication to the ISO mandate and her unwavering belief in the transformative power of international standards.
"The Bahamas' representation on the ISO Council is not only a significant achievement for the country but also a testament to the dedication of those who have worked tirelessly to promote quality standards worldwide. As The Bahamas takes its place on this esteemed council, it reinforces the nation's commitment to shaping a future where global standards mirror the aspirations of all nations and enhancing a culture of quality within the country."
Source:
Bahamas Bureau of Standards and Quality