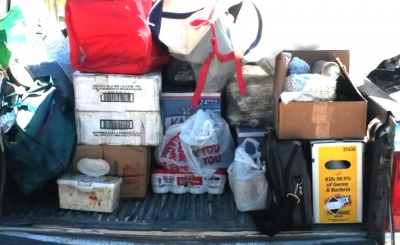 A visitor who allegedly illegally set up a retail store in Harbour Island was arrested by Police during an operation on that island on Monday, February 6th, 2017.
A team of officers from the Royal Bahamas Police Force, Eleuthera Branch, led by Supt. C. Wright, conducted operation "Touch & Go" on Monday, that involved a walk-about on the North Eleuthera Island and the holding of discussions with residents on "any concerns" they had that they wanted police to address in the ongoing efforts to keep the island safe.
As a part of the operation Police also conducted a number of business license inspections, the renewal deadline for which passed on January 31st.
The visitor, a 39-year-old Haitian woman was discovered operating a shop from a home at Colebrooke Alley without a valid business license.
Further inquiries also revealed that she had allegedly been admitted into the country on a visitor's visa which had not yet expired. She now faces charges under the Immigration Act for working without a valid work permit.