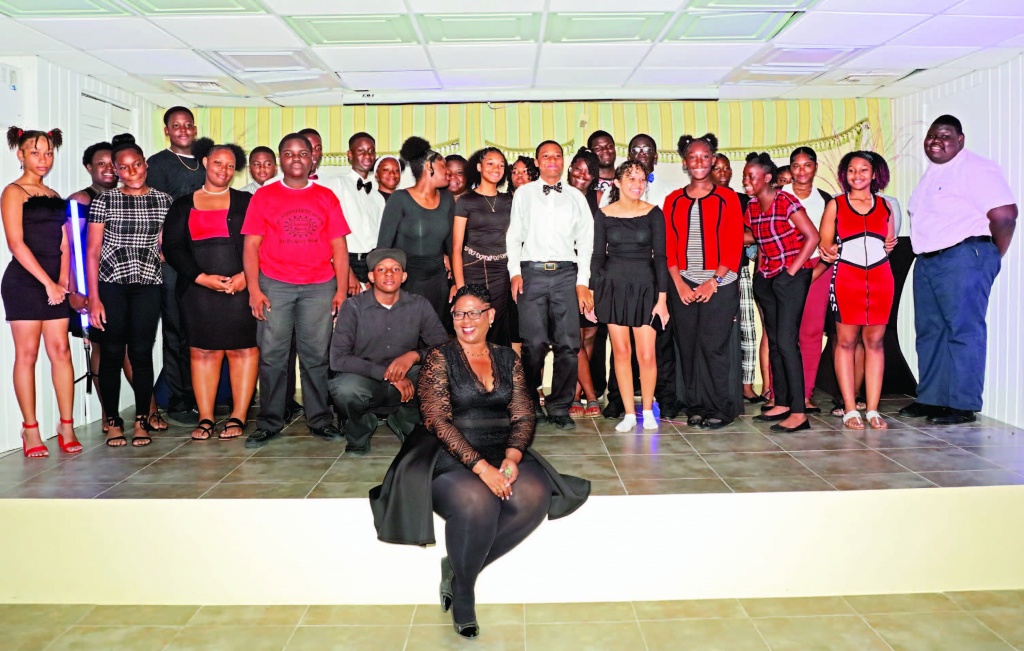 The Cancer Society's Wellness Center in Palmetto Point on Friday evening September 29th, 2023 was transformed inside with soft mood lighting, setting the stage for a night of jazz inspired poetry, music, dance, and solo performances, by students from Central Eleuthera High School's (CEHS) performing arts club.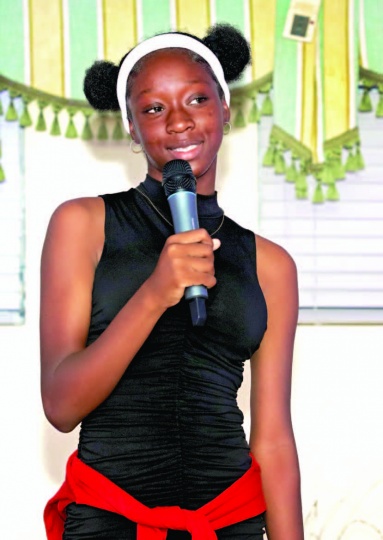 Students from a variety of grade levels, inspired by their mentor and club advisor, Ms. Sophia Smith, put their best foot forward and took to the stage, after weeks of practice and preparation. Ms. Smith, an energetic and passionate educator at CEHS, teaching English Language, English Literature and Performing Arts – the visionary behind the 'Evening of Jazz and Poetry' – shared that the performing arts club, included both students who take the subject as a class, as well as students involved in the club after school.
The audience of supportive family, friends and community members, cheered on and encouraged the students as they performed in a variety of ways.  Thought provoking poetry, with titles like, 'Jazz', 'Ancestors', 'Could Have', 'Prelude to Dream', and 'That's Who I Am – Bahamian', were delivered as poetry read aloud, or memorized presentations. The evening's spectators also enjoyed solo singing performances of some of the jazz greats, like, 'Born By the River', and 'At Last'. There were also talented pair dance performances – like the one put on by students, Britiania Britton and Tamika Johnson, dancing to 'Feeling Good', as well as the pairing of Aretha Culmer and Kyra Courtemanche, with a spunky take on Michael Jackson's 'Remember the Time'.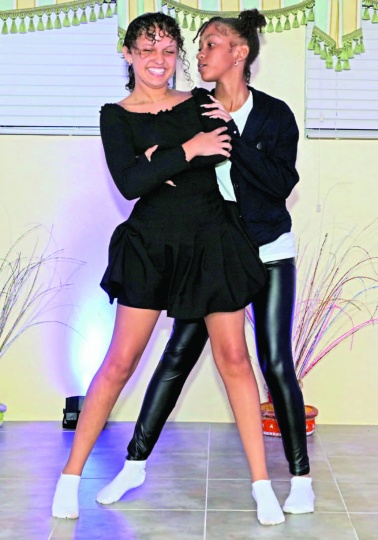 Following the student performances during the evening of poetry and jazz, their proud mentor, Ms. Smith, commented on the courage and preparation that went into the production, saying, "The children just took it away. I put it in their hands – told them my vision, and they just soared with it. I am very proud of them. I am very proud of their accomplishments. The way they learned and delivered their lines. Some of these children, it is their first time on stage – so, battling stage fright and nerves. But, they just went out there and did their thing."
She continued, "I have children in this group with learning disabilities, with ADHD. I have children who stutter, and other speech impediments. They worked alongside each other and the children pulled each other. It was not all me. I am there to guide and to facilitate. But, I really want them to strive on their own. So, I take cues from them – 'what would you like to do, and what would you like to present'. Even though they have these challenges, they moved above and beyound, and they just conquered. And that's what we want them to do. We want them to have avenues to express themselves, so that they know they can do it.
"We had some children last year, who just watched – and this year they said 'No, Ms. Smith – you've got to put me on the stage'. So, we have seen them grow. And hopefully when they move on, I'm hoping we could develop an adult performing arts club here in Central Eleuthera – getting them into the arts, and we can have adult talent shows that come out of this. That's a goal."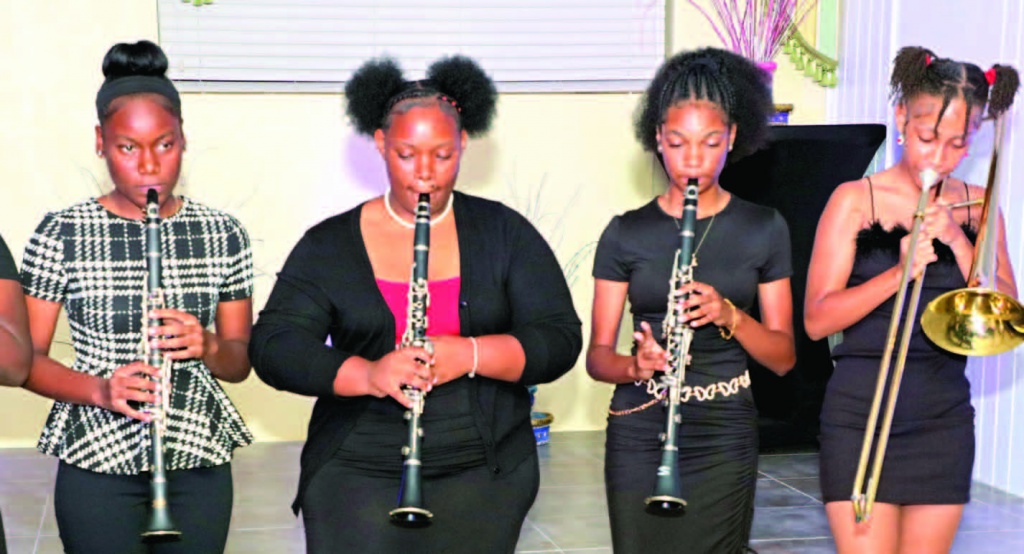 In addition to the character and talent building, the Friday evening jazz production, also had another purpose, shared Ms. Smith, "This was a fundraising event for our children. We want to go to Broadway, and our hope is to go during the Easter Break, which is some time in March. And we want to shave down the cost of going. We want to go and see the 'The Lion King' on Broadway. That's our goal. It's our hope that some of the children who may struggle to pay the full rate, that we will be able to assist them by having fundraisers like this ongoing throughout the year, to provide them that opportunity. When we go to Broadway, we also hope to target some colleges. Because we are in the practice of everything being about education, and learning opportunities. So, that's what we want to do."