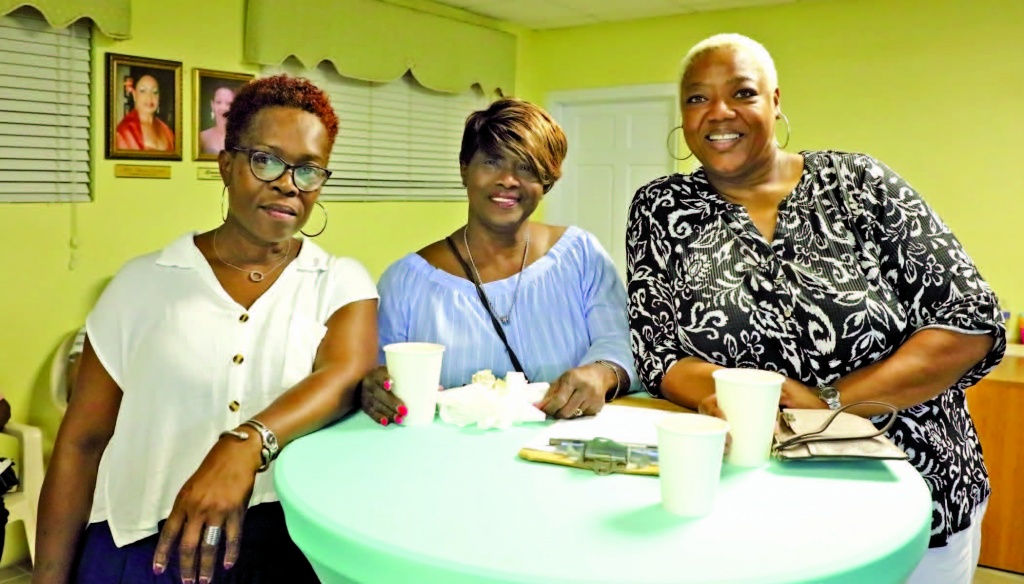 In efforts to rejuvenate its volunteer base to support its events and fundraising activities throughout the year, the Cancer Society, Eleuthera Branch held a 'Mix 'n Mingle' on Saturday evening, September 16th, 2023, where members of the Eleuthera community were invited to come together and formally register with the Society as a volunteer of the organization.
CSE president, Susan Culmer, stated how encouraged she was with the turnout on the evening, saying, "We were really looking forward to strenthening our volunteer base, and seeing if we could get more people on board – reenergizing the Cancer Society. There is a lot going on, and much work to be done, and as they say – 'Many hands make light work'. So, the more hands we have on board, it makes it easier for us… We were very pleased with the turnout."
She continued, "Our aim as well is to encourage healthy eating. As a result, most of our refreshments menu this evening were fresh vegetables and fruit, very light – to encourage that kind of eating lifestyle… We have also talked about continuing our garden initiative at the rear of the Cancer Society's Wellness Center, with a focus on our fruit trees. We have been able to pick mangoes, sugar apple, pomegranate, avacado and the like – so, we are trying to get in as many of the local trees as well… We want to gear the program towards cancer survivors, to make sure they get enough fresh fruits and vegetables."
Maisy Thompson, administrator and volunteer with the Society since 2009, about the evening, shared, "Tonight, was a great success, in my opinion. We had lots of people who came out and volunteered. They officially signed up to be volunteers with our various programs, activities and annual events. We had quite a few high school students also, which was very noteworthy, wanting to volunteer to complete their community service hours."
The group of young student volunteers, responding to the question of why they had made the time to come out to the event and formally register as volunteers with the Cancer Society, shared that in addition to the benefit of being able to fulfill some of the community service hours required as part of their high school diploma aspirations, they acknowledged the good service they thought the organization was doing within the Eleuthera community, and said as young members of their communities, they were happy to be a part of that work.
An exciting announcement for the women of Eleuthera was also made on Saturday evening, when Dr. Jessica Moss, Medical Director with Bahamas Wellness, who had been invited to give a brief talk, revealed that a mammogram machine had been procured which had already arrived in Eleuthera, and was then being readied to be unveiled for service to the public the following week.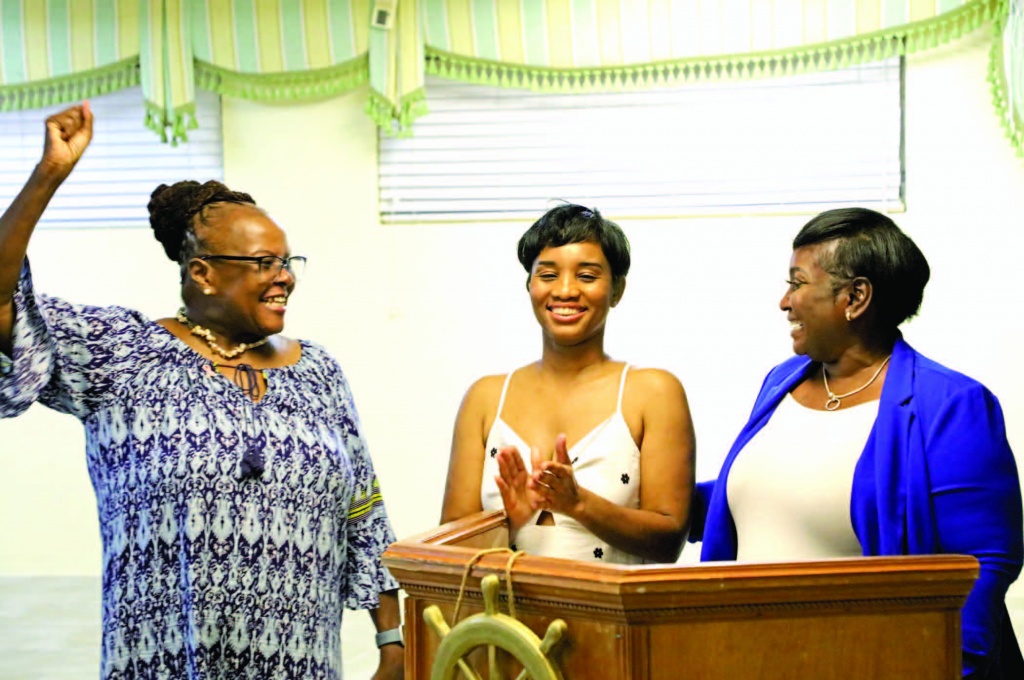 This revelation, in light of the years-long program that the Society had of assisting women in Eleuthera to travel to New Providence to get their annual mammogram check-ups – meant that the inconvenience and costs of travel would finally be eliminated.
Past CSE president Jacquelyn Gibson, along with new Administrator for Central Eleuthera, Rochelle Anderson, stood with Dr. Moss as she informed of the new service, with Ms. Gibson expressing her delight and Mrs. Anderson thanking the doctor and her leadership team at Bahamas Wellness for making the new service a reality for Eleuthera women.
CSE administrator, Ms. Thompson, following the announcement, recalled her start with the Society, when she had been signed up to join a group of women traveling to New Providence for mammograms – through CSE, "This is historic… I actually got involved with the Cancer Society when Juanita (past president Mrs. Juanita Pinder) signed me up in 2009. We went, and that was like an eye opener for me. The Cancer Society, through funding from Ride for Hope would take women into Nassau to have their mammograms done. I have been involved ever since 2009. During that same trip, my Mom went with me, and she stayed over and that's when she discovered that she had cancer. She is now 82 years old, healthy and still right here… Early detection saves lives, and the earlier it is caught, the better."