Unoccupied since about 2018, according to Department of Local Government officials, the building on Cupid's Cay, which has served for many decades as the administrator's/commissioner's residence, was recently renovated, and given a complete makeover – bringing it back to some of its past 'splendour'.
The historic structure, which sits on one of the most picturesque sites on the Cay, has housed twenty seven different commissioners/administrators over the years. The restoration project was part of an initiative by the Department of Local Government, undertaken to restore, renovate and refurbish a number of 'Commissioners Residences', including the significant property on Cupid's Cay.
On Thursday afternoon, September 28th, 2023, a rededication ceremony was held on the grounds of the newly renovated structure, which included a number of remarks and speeches by officials from the Department of Local Government, as well as the Ministry of Works and Family Island Affairs. A blessing and prayer of rededication was also carried out, ahead of a formal ribbon cutting, by pastor Leonard Culmer, with the Eleuthera Christian Council.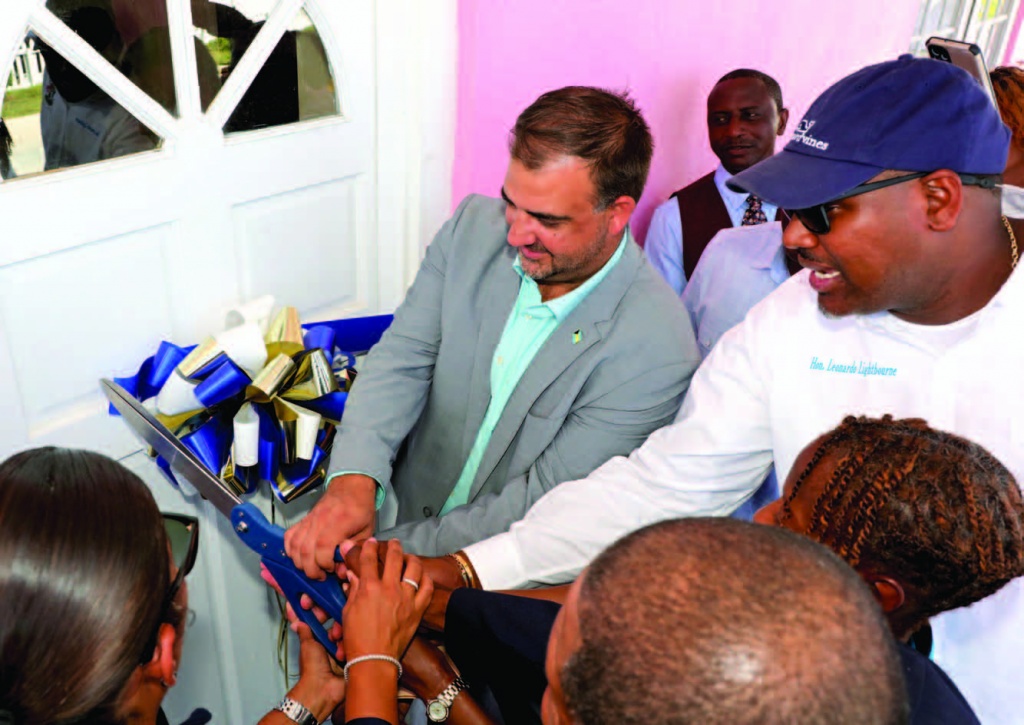 In his remarks during the afternoon, Minister Clay Sweeting, commented, "This momentous occasion carries great importance for all Bahamians as it underscores our unwavering commitment to preserving our rich history and cultural heritage… Today we gather to rededicate this historic structure on Cupid's Cay, informally known as 'The Cay' to us Eleutherans, and we also reflect on the vital role of the family island administrators to this district.
He continued, "This position ensures the effective administration of our local government, addressing the needs of our community, and safeguarding our cultural identity. This residence represents not only our history, but also the safety, comfort and security of our family island administrators, as they work to support our community. Furthermore, I am proud to announce that the Department of Local Government has continued this initiative to improve its residences and offices throughout the Family Islands."
Following the ribbon cutting by officials on hand for the occasion, including Acting Permanent Secretary in the Department of Local Government, Neil Campbell; Parliamentary Secretary in the Ministry of Works and Family Island Affairs, Leonardo Lightbourne; and Minister of Works and Family Island Affairs, MP Clay Sweeting, the audience of community attendees were given a full tour of the rededicated residence, which touted a fully new interior design as well.