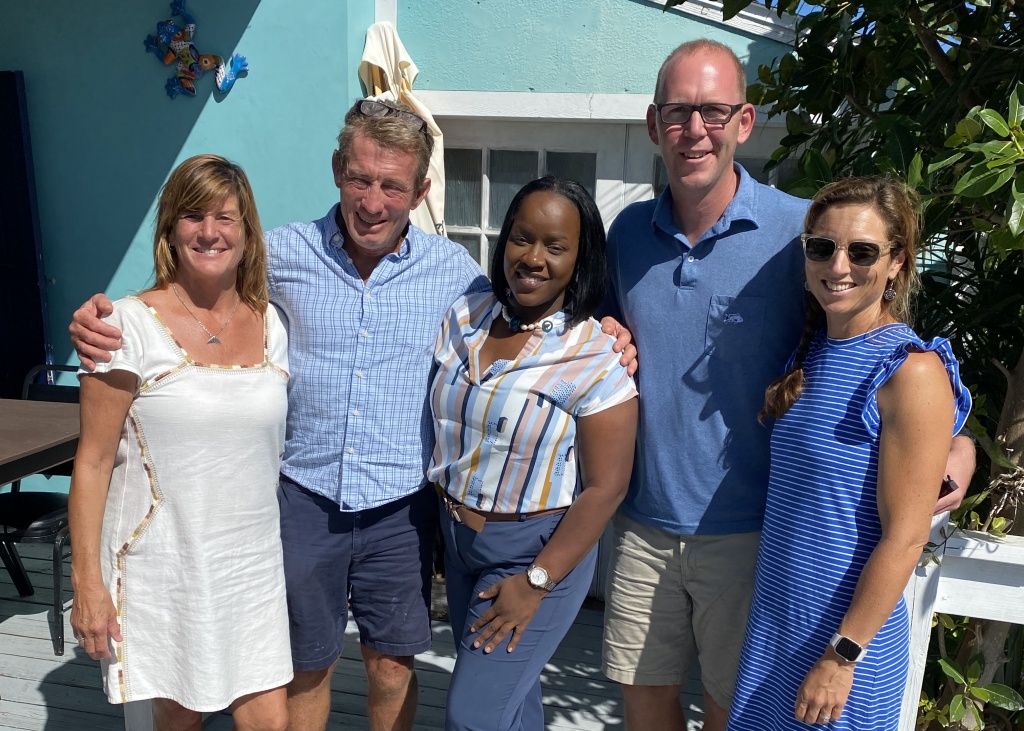 Eldecia Thompson of Green Castle, and Deep Creek Middle School (DCMS) Class of 2003 graduate, has been named the 2023 Founders Alumni Award recipient for The Island School on Cape Eleuthera. Eldecia was part of the first class of students to attend Deep Creek Middle School when its doors opened in 2001. Growing up in Green Castle, she attended DCMS for grades 8 & 9, graduating with the pioneer class of 2003 and embracing a different style of learning as a young woman in South Eleuthera.
Eldecia  credits her passion for education today to her years as a DCMS student. "At DCMS, I learned to love learning! Some days, the 'classroom' would be the ocean and other days, we would take our notebooks to the outdoor classrooms at the Island School. No matter the venue, learning was fun." (excerpt from Deep Creek Middle School 20th Anniversary Celebration remarks). Like all of The Island School programs, DCMS is rooted in experiential learning, while providing the groundwork to give rise to the future leaders of The Bahamas. Eldecia took this newfound love of learning with her to the College of The Bahamas where she received her Bachelor's Degree in Education.
Eldecia spent the first five years of her career teaching at the Harbour Island All Age School. In 2017 she was reassigned to South Eleuthera where she is currently the itinerant teacher at three schools in the South Eleuthera School District. In 2020, she was promoted to the role of Senior Assistant at Rock Sound Primary School and continued her studies receiving her Master's Degree in Human Resource Management at the University of the West Indies. Today, Eldecia continues to serve in the administrative and teaching capacity at Rock Sound Primary School.
In addition to her career in education, Eldecia is a proud and active member of her community. From 2016-2022, she served as the Area Vice President of The Bahamas Union of Teachers (Northern Bahamas District). As the youngest executive to have been elected, Eldecia managed union and teacher affairs in Andros, Abaco, Bimini, Berry Islands, and Eleuthera. Eldecia has served the local communities in various capacities; she is the immediate past Vice-President of the Anglican Church Women (St.Luke's Parish) and is currently the Asst. Director of Youth Service in the Rotary Club of Eleuthera. In 2022, Eldecia also received the Governor General's Distinguished Service Medal. Coming full circle, her son Donavon is not only a member of the EarlyAct Club (A Rotary Sponsored Service Club) but he is now a proud grade 7 student at DCMS.
Island School Founder, Chris Maxey, reflects, "Eldecia is our true pioneer success story. She gives DCMS credit for her achievements in education and in service to her community. There is no doubt that Eldecia is living The Island School mission of Leadership Effecting Change."
As Eldecia continues to inspire us and all those around her, please join The Island School in congratulating Eldecia as the 2023 Founders Alumni Award recipient.