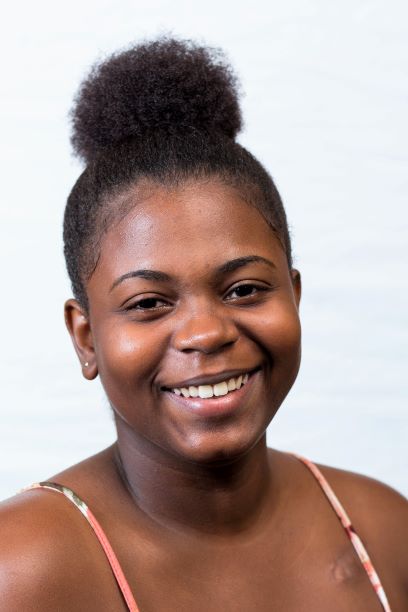 (NASSAU, BAHAMAS) – Lyford Cay Foundations' online scholarship application is now open.  For consideration, applications need to be submitted online at www.lyfordcayfoundation.org by a deadline of March 15th at 5 pm.
For the more than 1,400 Lyford Cay Foundations Scholars contributing to The Bahamas across all sectors, applying for their scholarship was more than just filling out an application.  It was a key step to helping them launch their dreams to transform their lives and positively impact the Bahamas.
Rianna Sweeting is one of the 28 Lyford Cay Foundations Scholars who was awarded a Scholarship in 2018. Rianna, who was awarded a Technical Scholarship, was motivated by her own experiences to improve the healthcare system by studying cardiovascular technology. Her goal, as she works to complete her studies at Central Piedmont Community College, is to bring the skills she is acquiring home to help with the local shortage of cardiovascular technologists.
Made possible by a generous donor community, Lyford Cay Foundations offers a select number of scholarships to Bahamian citizens to complete Bachelor's and Master's degrees, as well as technical and vocational training programmes.
"As Lyford Cay Foundations celebrates 50 years of impact in The Bahamas this year, we are proud to support the empowerment of Bahamians who are using education opportunities as a catalyst for innovation," shared Executive Director Felicity Humblestone.  "Bahamians pursuing post-secondary education internationally are strongly encouraged to apply – especially those who will be the first in their families to attend college, those whose fields of study are not available at UB or BTVI, and those who have given thought to how their career plans will enrich The Bahamas, helping to contribute solutions for increasingly complex problems."
Applications are assessed by weighing criteria including, financial need and capacity, academic merit, accreditation of institution, availability of field of study in The Bahamas, career goals and personal qualifications. If advanced to final stages, applicants will need an acceptance letter from the international college or university they plan to attend in fall 2019 for full-time studies.  Awardee decisions are made by an independent committee that includes a broad cross section of the community including past Scholarship recipients.
Thanks to the generosity of donors, special named awards are available for study in a number of areas including: agriculture, marine sciences , fine arts, economics, engineering, law (graduate level only), architecture and special education.
Scholarship awards range in value up to $15,000 per year and are renewable each year given a minimum grade point average is maintained.  Because of a landmark investment by the Thomson family, the Thomson Leadership and Innovation Award, valued up to $30,000 CAD, is now available for the first time for students studying in Canada who have the goal of implementing creative and innovative ideas in The Bahamas.
For additional information about the Foundations' scholarships and to apply, please visit www.lyfordcayfoundation.org.