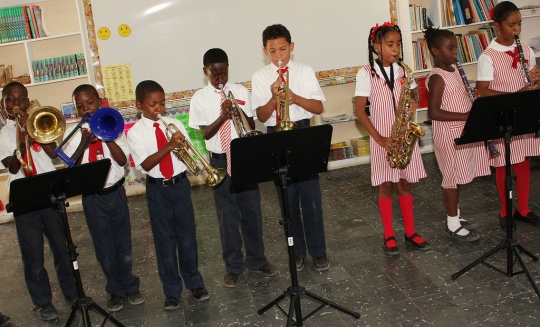 On February 6th – 8th, 2019, the 60th Annual E. Clement Bethel National Arts Festival will be celebrated in Eleuthera.
"This will be an exciting year as we endeavor to extend the festival from the schools into the greater communities of our islands.  This festival is for everyone!  It is a platform for artists of all ages and genres.  It is a time for residents of this wonderful country to celebrate and participate.  We are inviting church choirs, family groups, instrumentalists and bands, singers, actors, dancers and visual artists to participate," said organizers.
"Both island and national winners will be announced and awards and prizes," they added.
Adjudicators include: Philip Burrows, Drama; Lawrence Carrol, Dance; Abby Smith, Art; and Trent Davis, Music.
For more information; in Eleuthera contact: Clara Young, Ministry of Youth, Sports and Culture Office, Tarpum Bay – (242) 334-4650; in Nassau contact: Ministry of Youth Sports and Culture, University Drive, (242) 502-0600/1.