Preston H. Albury High School (PHAHS) recently recognized their top performing students during the 2017/2018 school year and pinned their student leaders for the new school year at an awards and prefect installation ceremony held at the school grounds on the courtyard facing the newly opened school block, which began at 9:30am, on Friday, November 2nd, 2018, under the theme, "Determined to Succeed, Excellence without Excuse – We've come this far by Faith."
Special Guest Speaker on Friday morning was Mr. Christopher Cates, who, using the Bible story of Joseph in Egypt, encouraged the student body to continue doing their very best, despite all obstacles, and without excuses.  32 students at PHAHS were recognized for achieving a 3.0 or above grade point average, with five (5) of those students achieving the Principal's List – which recognizes students with a 3.5 grade point average or higher.  The school grounds were filled to capacity with students, proud parents and other members of the South Eleuthera community who came out to support the achieving honourees.  As part of Preston H. Albury High School's 45th Anniversary celebrations, a number of former teachers and principals of the school were honoured and given recognition during the Awards ceremony as well.
CLICK HERE TO SEE THE PHOTO GALLERY
PRESTON H. ALBURY HIGH SCHOOL
Summer Term 2018 HONOUR ROLL
PRINCIPAL'S LIST  (3.5 GPA and Above)
G'Ann Morley, Khiara Knowles, Jayden Miller, Sarah Carey, and Geordante' Neely.
HONOUR ROLL Students  (3.0 GPA and Above)
Alisha Albury, Kayleaser Burrows, Petra Butler, Joshua Claridge, Jauje' Evans, Petra Kemp, Shicara Knowles, Charma Morley, Solina Russell, Sarai LaFrance, Alicia Albury, Valencia Bain, Brianna Hall, Jasmine Hall, Johnnecia Pinder, Xzavier Rolle, Carlissa Seymour, Geordia Neely, Jubilee Roger, Tanai Sands, Nathalia Brown, Traliyah Carey, Valentino Stubbs, Joshua Cooper, Shauntae Hall, Tinnicia Bain, and Oriana Carey.
SCHOOL Prefects
Prefects:
Geordante Neely – Head Boy , Donovan McKinney –  Deputy Head Boy, Oriana Carey – Head Girl, Charma Morley – Deputy Head Girl, Traliyah Carey, Glendira Francis, Denica Rolle, Glitavia Goodman, Jessica Jean, Sheena Sands, Kamia Thompson, Johnnecia Pinder, Alene McKinney, Precious Rolle, Joshua Claridge, Rekenly Preneus, Valentino Stubbs, Alicia Albury, Alisha Albury, Tinnicia Bain, Natalya Brown, Yasmine Brown, Kayleaser Burrows, Sarah Carey, Glenyce Cartwright, Anthonique Cartwright, Petra Kemp, Khiara Knowles, G'Ann Morley, Solina Russell, Carlissa Seymour, Timmesha Wilson, X'zavier Rolle, and Sharmaine Deveaux.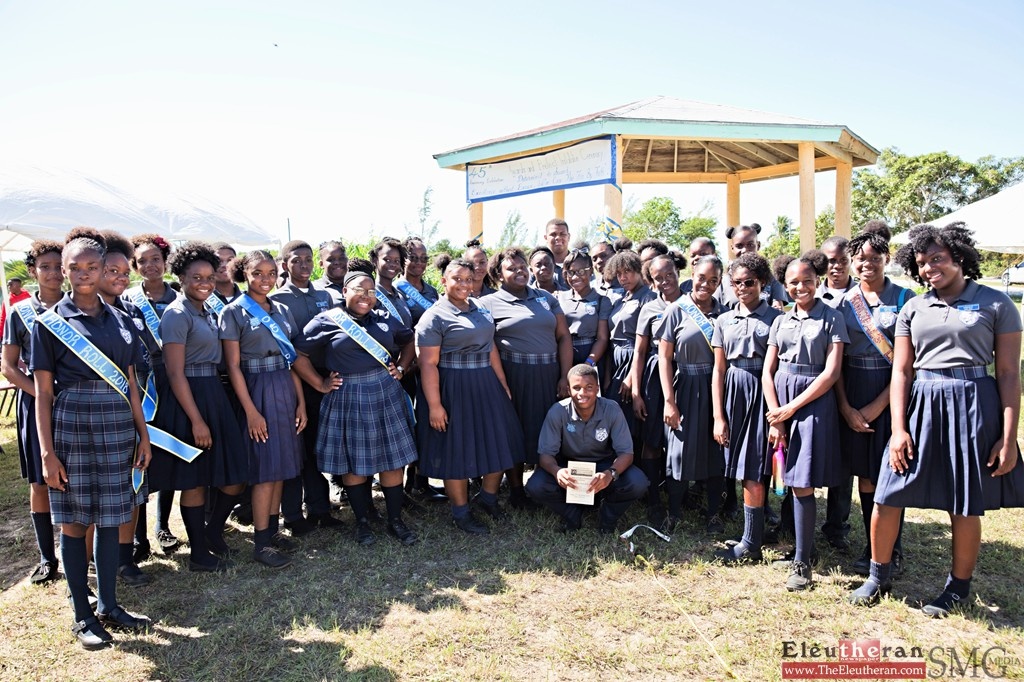 45th Anniversary Honourees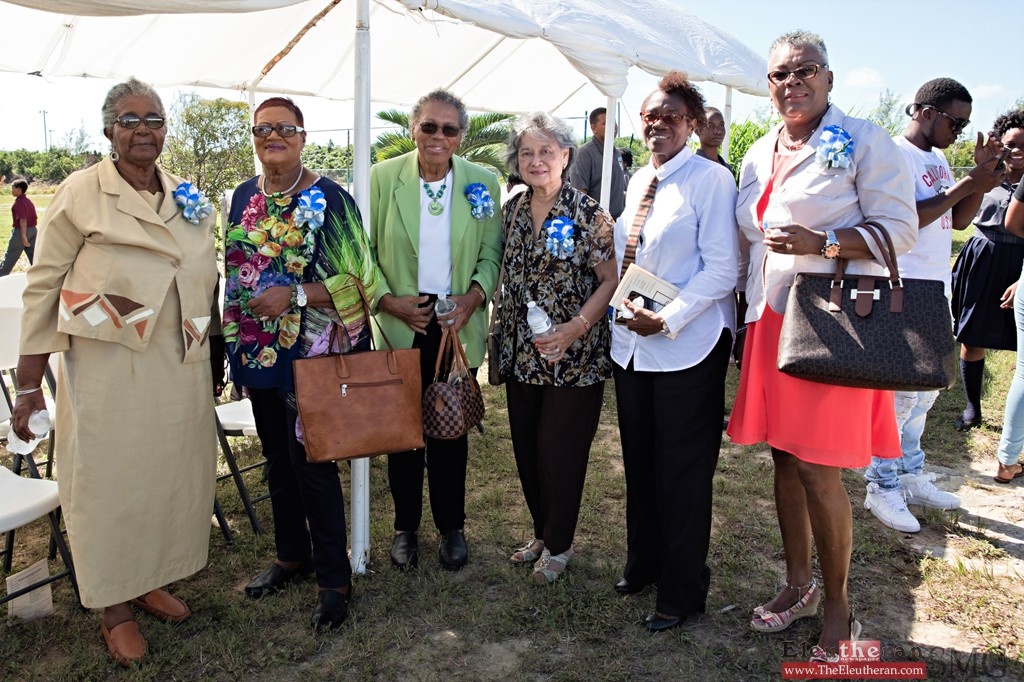 Former Principals were: Mr. Ephriam Boston Morley, Mrs. Althea Nixon-Gibson, Mrs. Desiree Forbes, Mr. Kirkwood Cleare, and Mr. Robert Deal.
Former Teachers were:  Mrs. Vyona Mackey, Mrs. Flarida Guina, Mrs. Sybiline Taylor, Mr. George Caesar, Mrs. Vaulda Caesar, Mr. Walcot Lewis-Friend, Mrs. Frances Thompson-Friend, Mrs. Rosetta Gibson, and Mrs. Anna Horton.