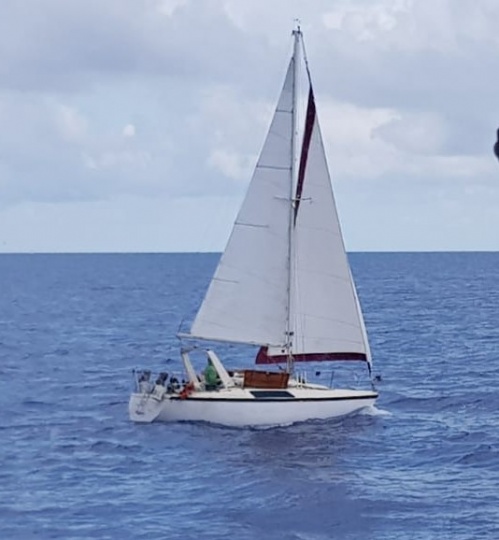 Coral Harbour Base, 03 JUL. '18 (RBDF): More than 40 Haitian migrants were apprehended off Eleuthera by HMBS Madeira, under the command of Senior Lieutenant William Sturrup, on Tuesday morning, July 3rd, 2018. The conventional sailing vessel was apprehended approximately 20 nautical miles south of Bannerman Town, South Eleuthera.
The migrants were transported to the capital, where they arrived early on Wednesday morning, July 4th, and were turned over to Immigration officials for further processing. Over 200 migrants have been apprehended by the Royal Bahamas Defence Force for the year, thus far.
The last apprehension by a Defence Force patrol vessel was on March 28th, 2018, when approximately 90 migrants were apprehended near Eleuthera by HMBS Cascarilla.