On Saturday, December 9th, 2017, the Ministry of Youth, Sports and Culture – in conjunction with the National Junkanoo Committee (N.J.C) and title sponsor SOL Petroleum Bahamas Ltd. – hosted the Junior Junkanoo Parade at Arawak Cay in New Providence.
The only school to participate from the island of Eleuthera, Tarpum Bay Primary School, for the fourth time, won the national competition in the Primary Division, reclaiming their crown as the Primary Junkanoo Champions in the country.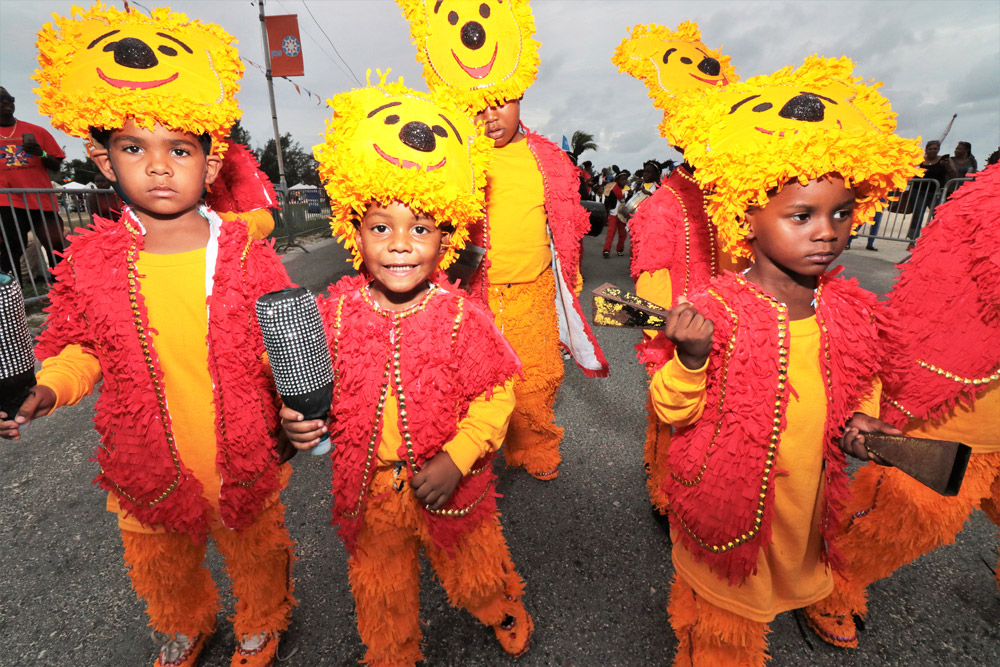 However, the event was not without its challenges later in the evening.  Due to extreme weather challenges, the parade was shortened. Twenty-two groups were scheduled to participate in the parade. However, only 19 participated. While all of these groups performed, they were not all able to be judged due to the inclement weather.
In light of these events Ministry officials, the N.J.C., school representatives from New Providence and the Family islands – via conference call – were invited to a meeting held at the Ministry of Youth, Sports and Culture on Monday, December 11th.
From the discussions it was determined to implement the weather policy, which exists for Senior Junkanoo Parades, for all future Junior Junkanoo Parades. Further, a Junior Junkanoo Fun Rush was held at Arawak Cay open to the public at no cost, on Saturday, December 16th, 2017, at 3:00pm. The Fun Rush was open to all schools that were registered in the Junior Junkanoo program.
The All Age, Pre Schools and Primary Schools were judged comprehensively during the December 9th Junior Junkanoo Parade competition and the winners were determined.  However, the outcome in the other categories could not be determined, due to the weather challenges that prevented a few groups from being judged.  Therefore, it was collectively decided that all groups in the junior and senior categories would be recognized for participation and excellent team spirit.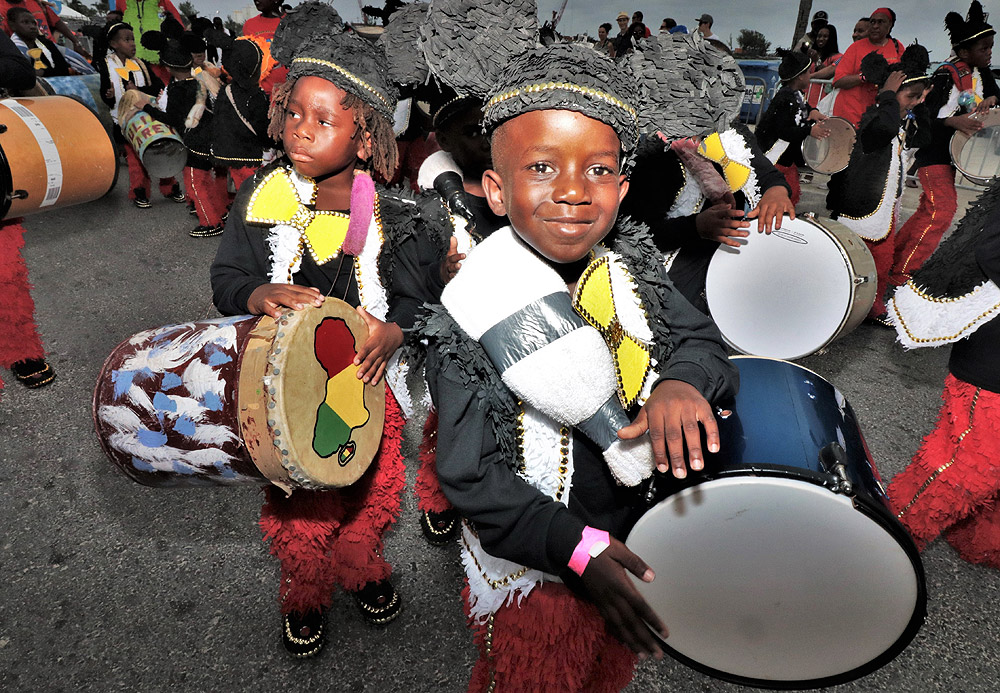 The Ministry of Youth, Sports and Culture stated in a release that it recognized the tremendous sacrifices made by the participating students, teachers, parents, sponsors and their entire support team, and commented, "We share in their disappointment and identify with their competitive spirit that desires a clear cut winner. We deeply appreciate the willingness of all the schools to discuss how to move forward.  It was this spirit that allowed us to decide on the best course of action under the circumstances.  The Ministry of Youth, Sports and Culture and the NJC are committed to working together with all partners to ensure successful future parades."
See Official Junior Junkanoo results below:
Junior Junkanoo Results
Listed in order of highest to lowest scores:
| | |
| --- | --- |
| Preschools | Primary Schools |
| One on One 26.10 | Tarpum Primary Bay 78.9 |
| Two by Two 20.55 | Woodcock Primary 72.83 |
| Vision Academy 20.36 | T. G. Glover 68.54 |
| | Ridgeland Primary 57.09 |
| | Adelaide Primary 48.50 |
All Age Schools 

Discover Learning Development Centre

Atlantic College

62.75

54.70
SCHOOLS THAT WERE SCORED IN JUNIOR AND SENIOR DIVISIONS
JUNIOR HIGH SCHOOL 

L.W.YOUNG

 

64.5

SENIOR HIGH SCHOOL

Forest Heights Academy (Abaco)

Mt. Carmel Preparatory School

88.71

72.84