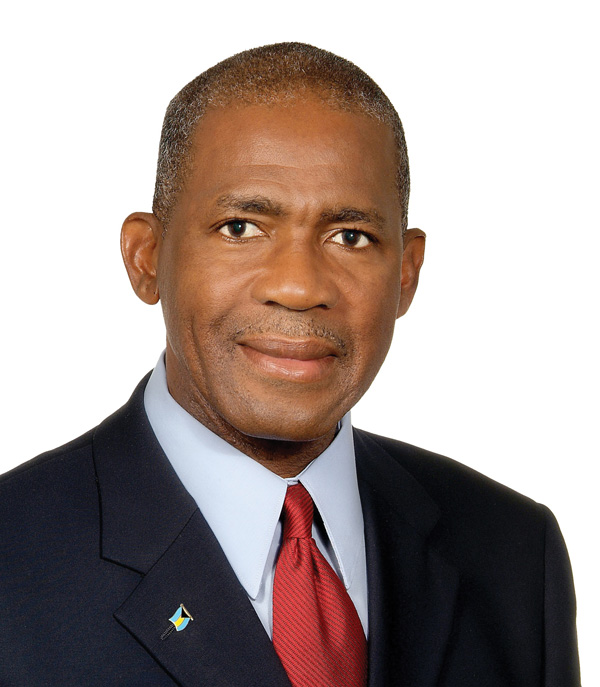 The Ministry of Foreign Affairs announced several new appointments in November 2017.
Included was Mr. Alvin Smith, former Educator, Member of Parliament for North Eleuthera and Speaker of The House of Assembly, who has been appointed The Bahamas' High Commissioner to Canada.
In a recent interview with The Eleutheran newspaper, Mr. Smith commented, "I feel really quite blessed and most appreciative that the government and the Prime Minister considered me to go overseas and represent our beloved country.  It is quite an honour, and one I cherish very dearly – when you consider the number of persons who could have been chosen and I'm one.  I look forward to promoting the Bahamas, in terms of trade and investment, to find ways to create opportunities for Bahamians and find genuine investors, strengthen linkages and deepen the relationship with Canada, as well as strengthen relations with the diplomatic core from other countries in Canada.
"For many decades Canada has been the choice of students for tertiary education.  I will also be doing the best I can to expand on the number of scholarships that have been offered, and trying to find even more school options. Also, opportunities for Bahamians to export and have access to that market…  Wherever I go I take Eleuthera with me – so I'll be looking for Eleuthera opportunities as well."
He leaves to take up his new post on Wednesday, November 29th, 2017.  (See full Profile Interview in the print Nov/Dec Issue 2017 of The Eleutheran Newspaper)
Other appointees were:
Mr. Sterling Quant, Attorney at Law, former Registrar General of the Commonwealth of The Bahamas, past Managing Director of the Bahamas Development Bank and a basketball pioneer for Bahamians internationally, has been appointed The Bahamas' Ambassador to The People's Republic of China.
Mr. Jeffrey Williams, international expert in Foreign Exchange Debt, former Vice-President of Deltec Bank & Trust and past Commissioner of the Baseball and Football Association of The Bahamas, has been appointed The Bahamas' Ambassador to The Republic of Haiti.