(Savannah Sound, Eleuthera, The Bahamas)  Finalists in the 2017 Eleuthera District Series of Debate Competitions came together in the Championship Round matchup on the morning of Thursday, November 9th, 2017, at the Ministry of Education's Resource Center in Savannah Sound, to debate the moot, "The concentration by students on Sports in high school contributes mightily to poor academic performance by many students in grades 10-12."
The Central Eleuthera High School team were proponents of the controversial moot, and North Eleuthera High School's team were opponents.  Both schools presented arguments to support their point of view, with well-prepared speeches.  Representing North Eleuthera High School were senior students; Christianna Wallace, Sierra Farrington, and Jeffery Aristide, along with team coach, Andrea Coleby.  On the team for Central Eleuthera High School were; Jerrimia Seymour, Dashae Clarke and Equoia Gibson, with team coach, Doria Scavella.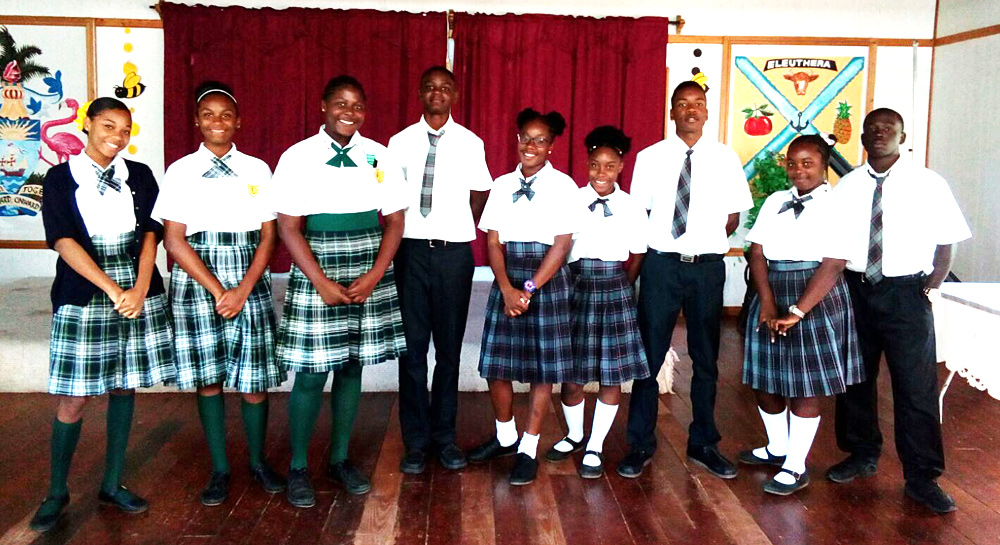 Rebutting for the opponent team was second speaker, Sierra Farrington, and first speaker, Jerrimia Seymour gave the rebuttal for the proponent team.  Although performing well in the rebuttal phase with Farrington tallying a score of 298 compared to Seymour's 282, North Eleuthera fell down a bit in their overall presentation scores according to the judges.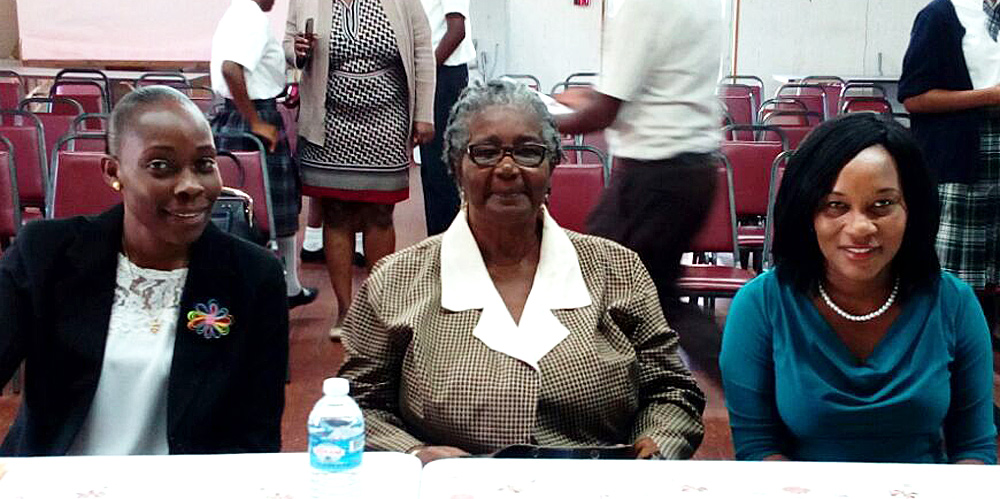 Judging this final round of debates were; head judge,  Vaulda Ceased, Language teacher at Windermere High School; Terrie Butler, Principal of the Emma E. Cooper Primary School; and Carlita Turnquest with Social Services.
After deliberations, judges came back, giving Central Eleuthera High School the win, with 1,124 overall points awarded to North Eleuthera High School, and a score of 1,146 to Central – earning them the title of Eleuthera Debate Champions for 2017.  Sierra Farrington from North Eleuthera High School, racked up the highest presentation score of 294 points, making her the best speaker on her team.  Equoia Gibson from Central Eleuthera High School, was awarded as the best overall speaker for the speech segment of the debate, having earned 296 points for her presentation.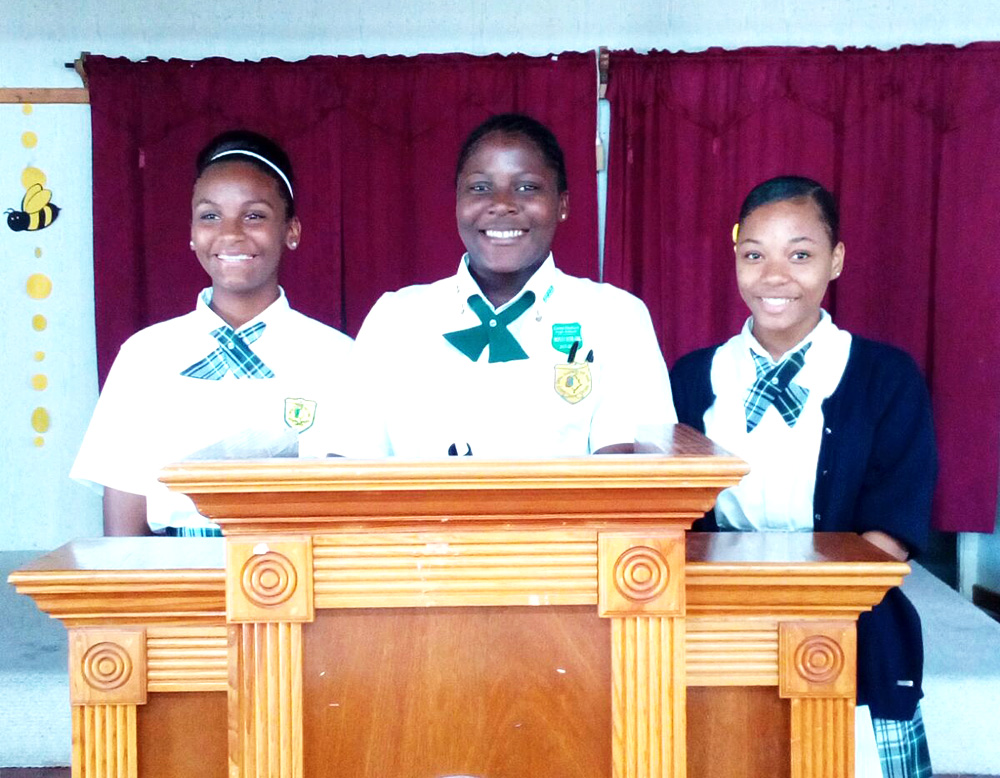 Central Eleuthera High School will now go on to represent the island in New Providence, early in the New Year, when the National Rounds of Debate Competitions begin for the 2017/2018 school year.
Following the morning's competition, winning coach, Doria Scavella, commented that she was very pleased with the win, saying it had been a stiff competition, and that she had been very impressed by the opposing team's rebuttal.  She added that the Central Eleuthera High School team would now continue to work on their weaknesses, and get in practice time – with the aim of being successful at the national level.