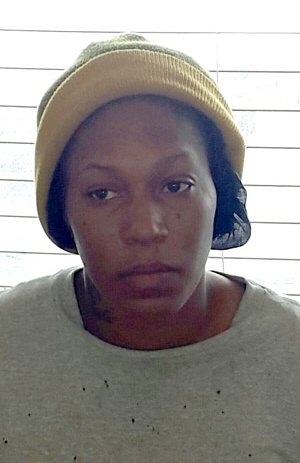 Police in Central Eleuthera on Wednesday afternoon, January 25th, 2017, arrested Rhonda Knowles  of Tarpum Bay, in reference to the stabbing of respected pastor, Mrs. Clarice Thompson, of Global Outreach Ministries from the township of James' Cistern.
According to police at about 12:10pm on Wednesday, they received a report of an alleged Armed Robbery and Stabbing at Savannah Sound, Eleuthera. Officers were dispatched and confirmed the incident however the suspect left prior to the arrival of the Police. The victim,  Mrs.  Thompson, was transported to the Levy Medical Centre suffering from one stab wound to the upper left arm and one stab wound to the front left shoulder. She was treated for her wounds and referred to New Providence for further medical care.
The victim  reported that she had given a ride to the suspect from Palmetto Point to Savannah Sound when the suspect stabbed her and demanded "what she have". She reported that she gave the female her purse and the female left the vehicle. The suspect, Rhonda Knowles, D.O.B. 12/01/1990, of Tarpum Bay was arrested while at Savannah Sound and was held in custody at the Governor's Harbour Police Station before being flown out to New Providence, ahead of the victim.
Investigations continue.