The townships of Savannah Sound and Palmetto Point came together on Thursday evening, December 15th, 2016 to celebrate the Christmas season there as it has not been in quite some time.  "We are proud tonight.  We've been able to pull it off," said Hank Johnson, Chief Councilor of the Central Eleuthera Local Government District Council and Township Chairman for Palmetto Point, who worked together with Denny Rankine, Township Chairman for Savannah Sound to bring the idea of having an old time Christmas celebration to life.  A partnership between the local town councils, the Palmetto Point homecoming committee, The Men of Faith organization, the Heritage committee and generous second home owners made it all possible, said Mr. Johnson and Mr. Rankine.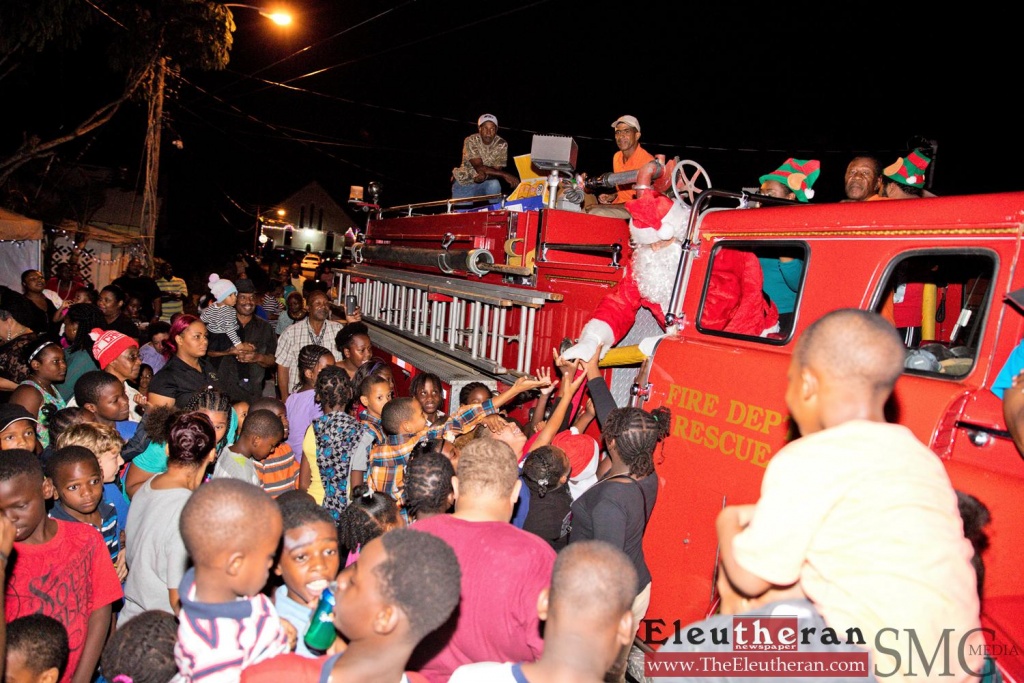 The evening saw a traditional service of celebration, with individuals, organizations and churches from the Palmetto Point and Savannah Sound communities contributing with a display of their talents through music and song.
Special recognition was also given to several people and entities who had contributed to their community over the years in significant ways.  Honourees included, Ella Sands of Palmetto Point who fostered the tradition of hosting a Christmas Santa giveaway event in Palmetto Point for the past 27 years; Annis Antrobus of Savannah Sound – a long standing community builder; Danny Rankine – Savannah Sound township Chairman and Deputy Chief Councilor of the Central Eleuthera District Council; the HACE team led by Chris Gosling and Mrs. Gosling; as well as the Men of Faith team spearheaded by Jason Thompson.
A number of pastors were welcomed to give remarks on behalf of their congregations and Administrator for Central Eleuthera Joseph Ferguson brought remarks and spoke of people staying safe, healthy and happy this Christmas season.
The Men of Faith came through in a big way for the kids with the highlight of the evening – the arrival of Santa, escorted on top of the bright red fire truck with flashing lights, handing out gifts and treats to all the children at the Christmas celebration.  At the end, a free Christmas meal awaited all those who had come out to celebrate.
Mr. Johnson explained that the event was all about spreading the joy of Christmas throughout the townships, making sure that everyone within Savannah Sound and Palmetto Point had a chance to experience the best of the season, especially those who may be less fortunate, "We wanted to bring that old Christmas feeling, the old Christmas spirit, where the kids could get gifts – especially those not so well off.  Believe it or not, everybody cannot afford to buy gifts these days, so it's good to be able to help them in that way – and to bring a lot of the older members of the communities out.  Everyone is happy and feeling it, so we are happy."