Authorities in Eleuthera are investigating a deadly fire in The Current, North Eleuthera that has devastated several homes and claimed the life of one adult, identified by residents as Mrs. Audrey Symonette (pictured), though police say officially that the body recovered, was burnt beyond recognition and identity would likely have to be confirmed through DNA analysis.  The charred remains were recovered near a door of the home Mrs. Symonette shared with her husband, a fisherman, who was said to be out  to sea when  the fire occurred.  She is the only person missing in the aftermath of the blaze still smoldering 10 hours later.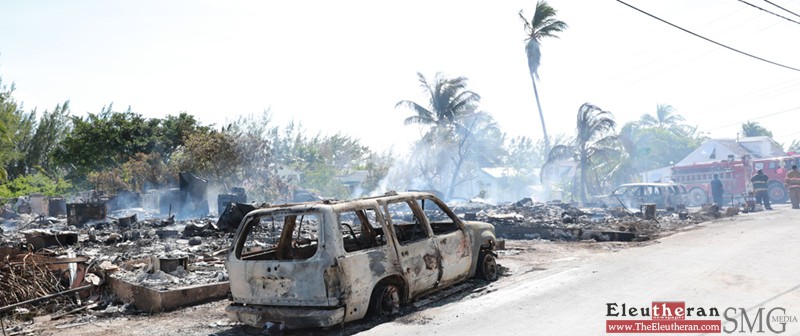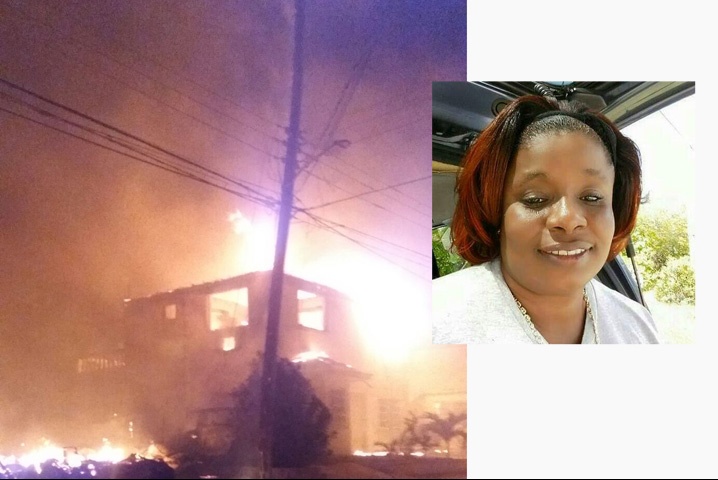 Local police received reports of home fires at about 2:30 am on Thursday morning, November 24th, 2016.    Officers responded and on arrival found two homes ablaze.
With no operational emergency fire services available in North Eleuthera, local residents were said to have done their best with garden hoses and buckets trying to put out the fires.    However, with those limited resources, the fires eventually spread to two other buildings.    In the end three homes  and one unoccupied building were totally destroyed. Additionally authorities said six vehicles were also consumed in the fire.
The Men of Faith volunteer fire emergency services did eventually arrive from their base location in Palmetto Point, in Central Eleuthera,  and into the late morning on Thursday were still working to completely put out the fires,  according to Chief Superintendent Christopher Wright.
Electrical power to North Eleuthera & Harbour Island had to be interrupted as a result of the blaze, to enable workers to isolate the devastated area.
BPL Island Manager, Robert Hall issued this statement: Due to a reported house fire in The Current Eleuthera, BPL received a request to disrupt power  in North Eleuthera and Harbour Island. As a result power is being disrupted to customers in North Eleuthera and Harbour Island until the area can be isolated. BPL apologizes for any inconvenience caused.
Fire investigators from New Providence were on the scene on Thursday.