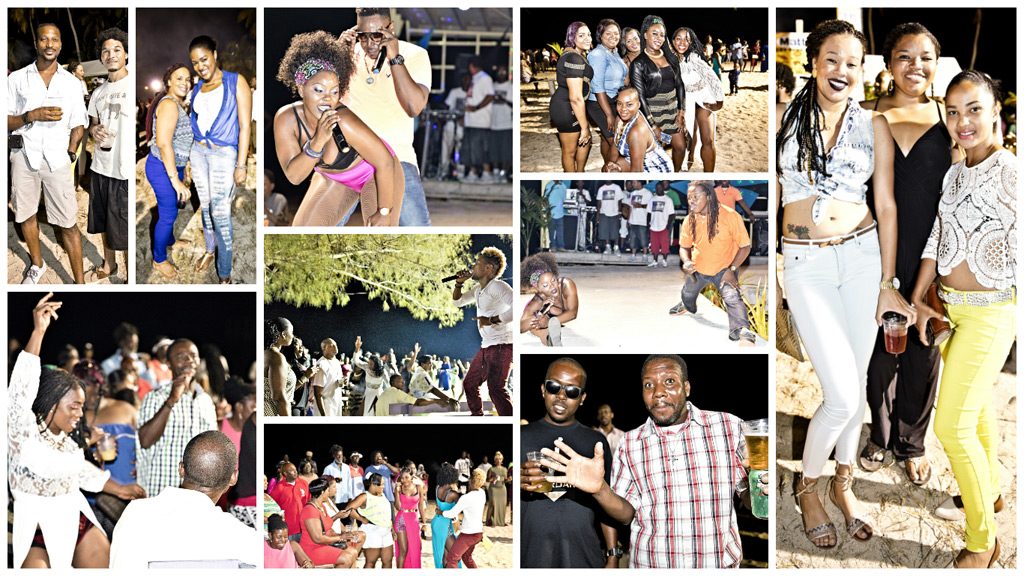 (Eleuthera, Bahamas) – Hundreds of Eleutherans from north, central and south, filled the beach homecoming site in south Palmetto Point during their 2016 Homecoming celebrations held during the Whit Monday holiday weekend.  Friday, May 13th, and Saturday, May 14th had a full lineup of dynamic Bahamian entertainers slated during both evenings, with artists like D-Mac, Bodine and Dyson Knight headlining, joined by Julien Believe, Lisa Jayne, Blaudy, Rueben G, and Fanshawn Taylor.  The renown floating bar during the day on Saturday, was again a big draw, according to Palmetto Point Homecoming Committee Chairman, Stephen Hank Johnson, as well as the delicious food, fun games and beautiful straw goods and crafts on sale by local vendors at the homecoming site.
In 2015, the Palmetto Point Homecoming Committee, headed by Mr. Johnson, set its sights on making a tangible difference in their community by procuring a fire truck, which was desperately needed, for the use of the residents in the central Eleuthera area and where ever else it may have been needed on the island.  With the help of very generous donors and funds raised, the Committee oversaw the arrival of a 2,000 gallon fire truck, just two weeks before Christmas 2015, which they were able to bring in, "Fully insured and paid for," shared Mr. Johnson, with import and government fees waived.
The daily operation of the fire truck was officially commissioned and handed over to the volunteer community group, "Men of Faith", on Friday evening, May 13th during a ceremony held at the homecoming site.  Minister of National Security, Hon. Bernard Nottage, was a special guest, along with Superintendent Evans, Director of the Fire Services Division of the Royal Bahamas Police Force, and they both participated in an inspection of the emergency vehicle before ceremonially handing over the keys to the fire truck to 'Men of Faith' president, Mr. Jason Thompson.
The Homecoming Committee, said Mr. Johnson, now has its sights set on the construction of a cultural village/fish fry site near the northern entrance approach into the Palmetto Point township.
Video Clip: Bodine Johnson!
The Gallery below shows the activities on site on the Saturday night & Wee hours Sunday. A few from earlier in the day out at the floating bar, have also been added.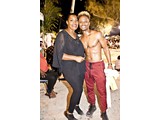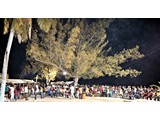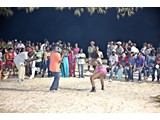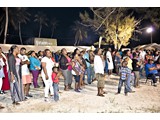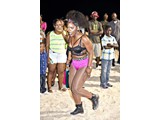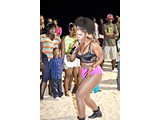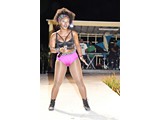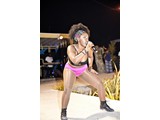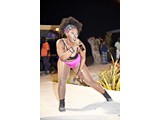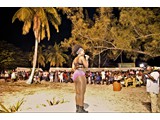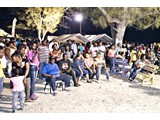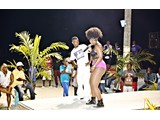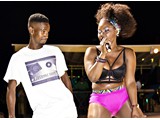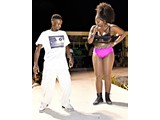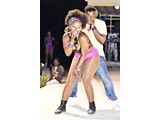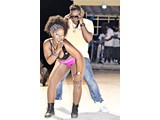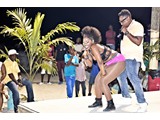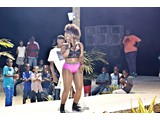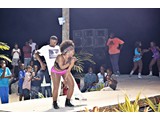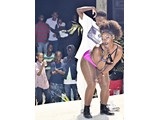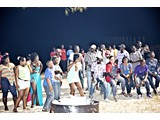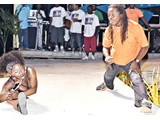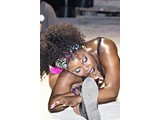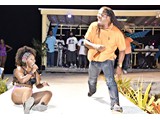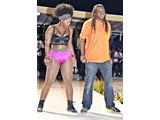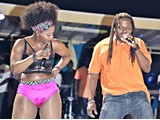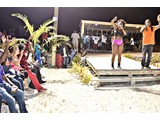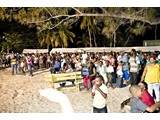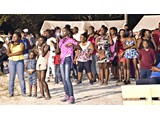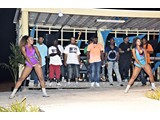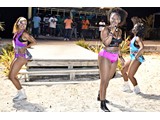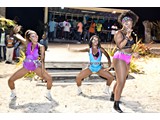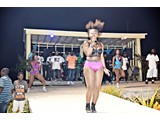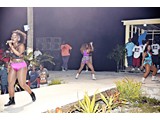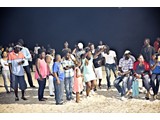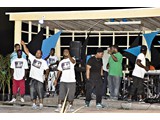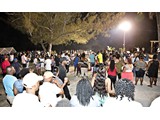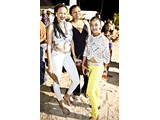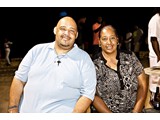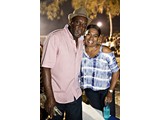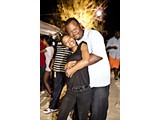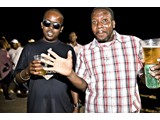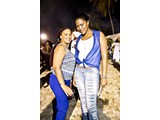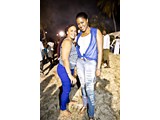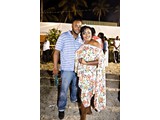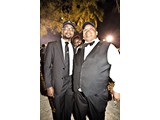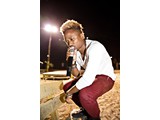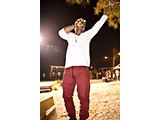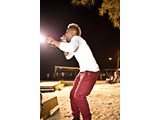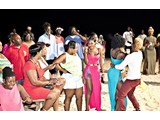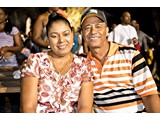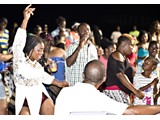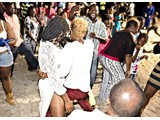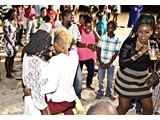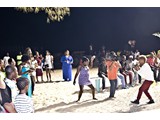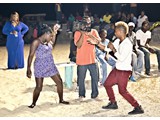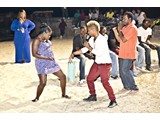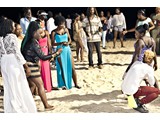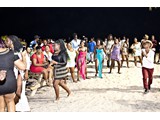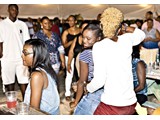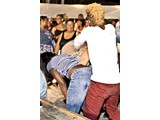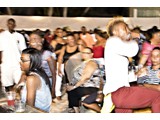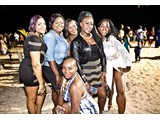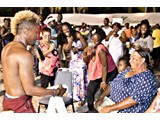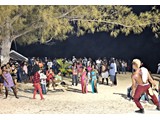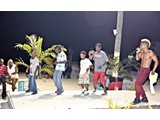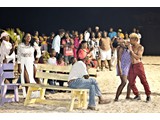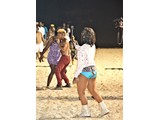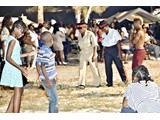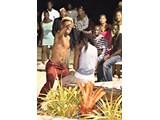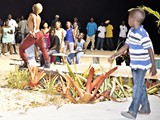 visual ligthbox

by VisualLightBox.com v6.1