(Eleuthera, Bahamas) – Coral reefs are natural treasure troves in the Bahamas: they harbor thousands of marine species, support over 40,000 jobs in marine tourism and, each year, bolster a $65 million commercial fishing industry. Yet, coral reefs are declining at an alarming rate: studies suggest Caribbean reefs could be wiped out in less than 50 years without large-scale conservation initiatives. Rising seawater temperatures due to climate change, dredging and pollution are just a few factors endangering these national wonders in the Bahamas. How can we help our coral reefs survive and flourish into an uncertain future?
Here at The Cape Eleuthera Institute, we are excited to share our plans for cutting-edge research on coral reproduction and restoration that can help us preserve these invaluable natural resources in the future. This September, a team of scientists from The Perry Institute for Marine Science, The Nature Conservancy, SECORE International, The California Academy of Sciences, Florida State University, Shedd Aquarium and The Henry Doorly Zoo and Aquarium will gather at The Island School for a rare oceanic phenomenon – coral spawning.
For many species of coral, spawning takes place in the evening, only a handful of times each year. When corals spawn, they release masses of sperm and eggs into the ocean. Over time, eggs undergo fertilization, transform into swimming larvae (i.e., baby corals), and settle onto hard, rocky substrates (i.e., rocks, fragments, dead coral or other hard surfaces) where they grow into larger coral colonies. Settlement is a crucial step in the life history of corals, as swimming babies have just one chance to "get it right." In other words, once baby corals settle onto a substrate, they remain stuck in the same spot for the rest of their lives, and are vulnerable to being smothered by fierce algae and other competing corals or invertebrates. Thus, at Cape Eleuthera Institute, our mission is simple: increase coral survivor-ship by releasing baby corals onto safer substrates suitable for long-term settlement.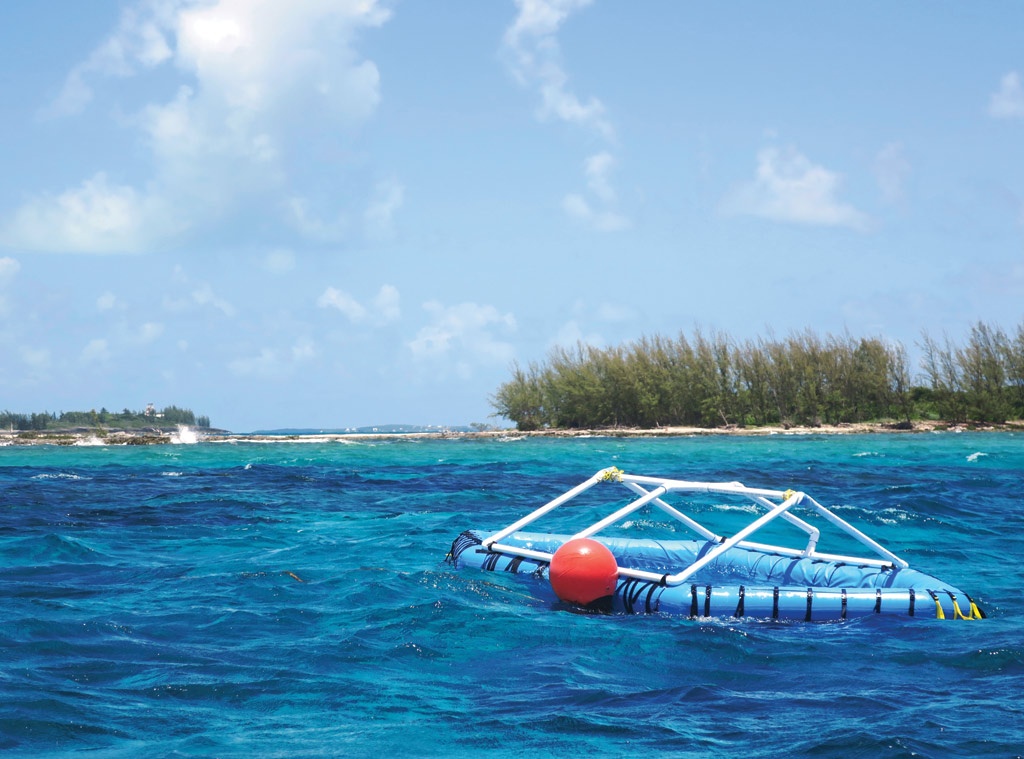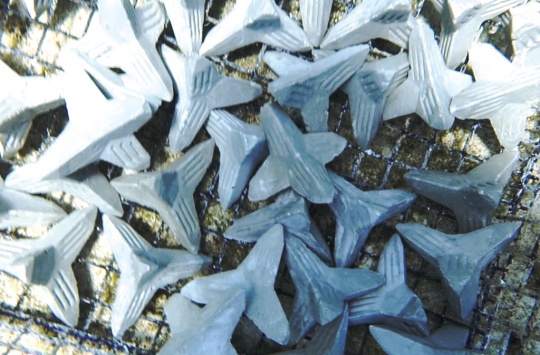 To do so, we are using home-made substrates to induce baby coral settlement. Made of cement, each substrate has four arms, forming a tetrahedron, and can host anywhere from five to 200 baby corals. First, we collect the sperm and eggs released by corals during spawning. Next, we fertilize the eggs in the lab. Lastly, we release the baby corals onto our home-made settlement units in a safe, contained salt-water pool. After the corals have settled onto our substrates, we SCUBA dive down onto the reefs, and plant the substrates as we go. In this way, we can help baby corals find a suitable place to settle in the wild, as well as ensure their permanent substrate home is in 'safe zone,' away from harmful algae. In fact, grooves within the arms of our substrate tetrahedrons even provide protection from predatory fish and invertebrates.
If successful in the Bahamas, our new coral restoration research could help us grow thousands of corals each year and in-turn, upscale reef-building efforts across our 100,000-square-mile archipelago. Novel approaches to coral restoration such as this one, combined with the wide-spread implementation of coral nurseries, gives us hope that we can achieve our goal to reverse the decline of Bahamian coral reefs.

Written by By Lily Haines